Case: logo design, branding, marketing kit for the A2I Group
Client: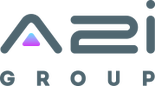 What is done:

Logo
Branding
Marketing kit
TASK
The "A2I" сompany develops modern business decisions based on artificial intelligence. The task was to show the product to the TA in a comprehensible way.
TARGET AUDIENCE
B2B, service centers, app developers, transportation logistics, online shops etc.
PRELIMINARY ANALYSIS
The customer turned to us with particular tasks on development of a logo and corporate identity and a marketing kit for services promotion. Analyzing the product, company's rivals and the TA needs, we decided that the company success depends on good branding, which would brightly introduce the product on the market.
---
STAGE 01.
Logo development
We had an aim to create a logo which would be visually simple and meaningful at the same time. You can see here a mountain top, a "play" button, an arrow up and such abstract messages as "move to a goal", "development" and "solidity". Besides we managed to escape trivial solutions and literal characters.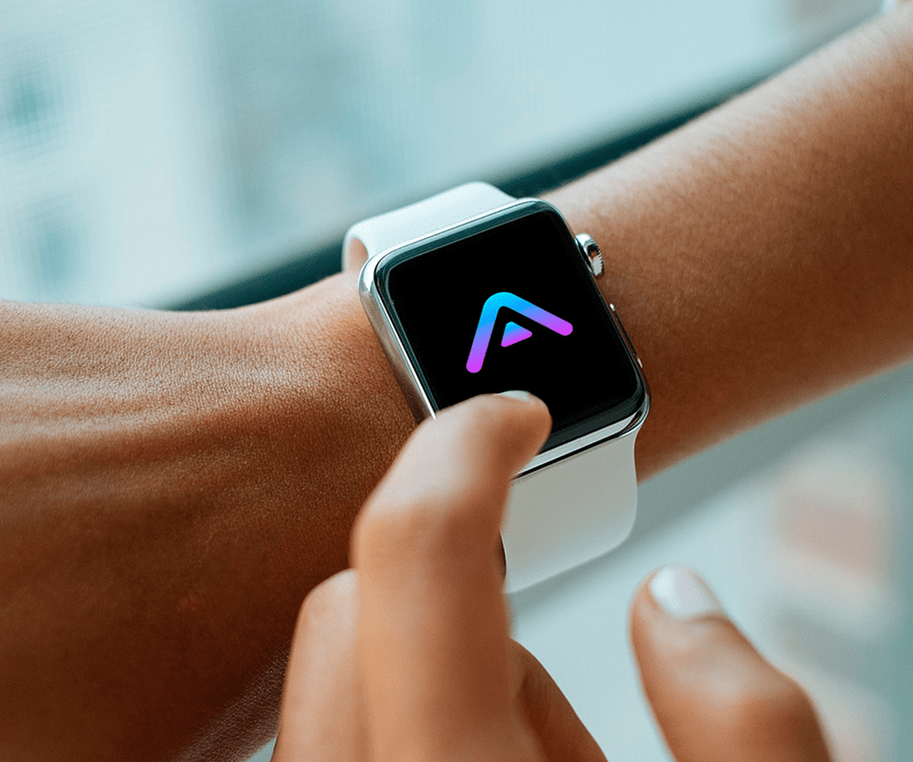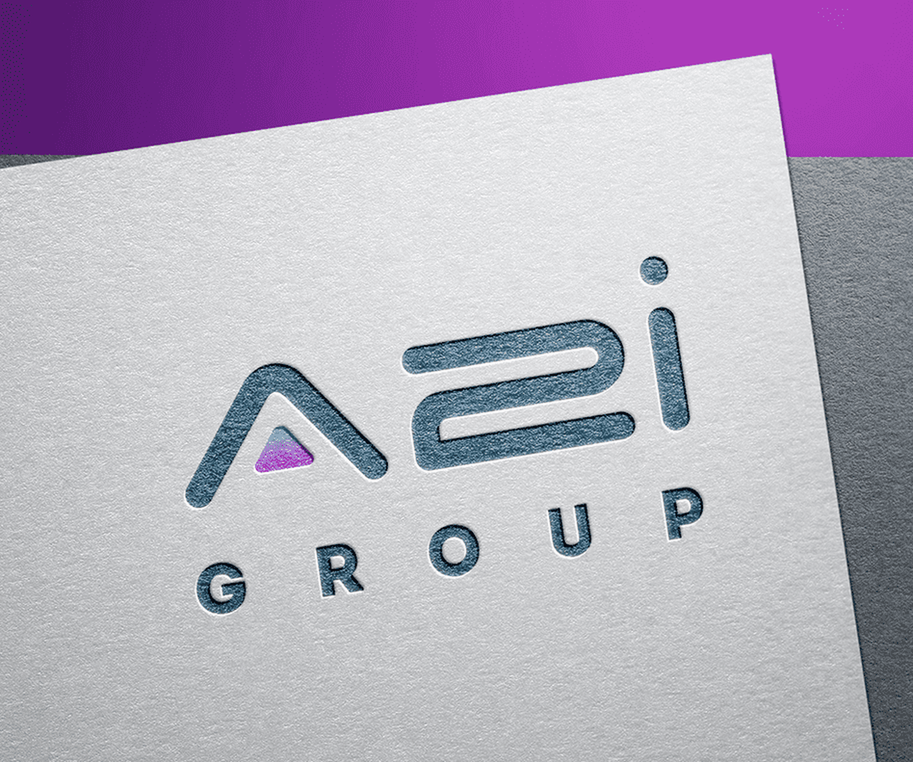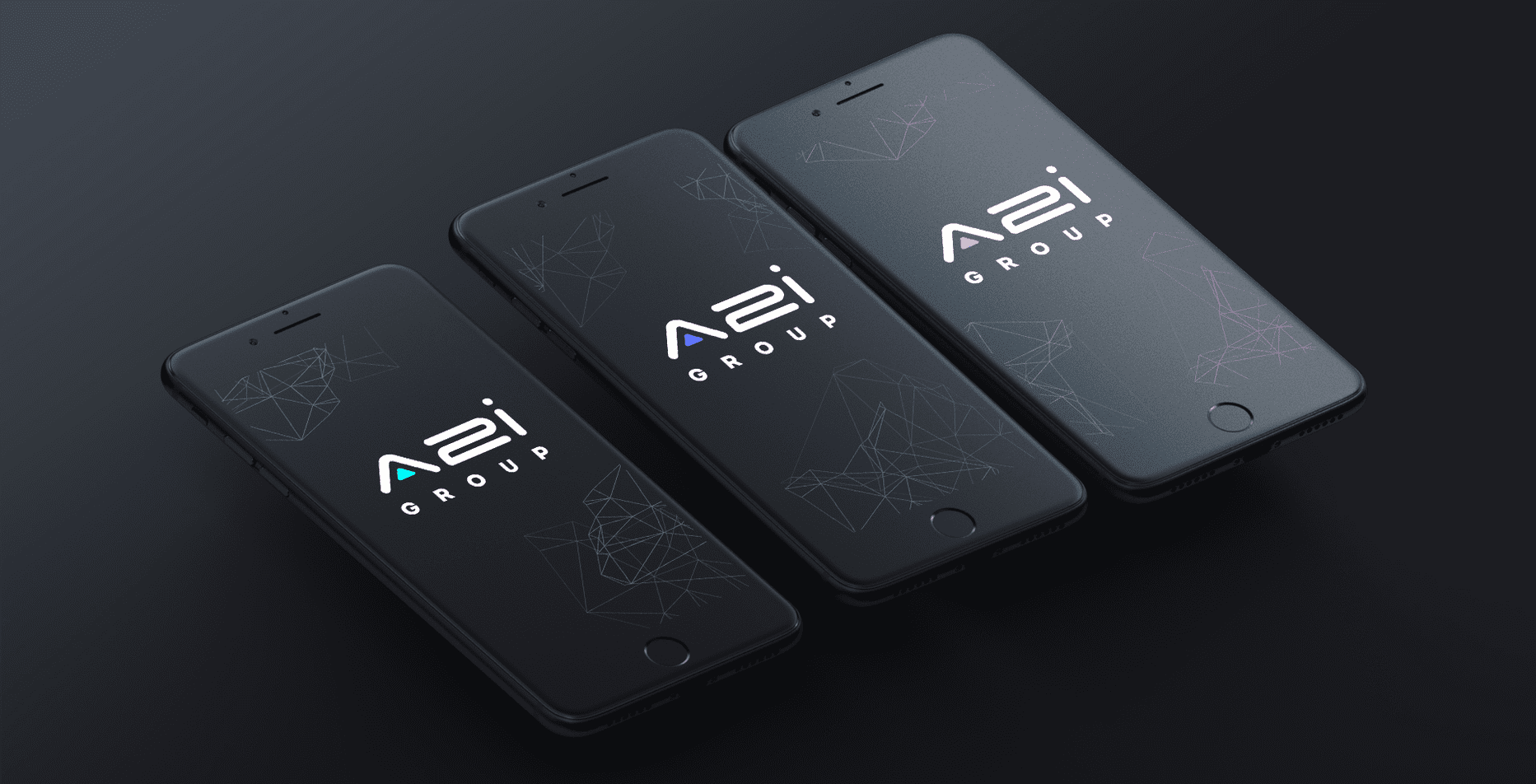 Branding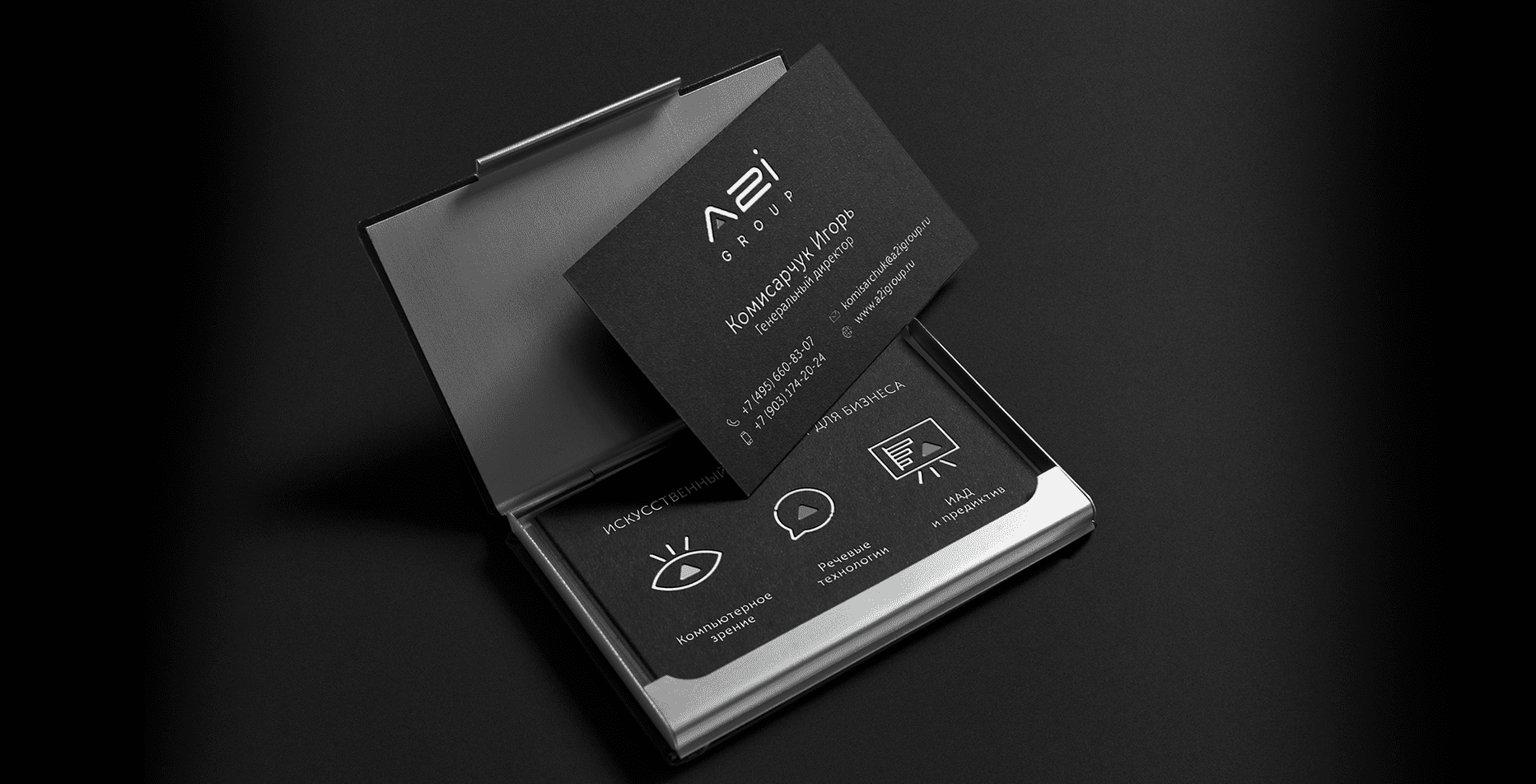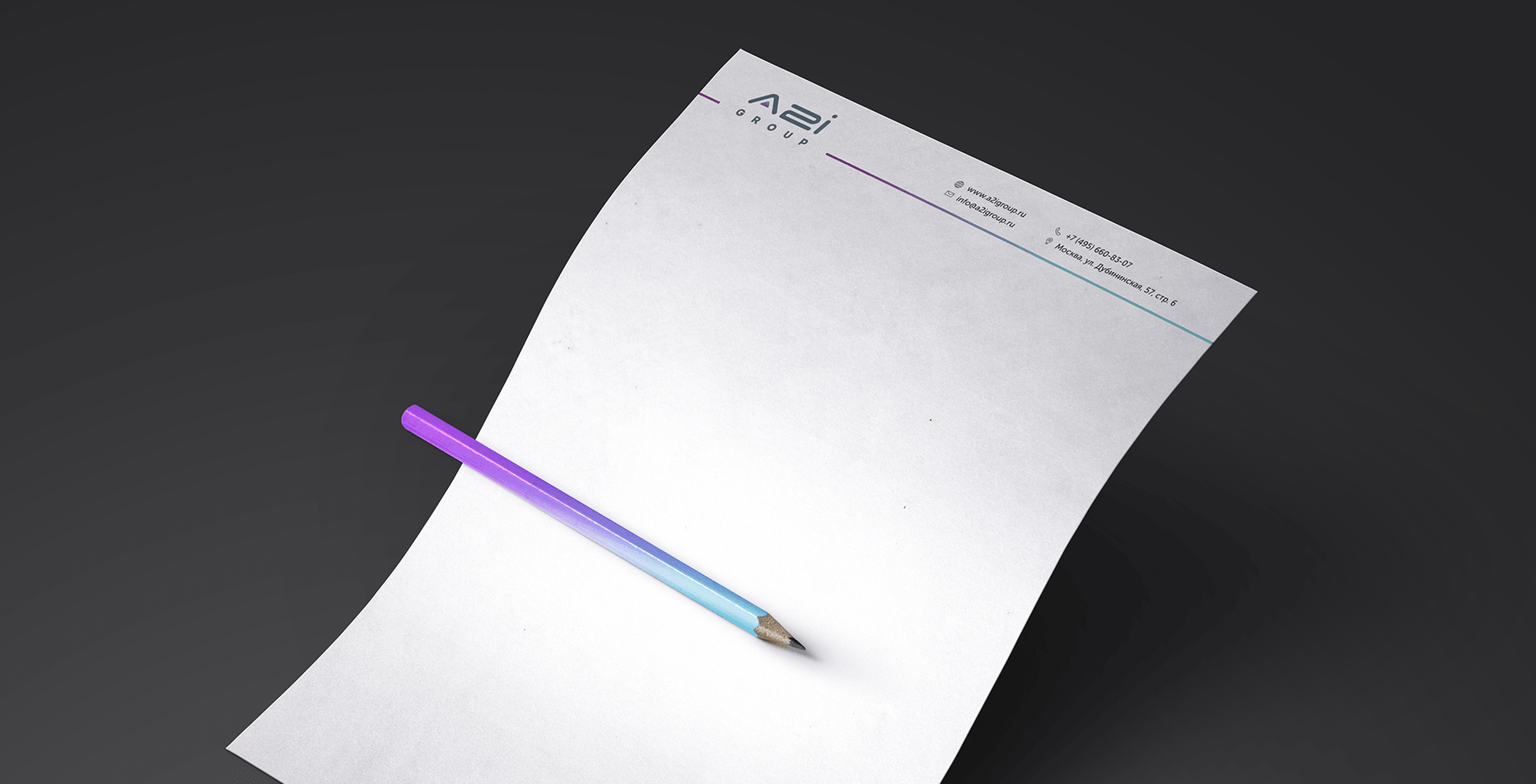 The corporate identity was developed for a full-fledged company promotion. Corporate identity elements, made in dark color scheme, emphasize the company and draw attention of the potential clients.
Social media cover development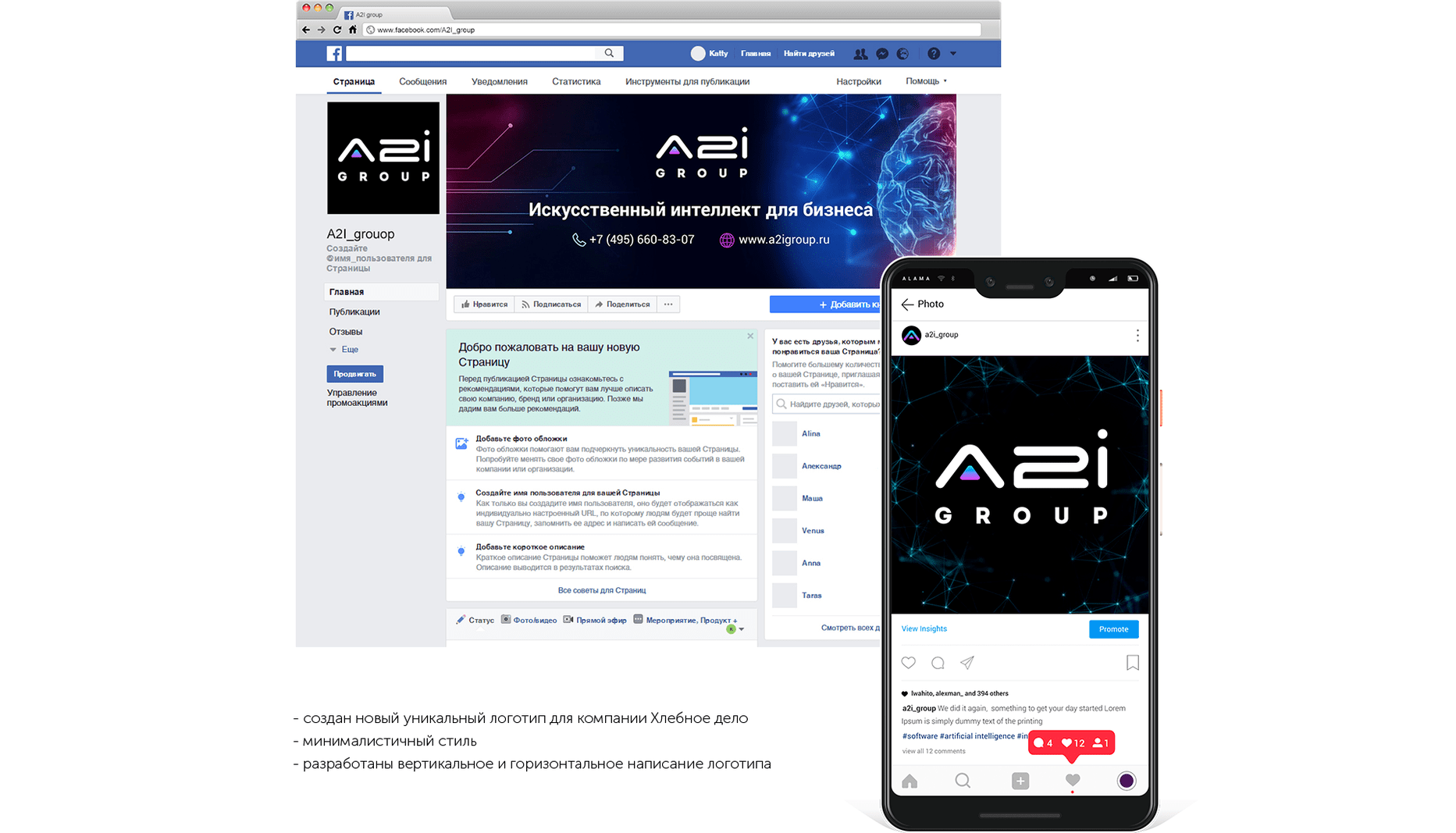 ---
STAGE 03.
Marketing kit development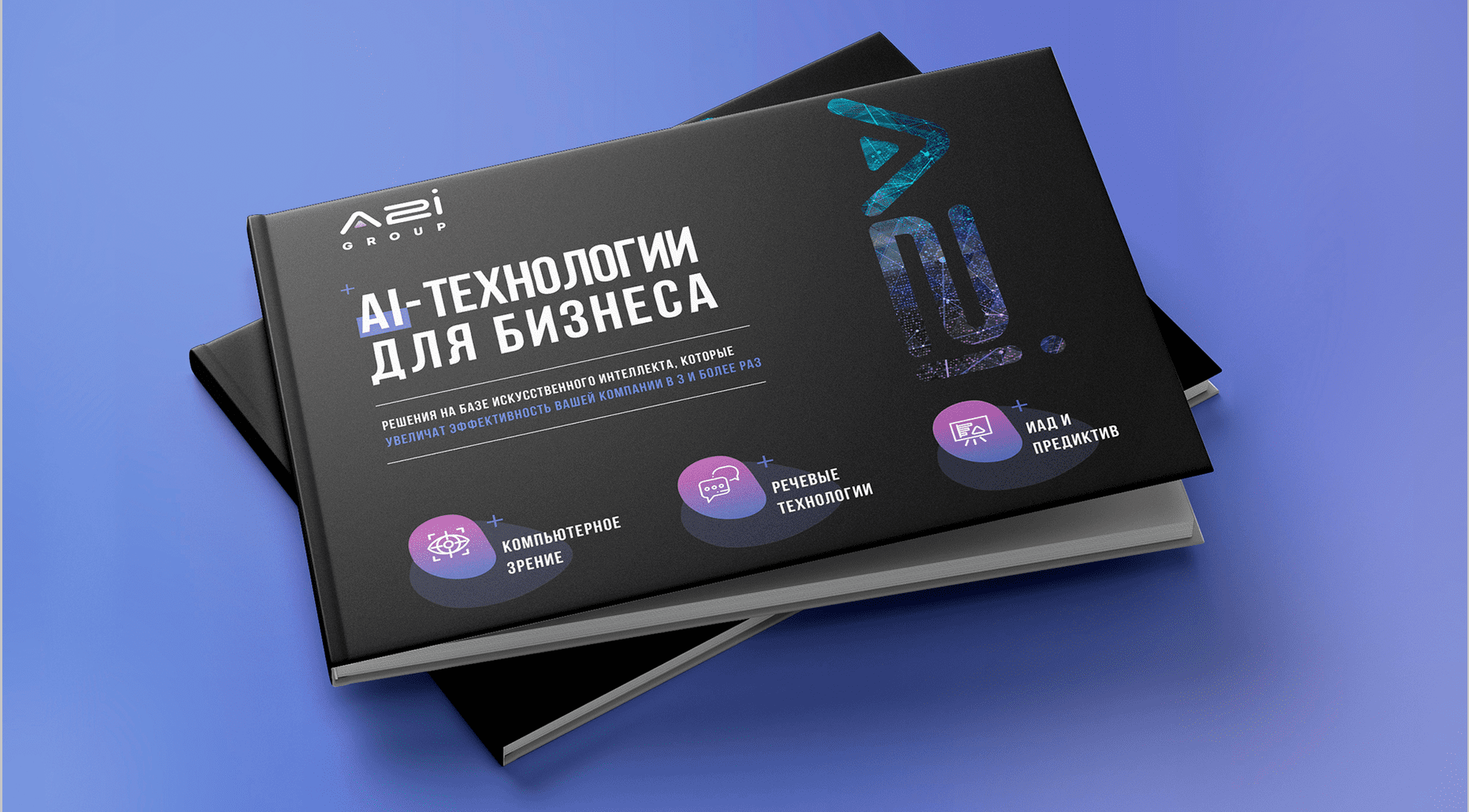 We created harmonious combination of textual and visual parts. The emphasis is placed on "hot" points which interest potential clients of B2B segment. Thanks to qualitative work marketing kit satisfies all clients therefore their number increased severalfold.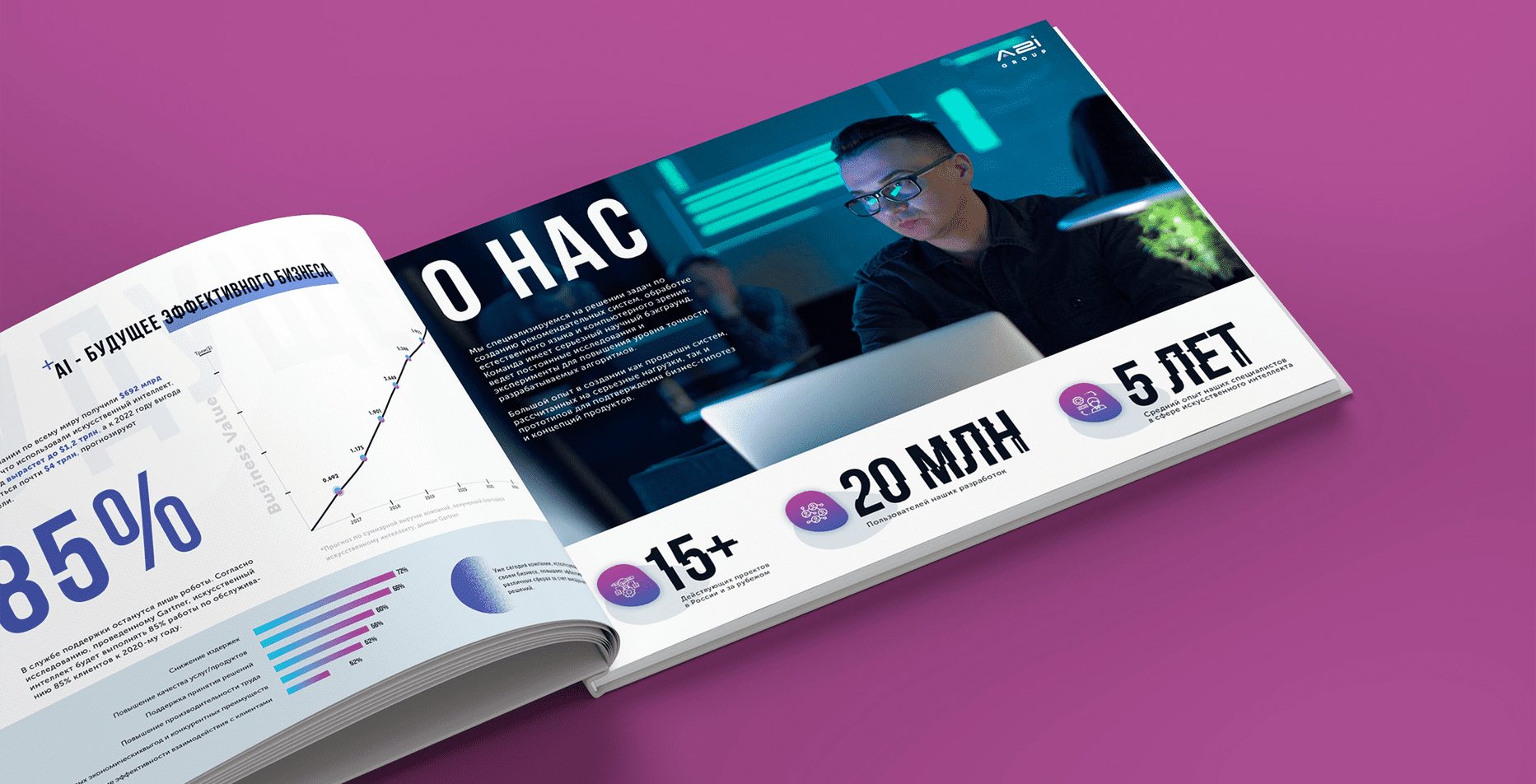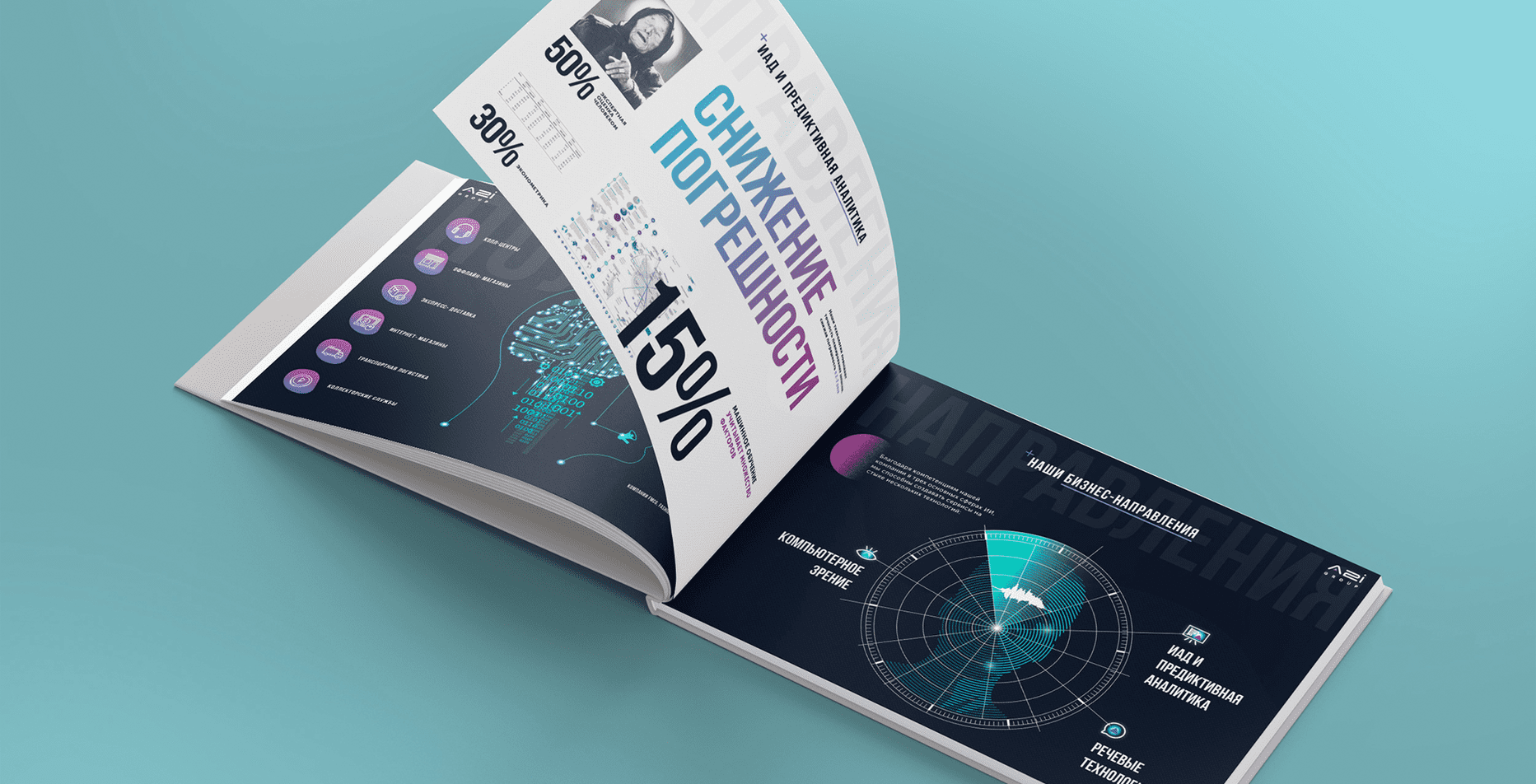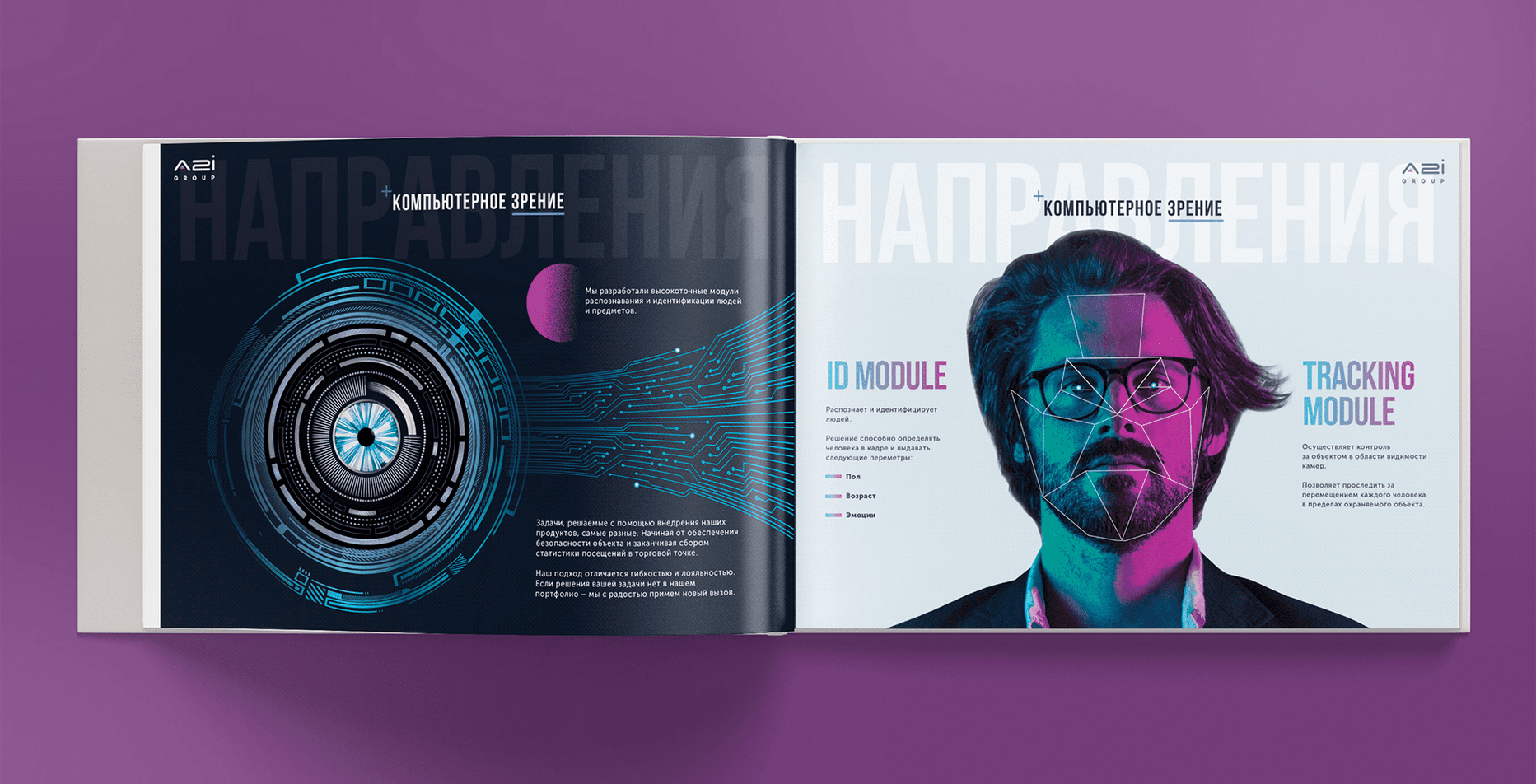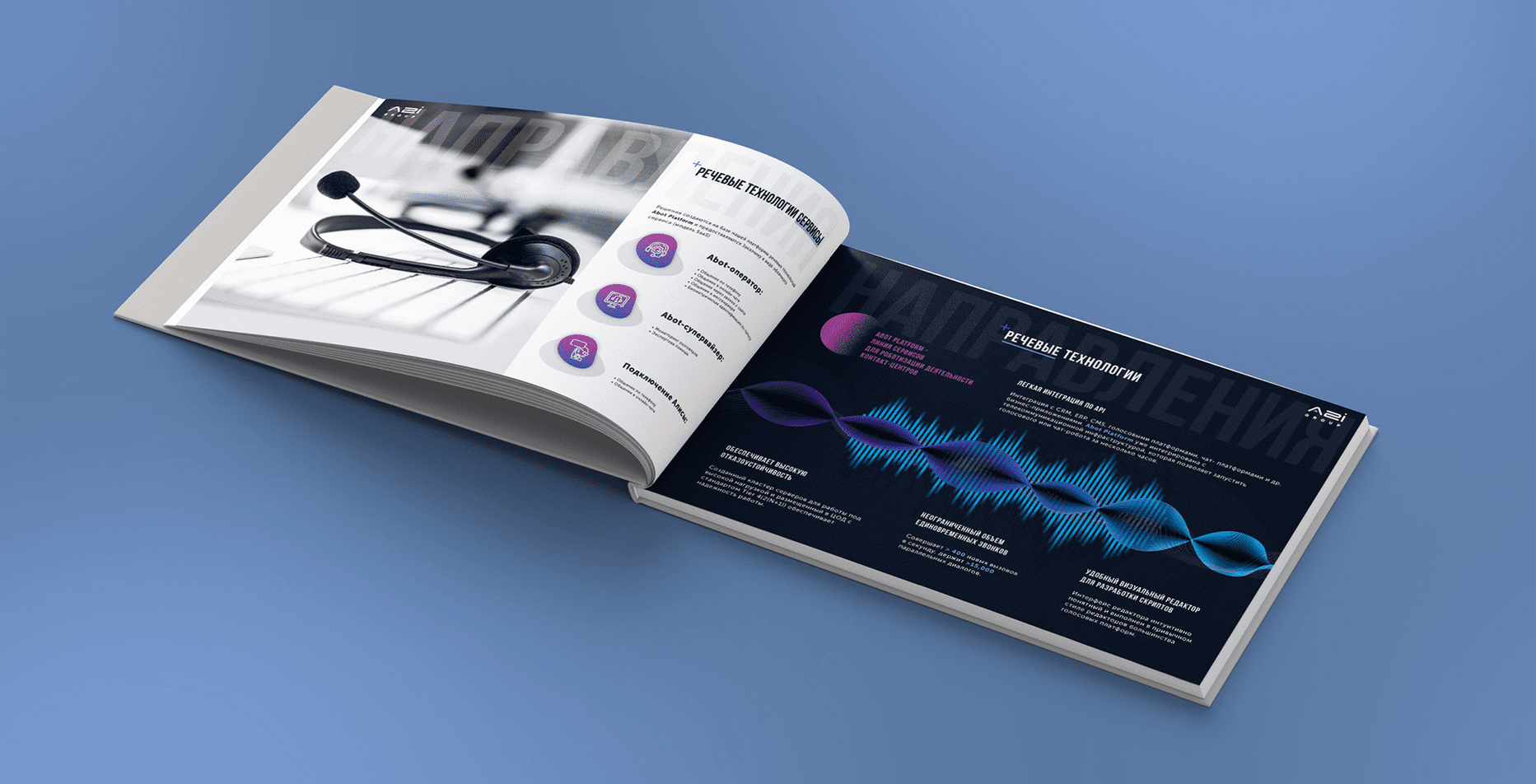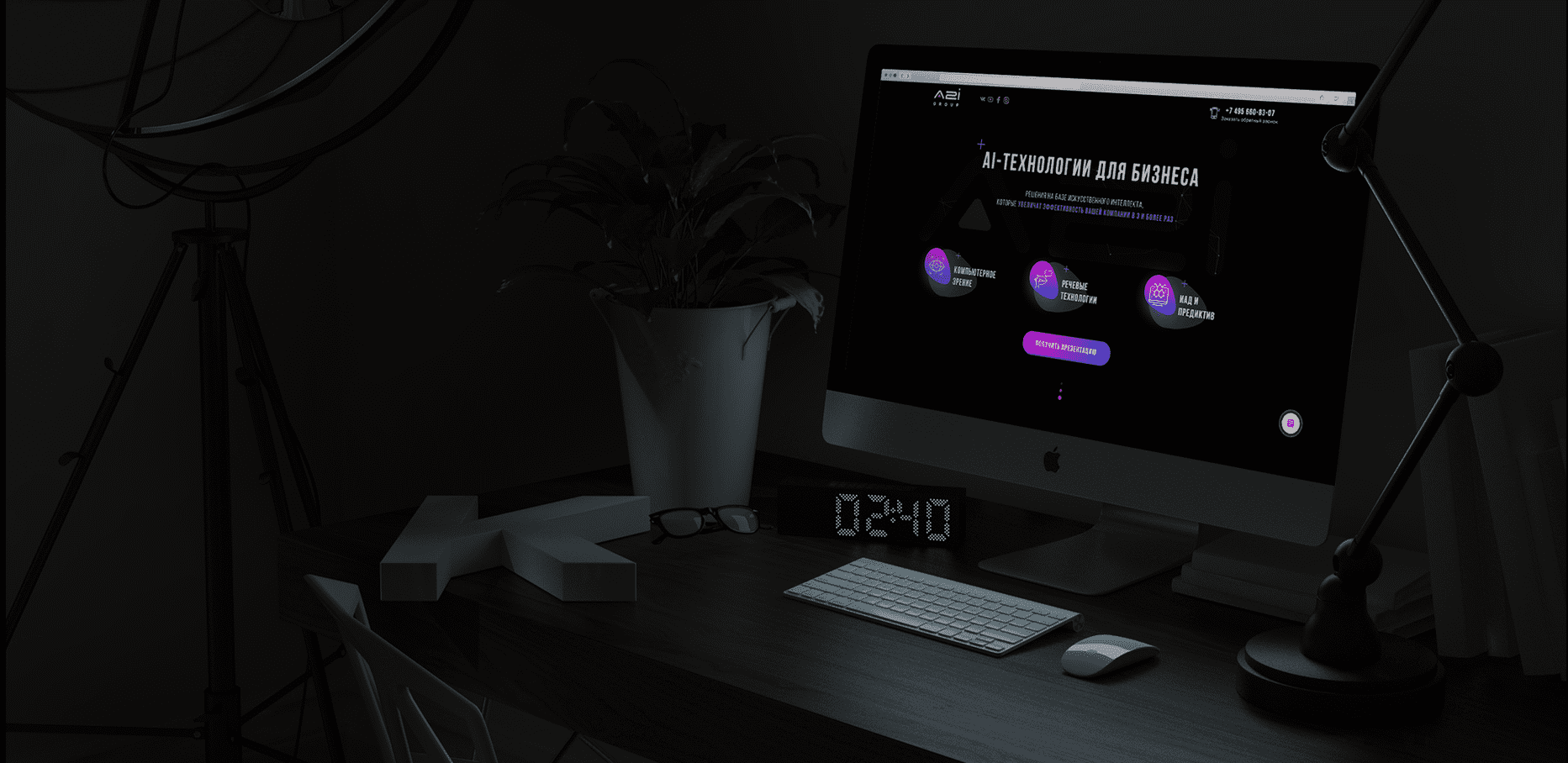 PROJECT OUTCOMES
Modern and minimalized branding easily allows to imagine the company on the artificial intelligence products market and present the company as an expert. Tanks to carefully designed style, the company started attracting new customers and investors. Active start of working with instruments helped the company to establish itself on the market.
You are interested in this project and want to work with us too?