Case: marketing kit for Biscuit Cafe
Client:

What is done:

Marketing kit
TASK
To create a marketing-kit that will help the owners sell the cafe not just profitably, but pass it to competent entrepreneurs, which would be able to continue this pleasant and profitable business, putting heart and soul in it. To convey of the idea about a profitability of the offer, as well as to emphasize how cool it is to own a cafe.
Preliminary analysis
When you put your heart and soul into the business, when you dream to create a special, very intimate place, saying goodbye to it may be quite difficult. If you're going to sell it – you should find the same carrying "hands" as your own. Exactly for such deal owners of cafe "Biscuit" needed a marketing kit.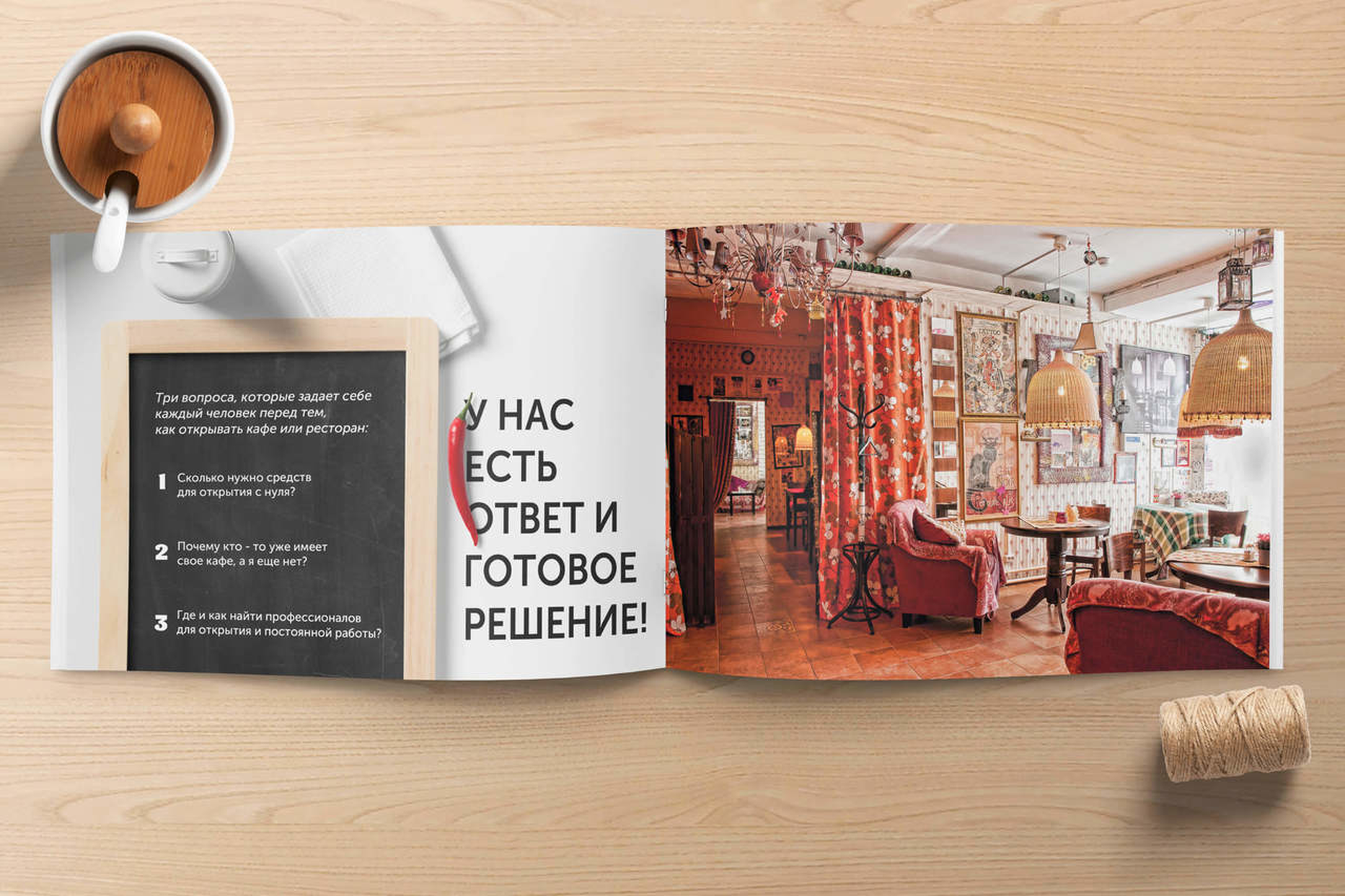 IDEA
To display unique, warm, homely atmosphere of cafe. Make it so that while turning the pages of marketing-kit, the potential buyer would not just find himself there, but also decide to become an owner of this island of comfort and delicious cuisine.
IMPLEMENTATION
The marketing kit displays all the advantages of the "Biscuit" cafe, underlining the benefits of the acquisition of such place. Taking into account all the wishes of the client regarding the design, we have created very beautiful, bright and really "delicious" pages with a maximum amount of information about the place.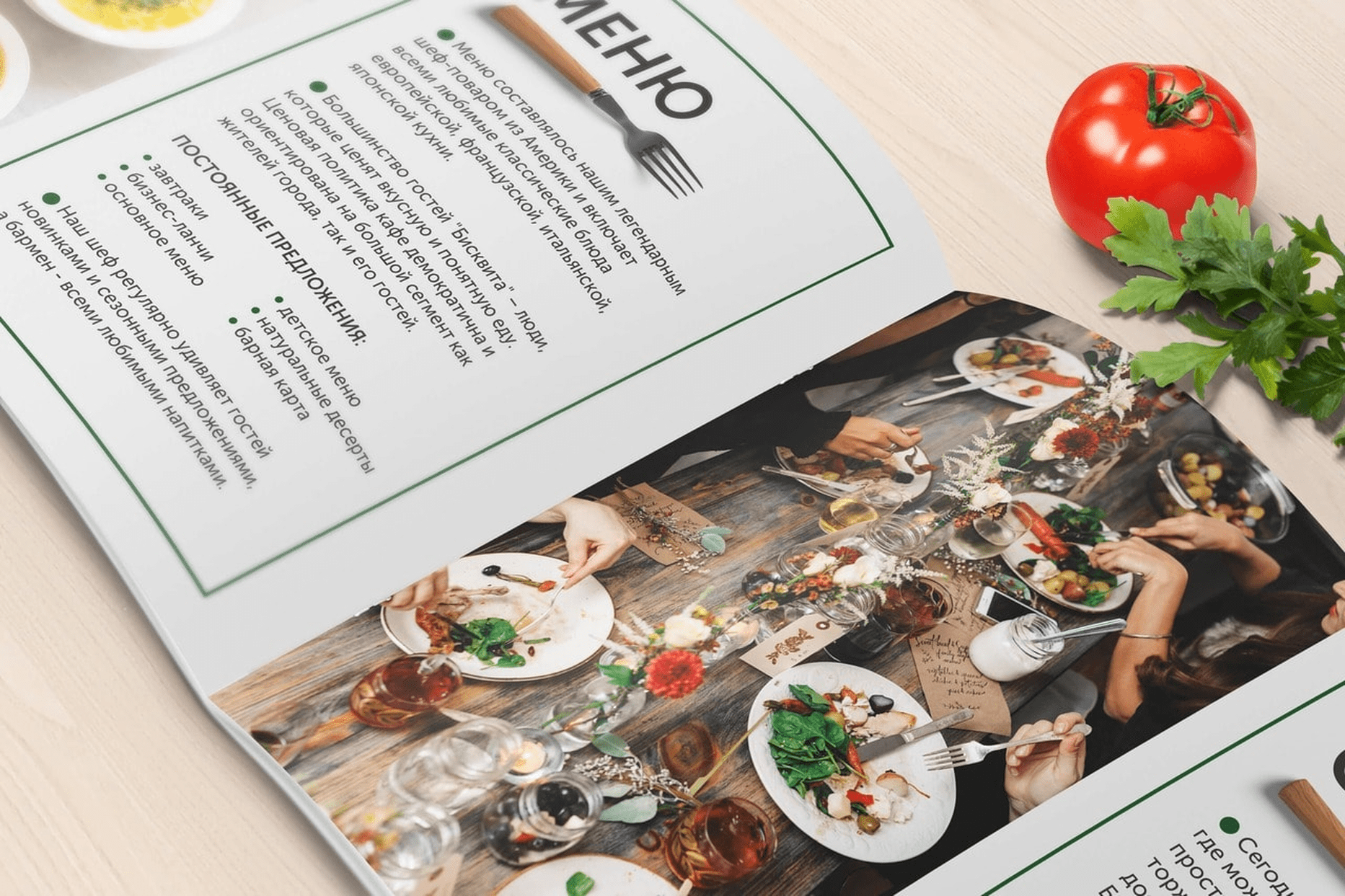 You are interested in this project and want to work with us too?