Case: website development, logo and branding for Real Trade
Client:

What is done:

Logo
Branding
Website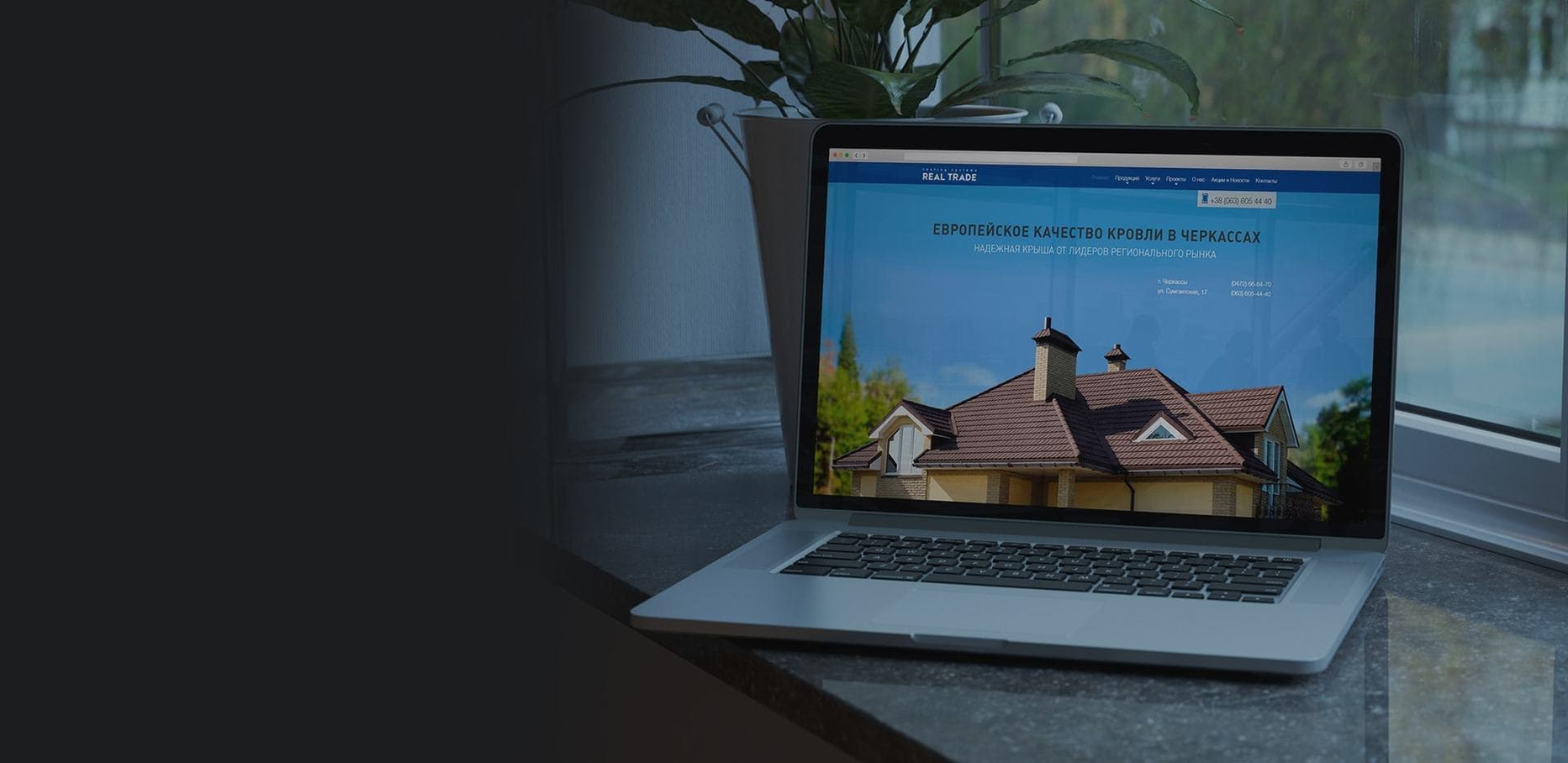 Project outcomes
In the process of website updating, we've managed to arrange and structure the content, implement a more understandable and user-friendly navigation through the website.
The modern website design and the updated logo contributed to the company's status and brand recognition.
Following the update, the number of requests from the website increased and they became more targeted, which led to a reduction in the time spent on initial processing of orders due to their detailing.
TASK
Creation of a modern logo that would reflect the main directions and principles of the company.
Updating of the corporate website that within many years of the company's existence has already outlived itself and looks a little outdated.
INITIAL ANALISYS
Real Trade positions itself as the leader of the regional market of roofing materials. The company offers a wide range of services: wide range of high-quality products, exceptional customer service and modern approach to construction.
---
STAGE 01.
Logo development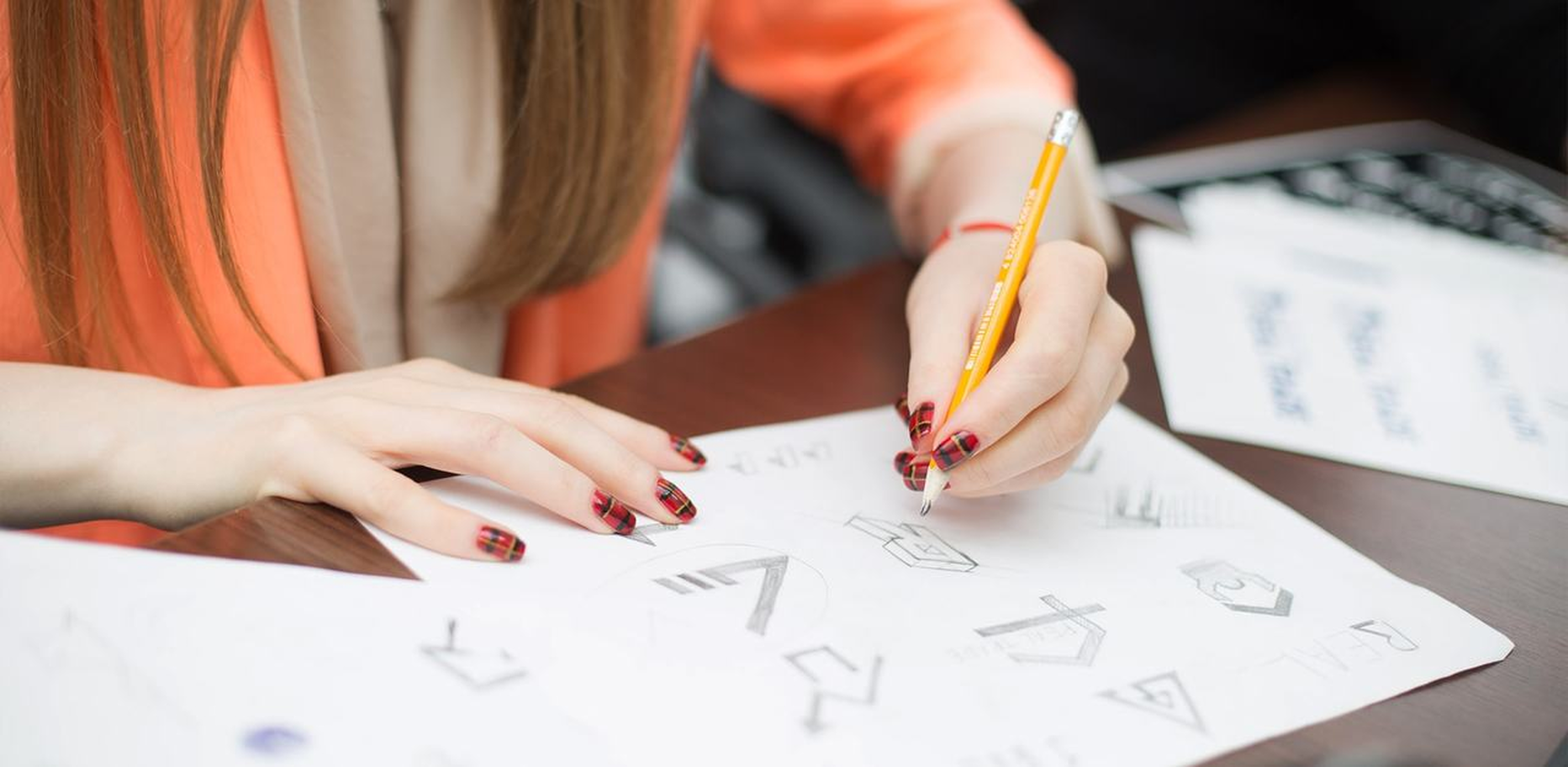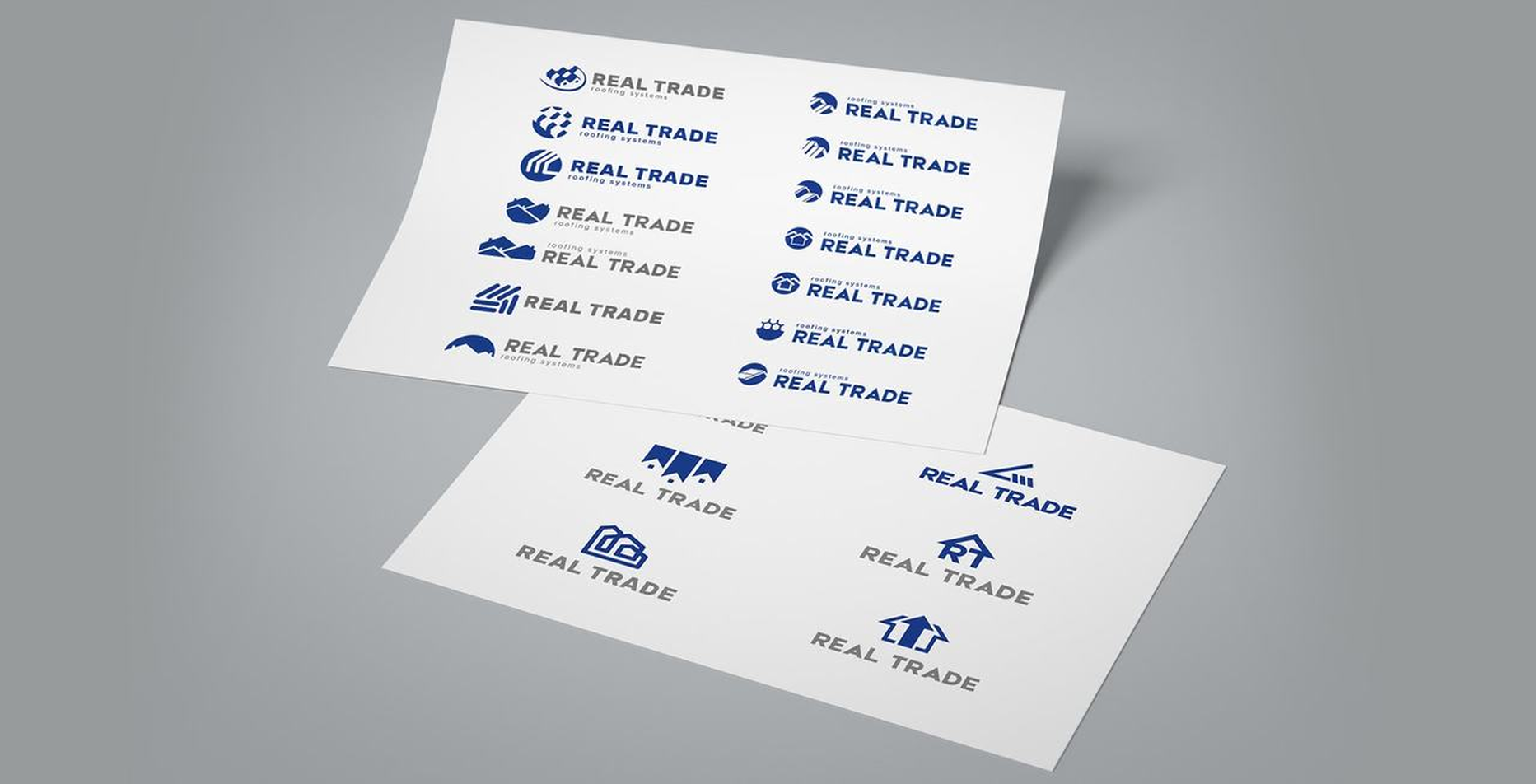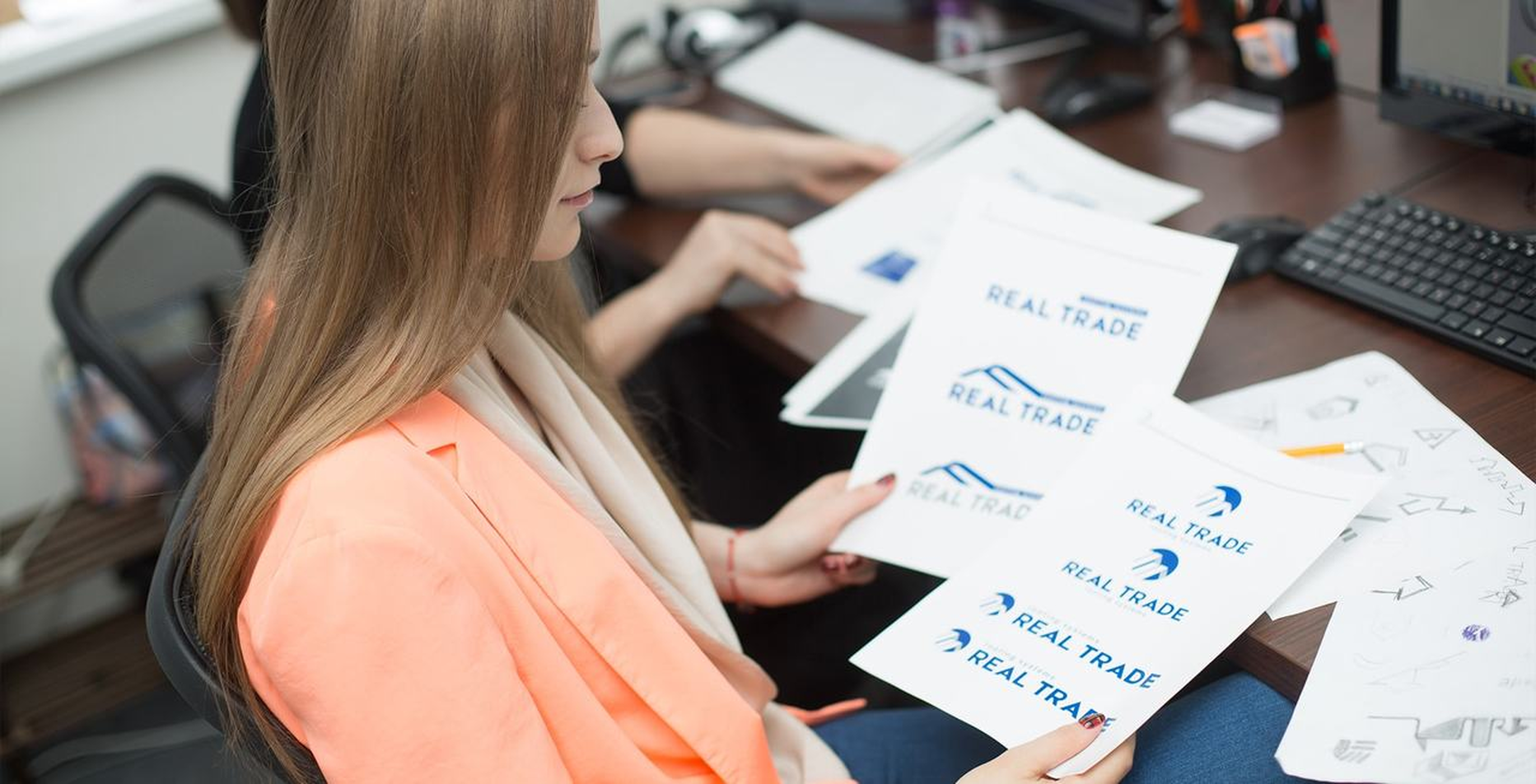 - on the logo we've tried to cause an association with the main activity, as well as reflect the reliability of the company and its leading position in the regional market
- the logo design is very strict, "mannish", which is expressed in the fonts and the thickness of the lines
- the used colors correspond to the company's corporate identity
---
STAGE 02.
Corporate identity development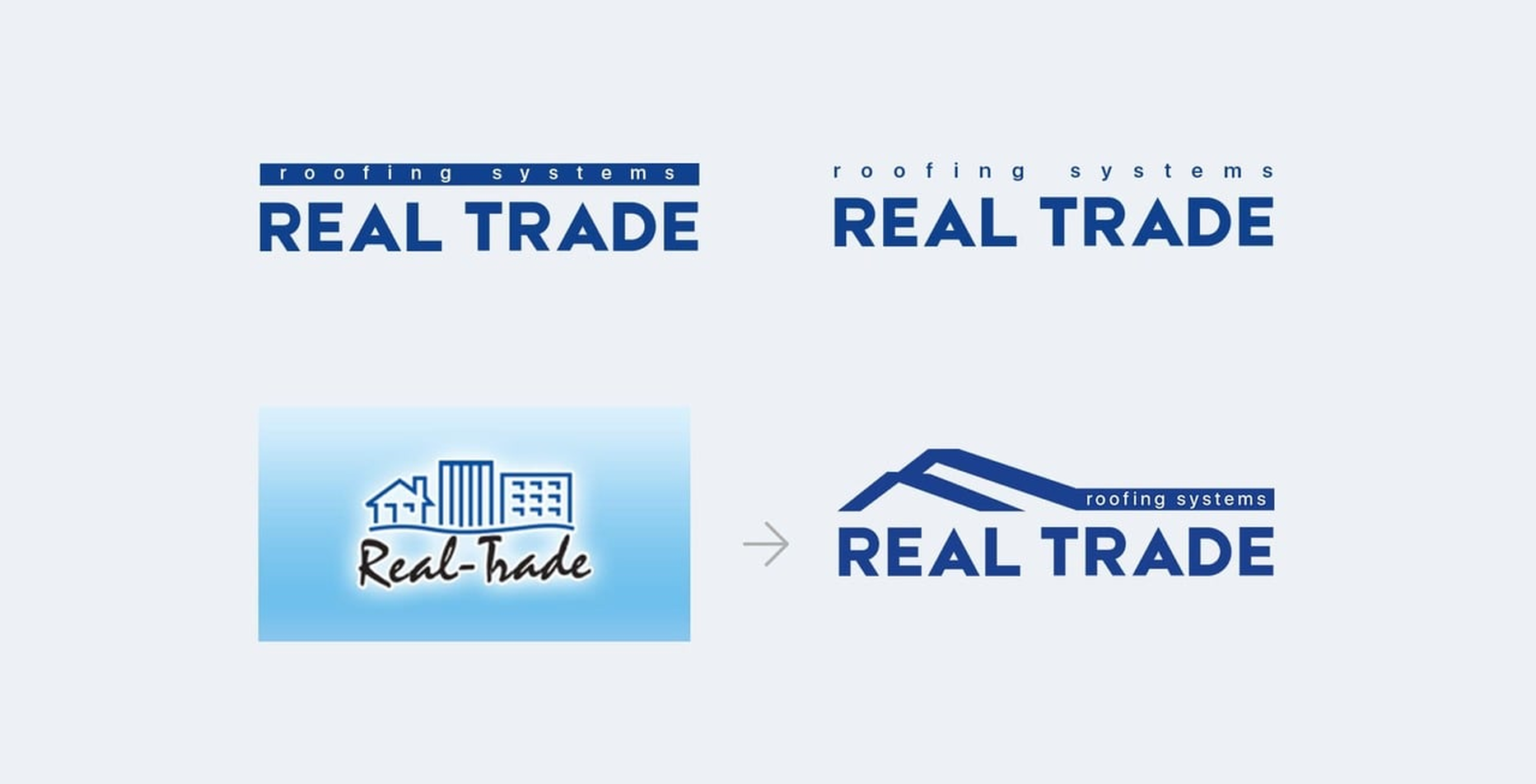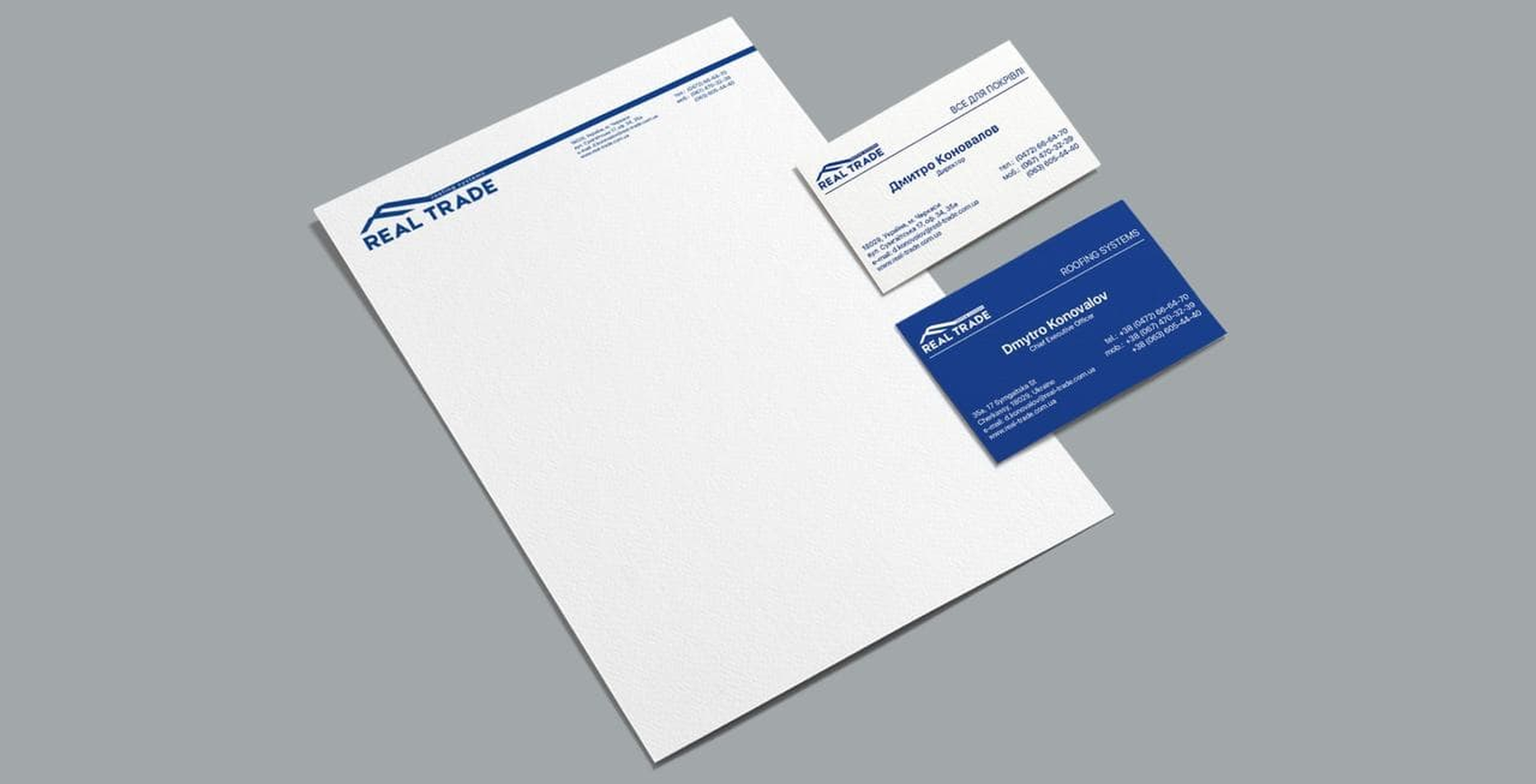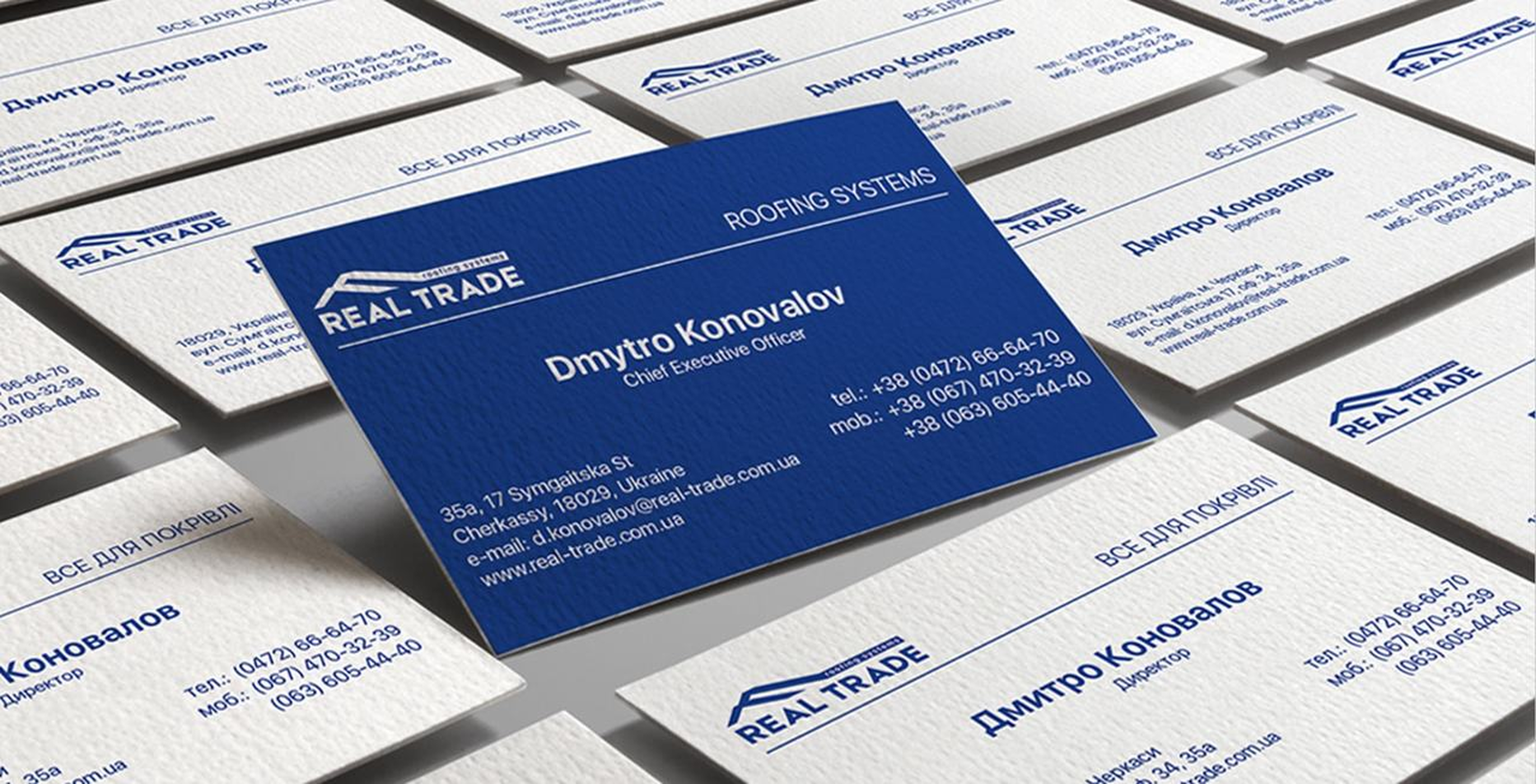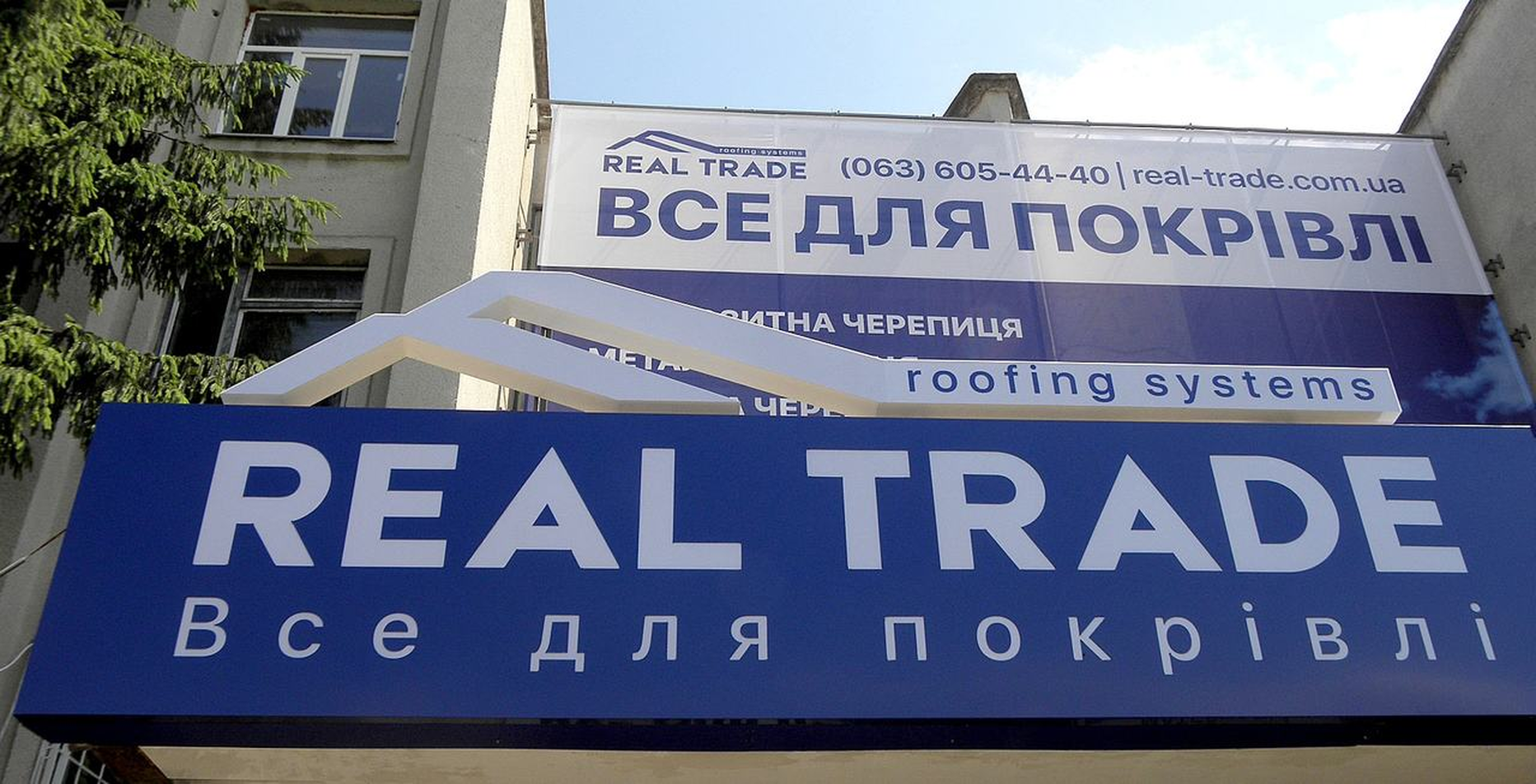 In the process of creating a corporate identity, the following was prepared:
- printed material (letterheads, business cards)
- signboard for the facade
- branding of cars
- promotional materials (banners, billboards)
---
STAGE 03.
Company website update
Before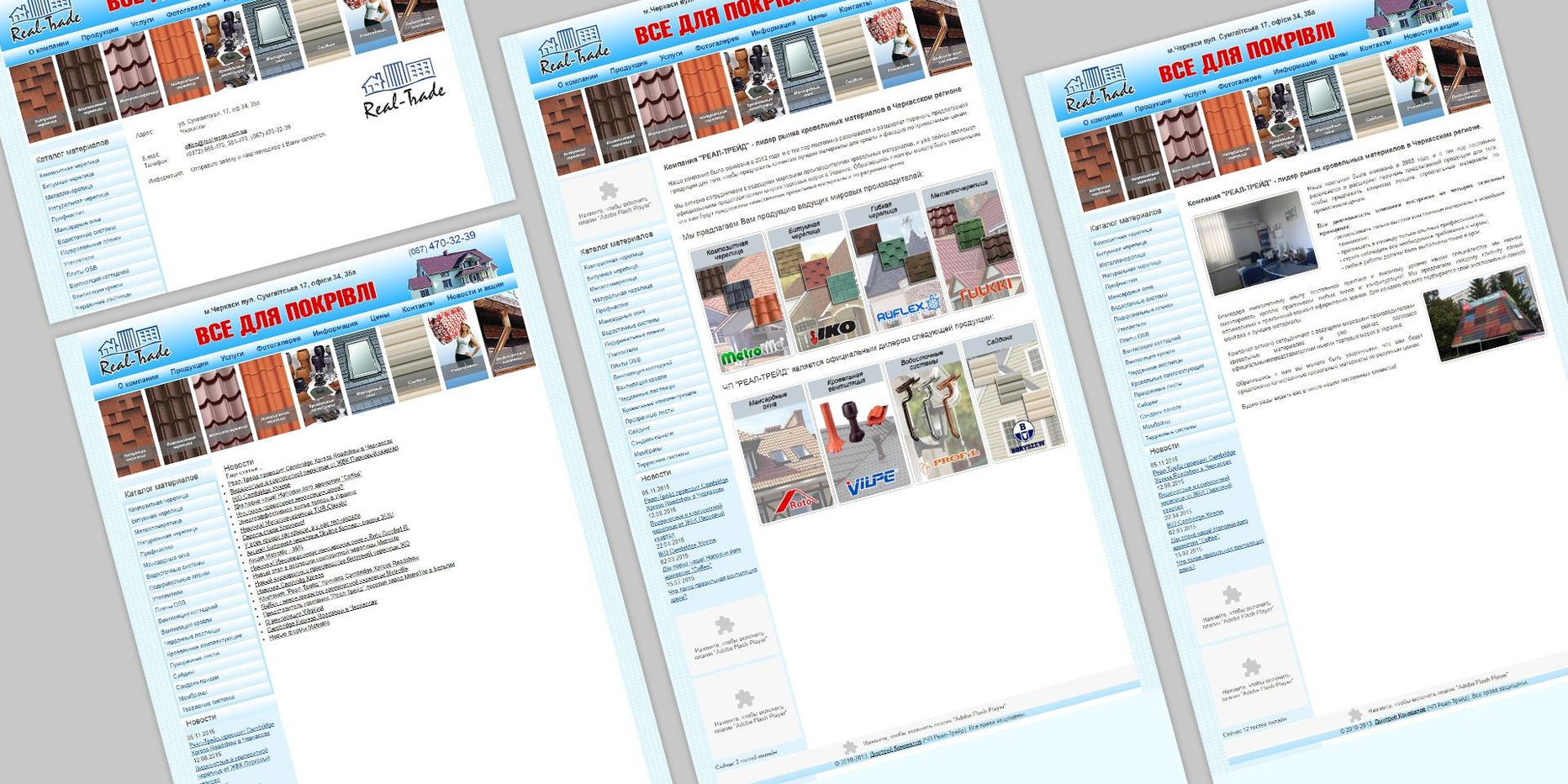 After
Website home screen
- the updated website design meets modern requirements and high level of the company
- flexible design templates have been developed to create new pages
- fully dynamic website allows content managers, if necessary, to create new pages and blocks, rearrange them, add new information, etc.
- adaptive layout was applied in the development
go to the website
You are interested in this project and want to work with us too?