Marketing tools for a luxury brand Carbon Champagne
"Carbon Champagne" is a luxury French brand of champagne. We started to cooperate with this client more than 6 months ago. A French champagne company has gone through ups and downs with our agency before reaching the final successful result.
The task
More than half a year ago, the marketing director of Carbon turned to us for help in creating content for media, including developing an advertisement campaign via Instagram. Our mission was to create a world-class contact through social media in the luxury segment. The difficulty lay in the fact that during that time Carbon brand was engaged in the collaboration with another brand - Bugatti.
Solutions
Step 1
Marketing brainstorming with the client team and creating a storyboard and video for media and social networks. Insight: combining the innovation of the new Bolid car with the technology of the carbolic champagne bottle. The idea was to announce the collaboration of the two powerful brands for the premiere of the Bolid car show event.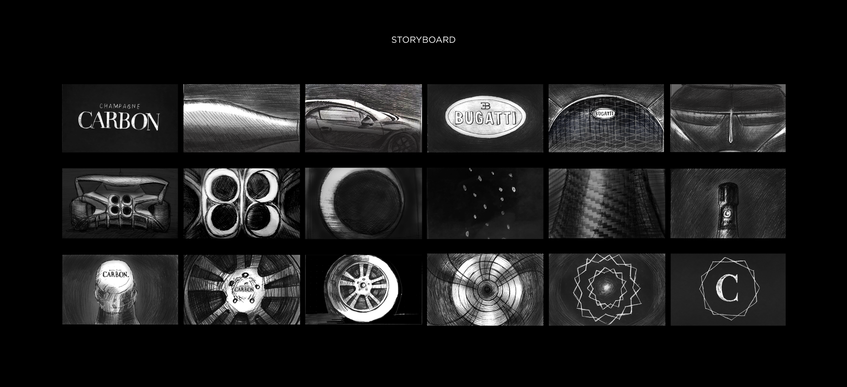 Step 2

The main task at this stage was to strengthen the brand knowledge in the market and create more marketing materials for dealers and buyers of the brand. Insight: We created a conceptual photo session of champagne models and flavors. Our team has also developed photorealistic 3D renderings.
At this time, our Marketing Support Department offered to develop a content plan for social media.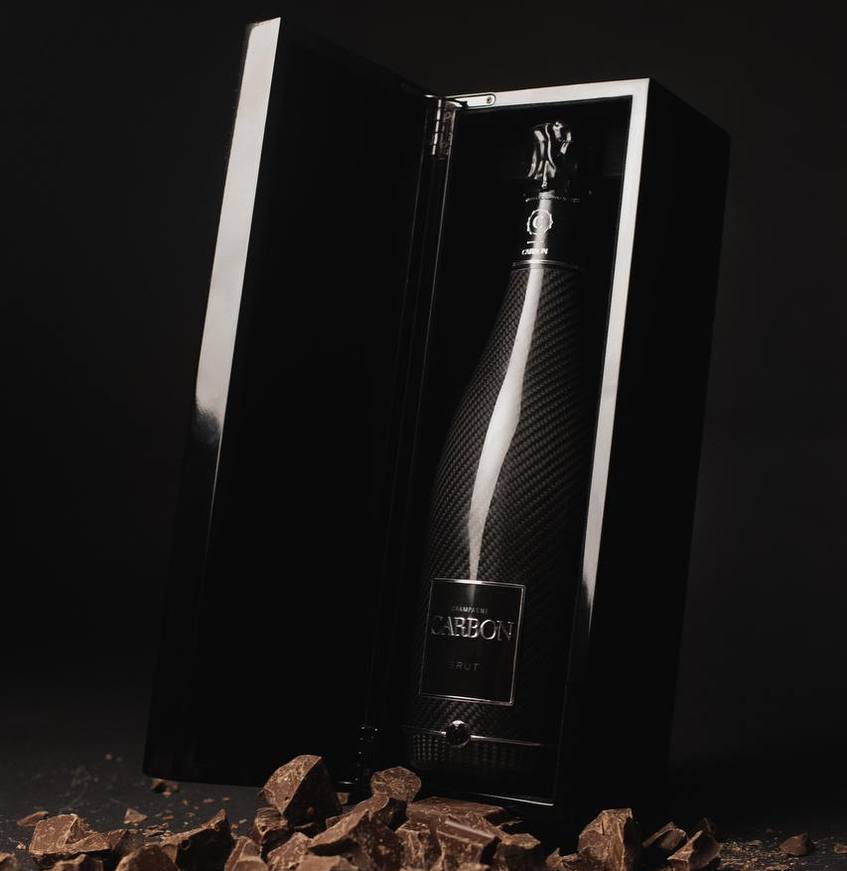 We also managed to visit an excursion to the production of champagne in France to plunge into the atmosphere of the brand. Thanks to this, we learned the business processes and philosophy of Carbon production in detail.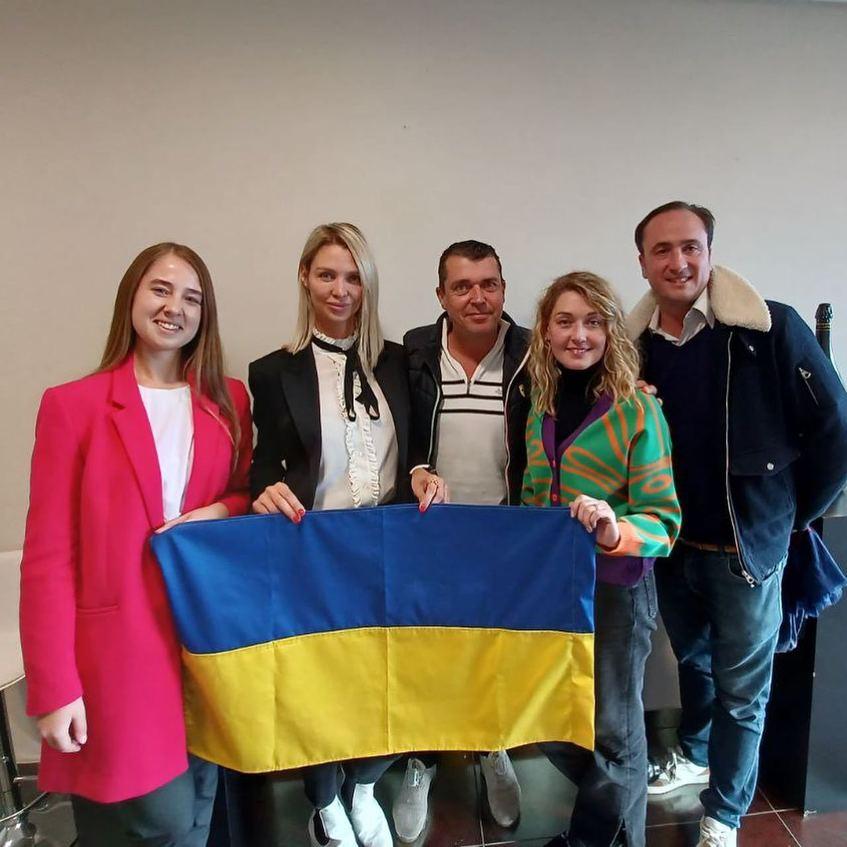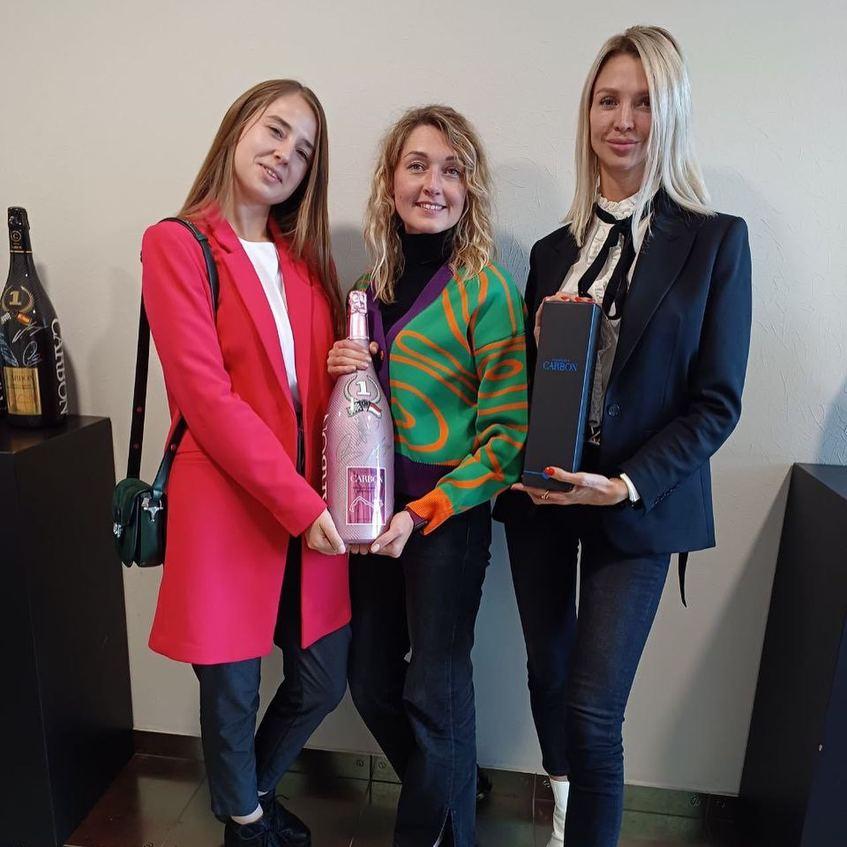 You can find more information in our Reels on our Instagram page.

Step 3

For the customers and fans of Buggati cars, the Carbon team has created a one-of-a-kind refrigerated case for large 15-liter bottles of champagne.
Insight: Together with the Commercial Director of CARBON, we demonstrated the possibilities of the case itself. We also developed special strategies to allow the clients to create a unique unit of such a case on their own.
Being a part of the brand's marketing strategy, this was another step towards strengthening such a partnership (Carbon Champagne and Bugatti). This is a great way for the brand to announce itself and surprise the customer. Hence, our team of specialists has created an animated 3D video where we also showed the interface of the program, where the user can perform all these functions.
Resume
Today we continue working on the CARBON brand marketing strategy. Our team is also very pleased that our work resonates in the hearts of our customers and a wide audience so much, including Best Design Awards!
Moreover, our advertising communication was reflected in various media sources and, of course, on the Buggati platform.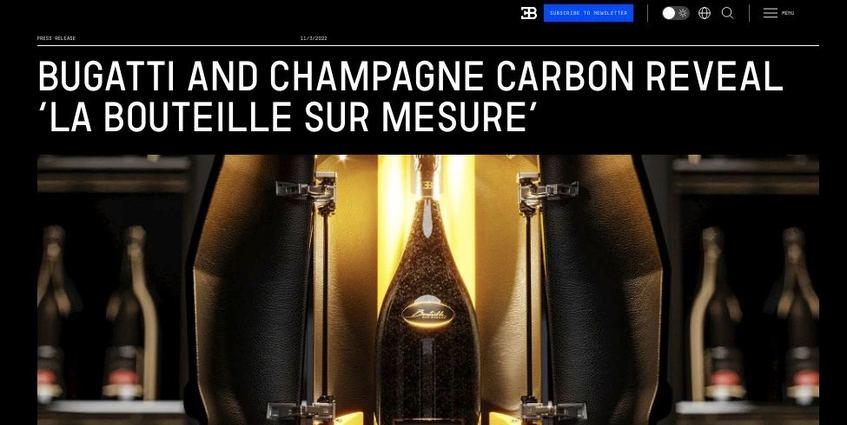 Our Team
The project was made by:
Animation team led by our Art Director.
Production Designer in photography.
Photographer. Director. Marketing
Director and Design Team.