Project: rebranding, brand book
Client:

What is done:

Logo
Brand book
Booklet

Client
Eridon is a leader in the market of supplies for agricultural companies in Ukraine. The main areas of activity: plant protection products, seeds, fertilizers and other agricultural products.

Task
Rebranding – meeting modern standards, reflecting the company's ideology, preserving the brand concept as much as possible.
---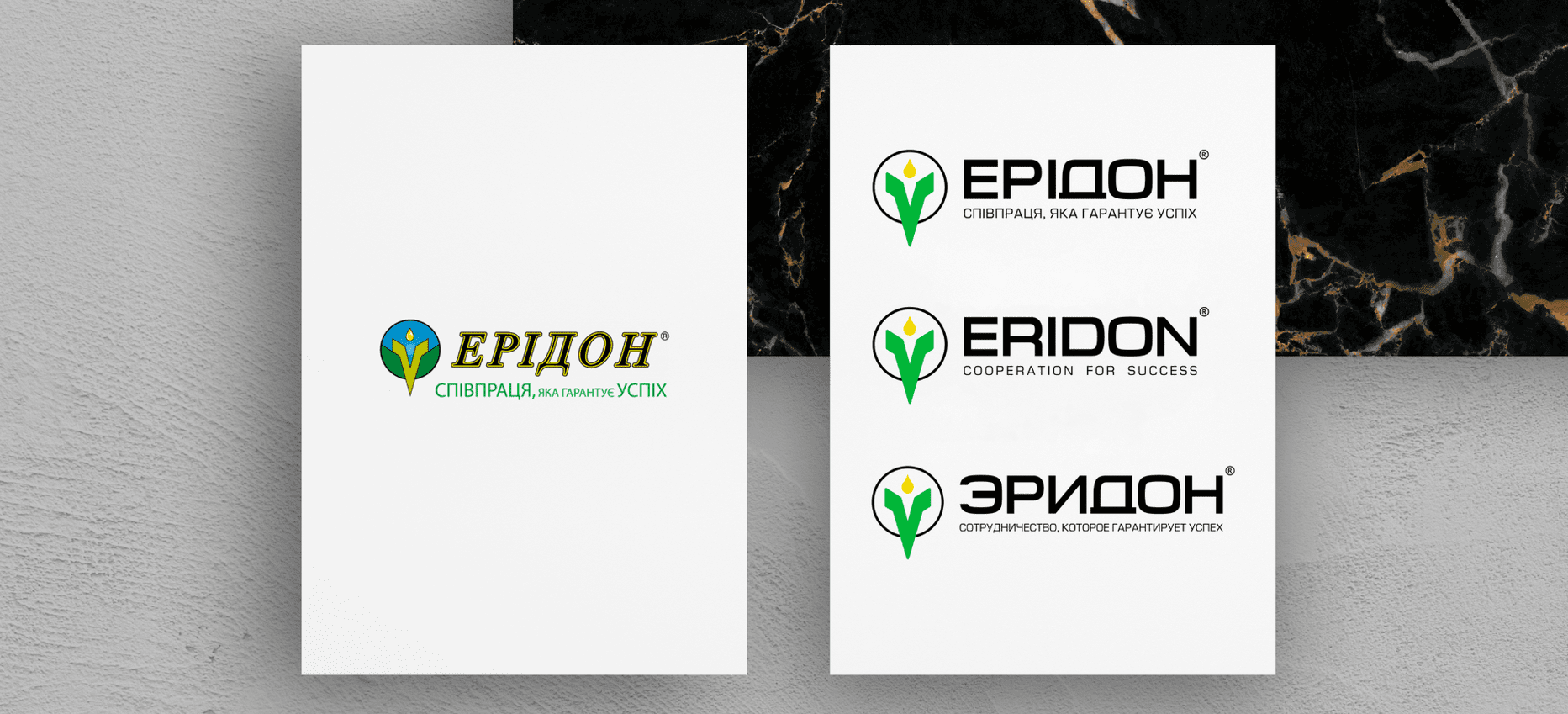 We developed a combined logo:
- graphic elements are harmoniously connected with the company name and slogan "Cooperation that guarantees success";
- the logo contains several elements: a plant is a symbol of the harvest, a drop is water & fertilizer, a star is a symbol of success and a reference to the history of the company name, a circle is a symbol of unity and integrity;
- selected colors correspond to the corporate color scheme of the company.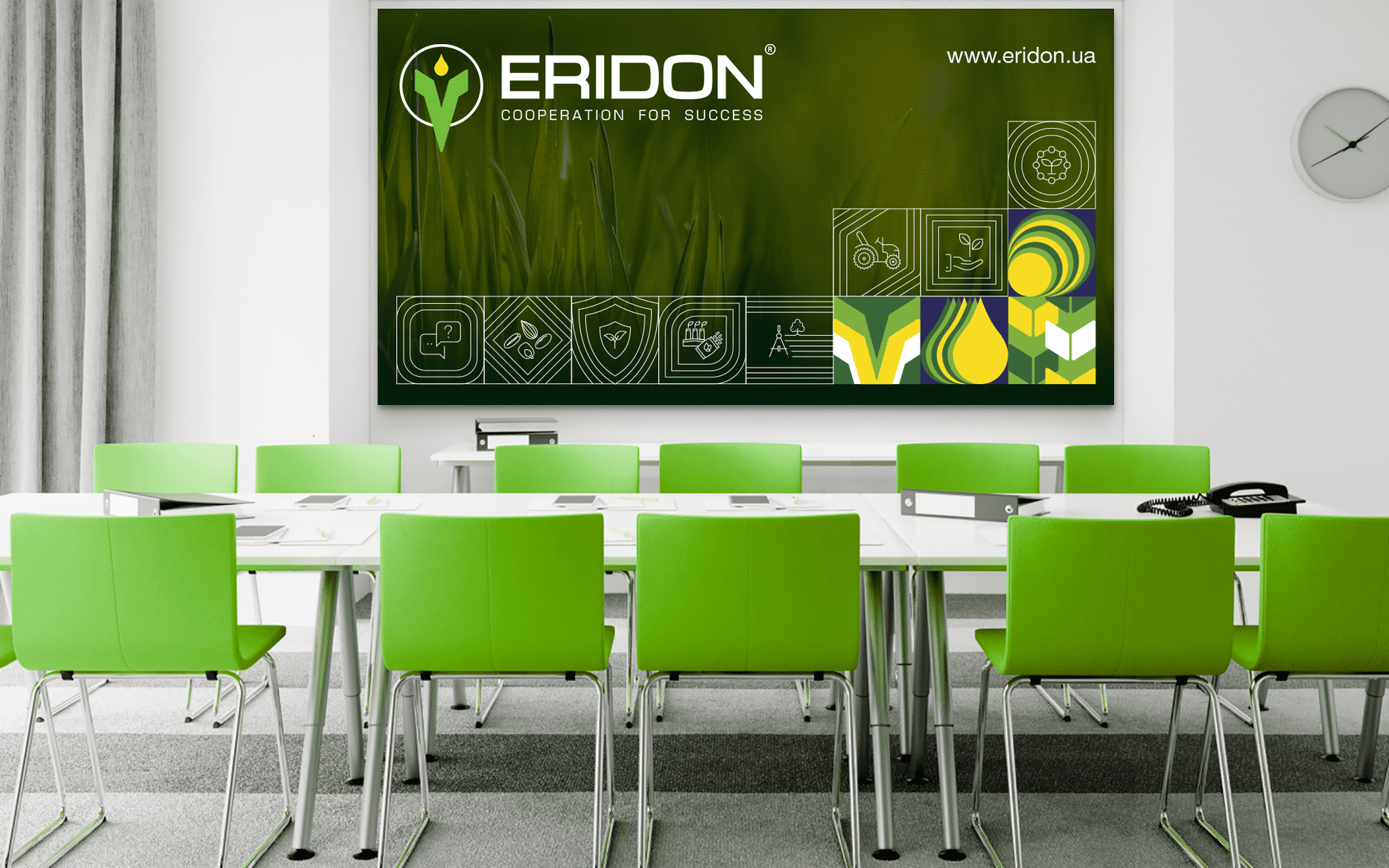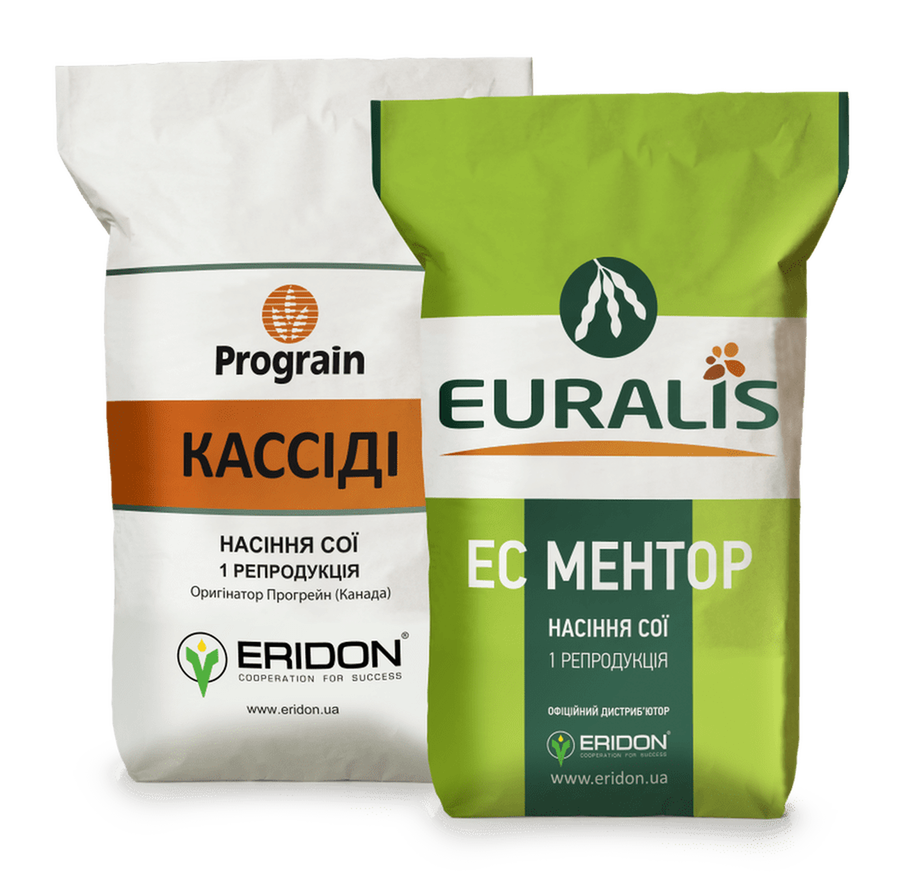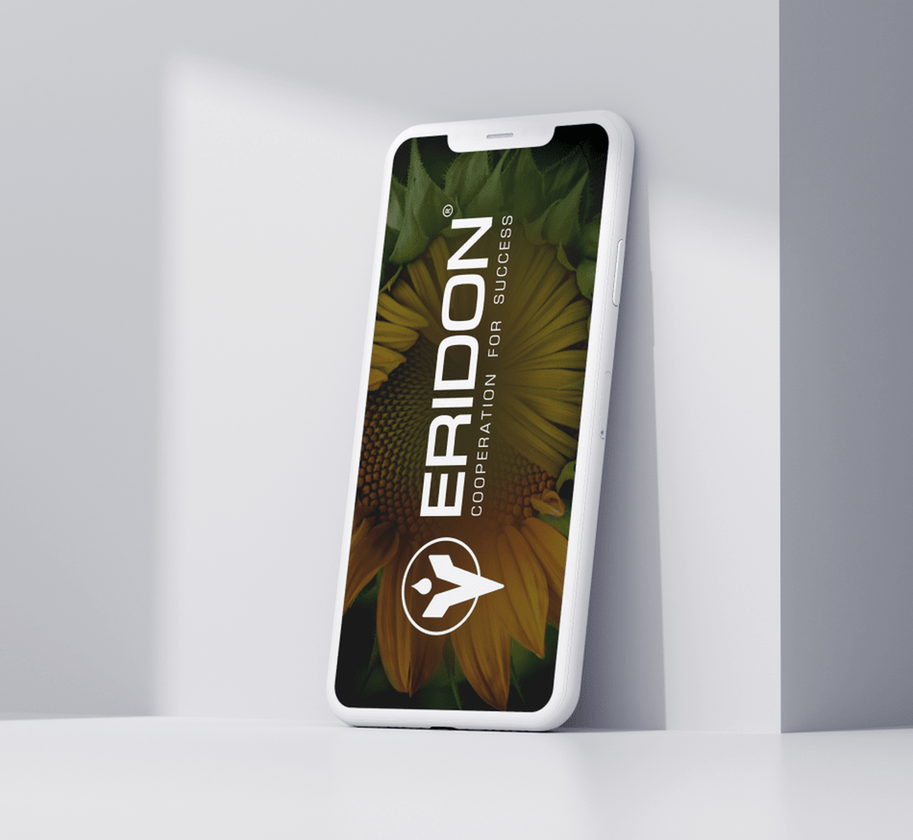 ---
STEP 01.
Creating a brand book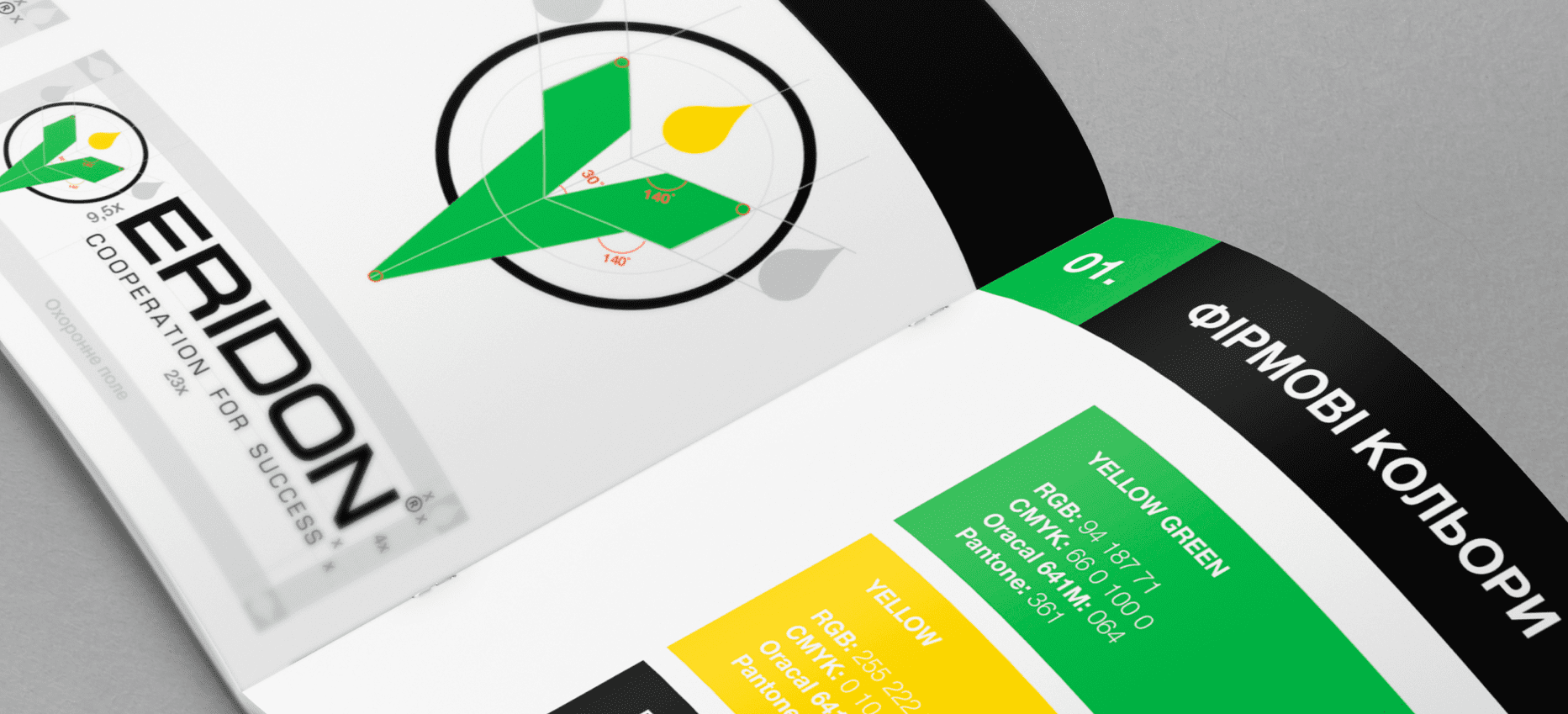 "Eridon" is a large company that actively uses branded elements in its work. Therefore, the next step was to create a guide on how to use the branded elements. The main tasks of the brand book:
• introduction of a uniform corporate identity;
• raising the level of corporate culture;
• improving visual brand awareness.
Development of a corporate pattern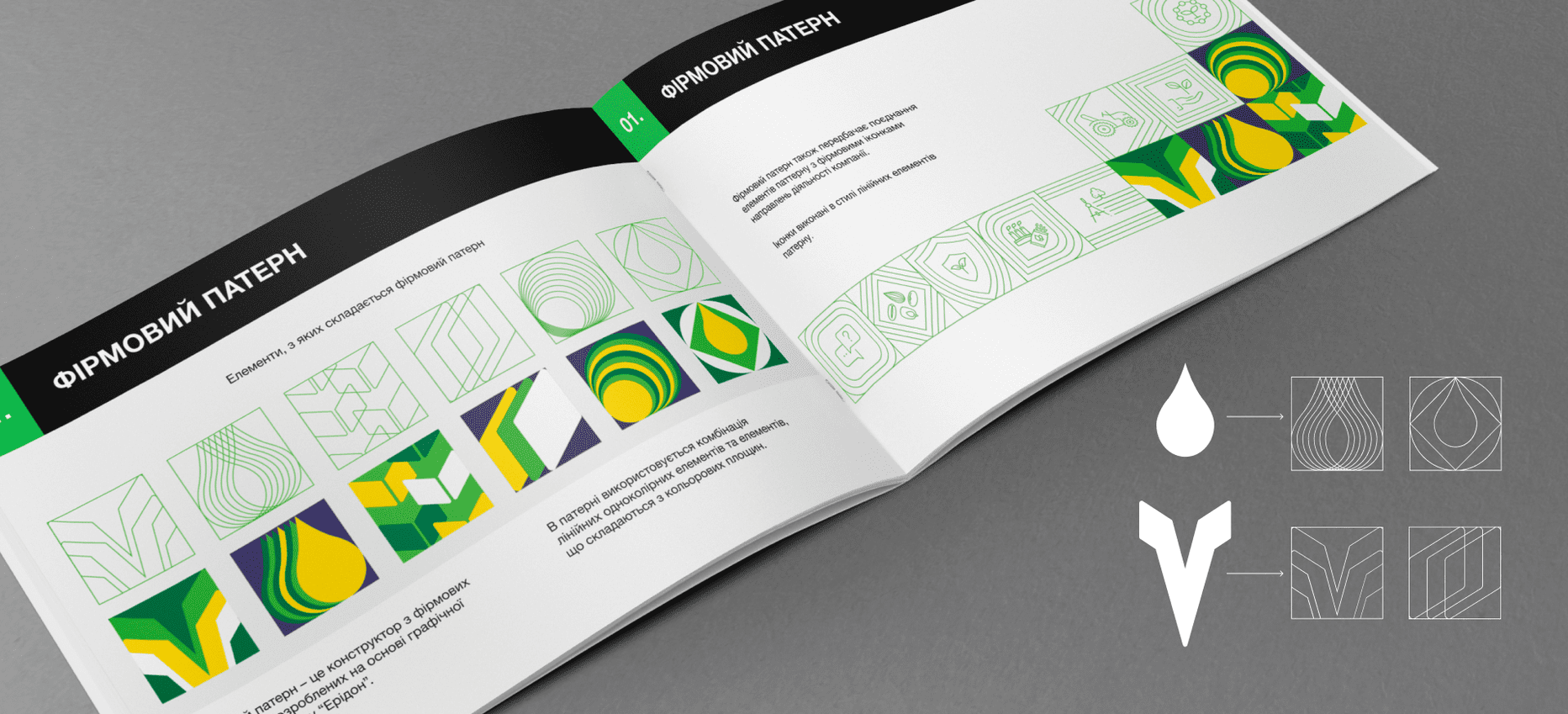 The corporate pattern has become an important component of the "Eridon" identity. It enhances brand uniqueness and recognition, while its elements can be used in many different ways. The graphics of the pattern is based on the elements and shapes of the logo. Using the developed pattern, both complex multi-component and simple compact compositions were created.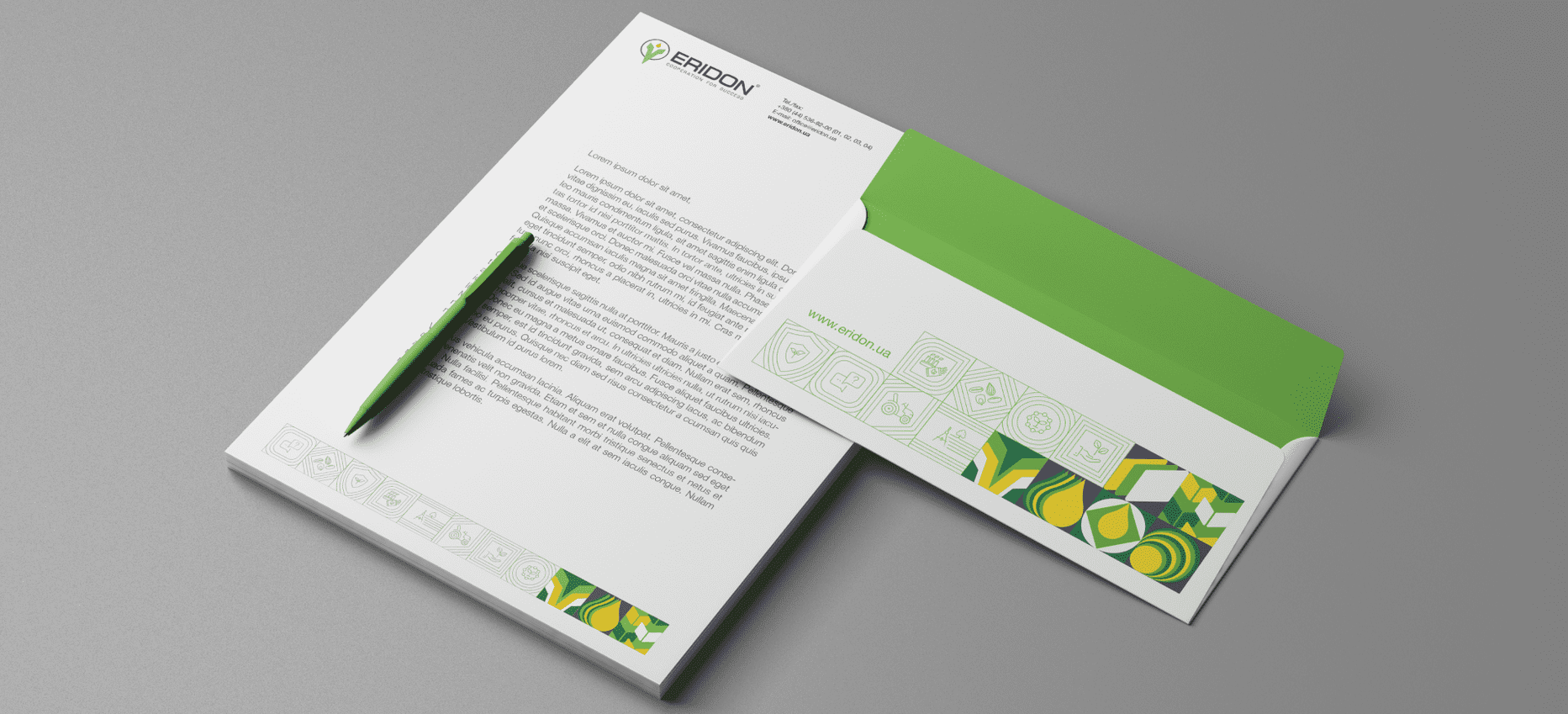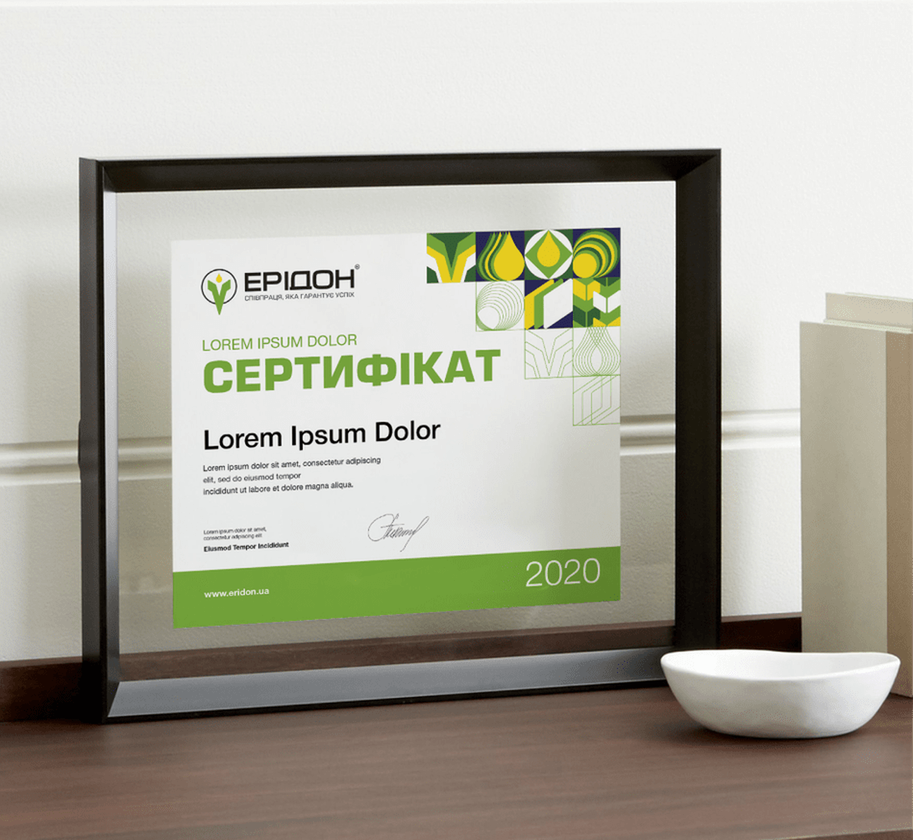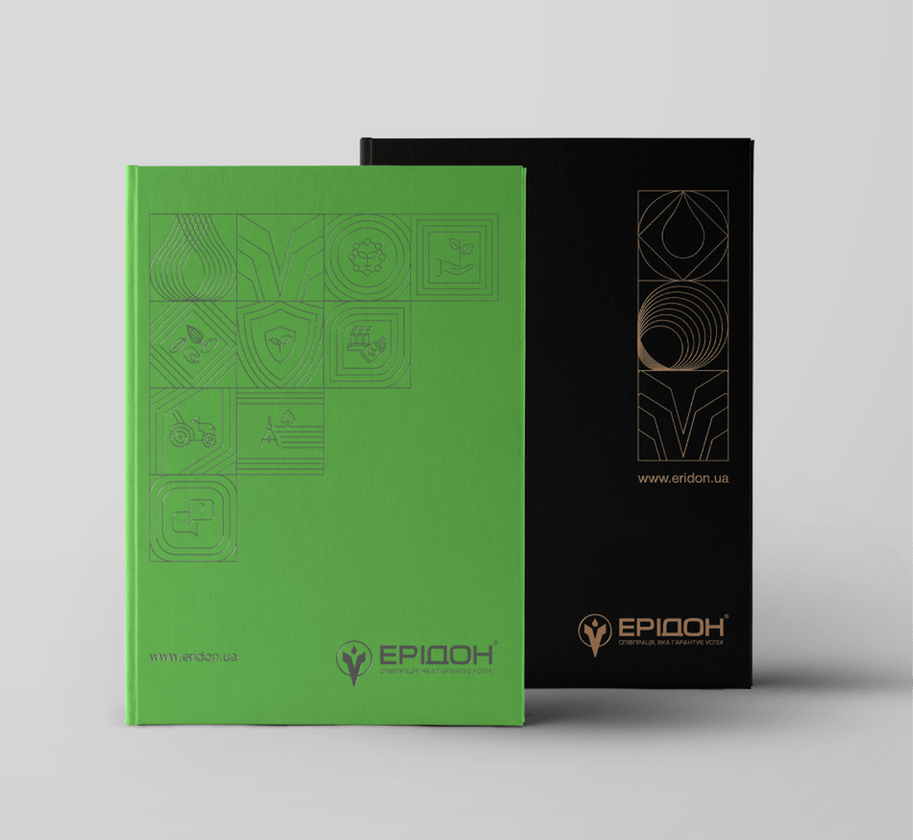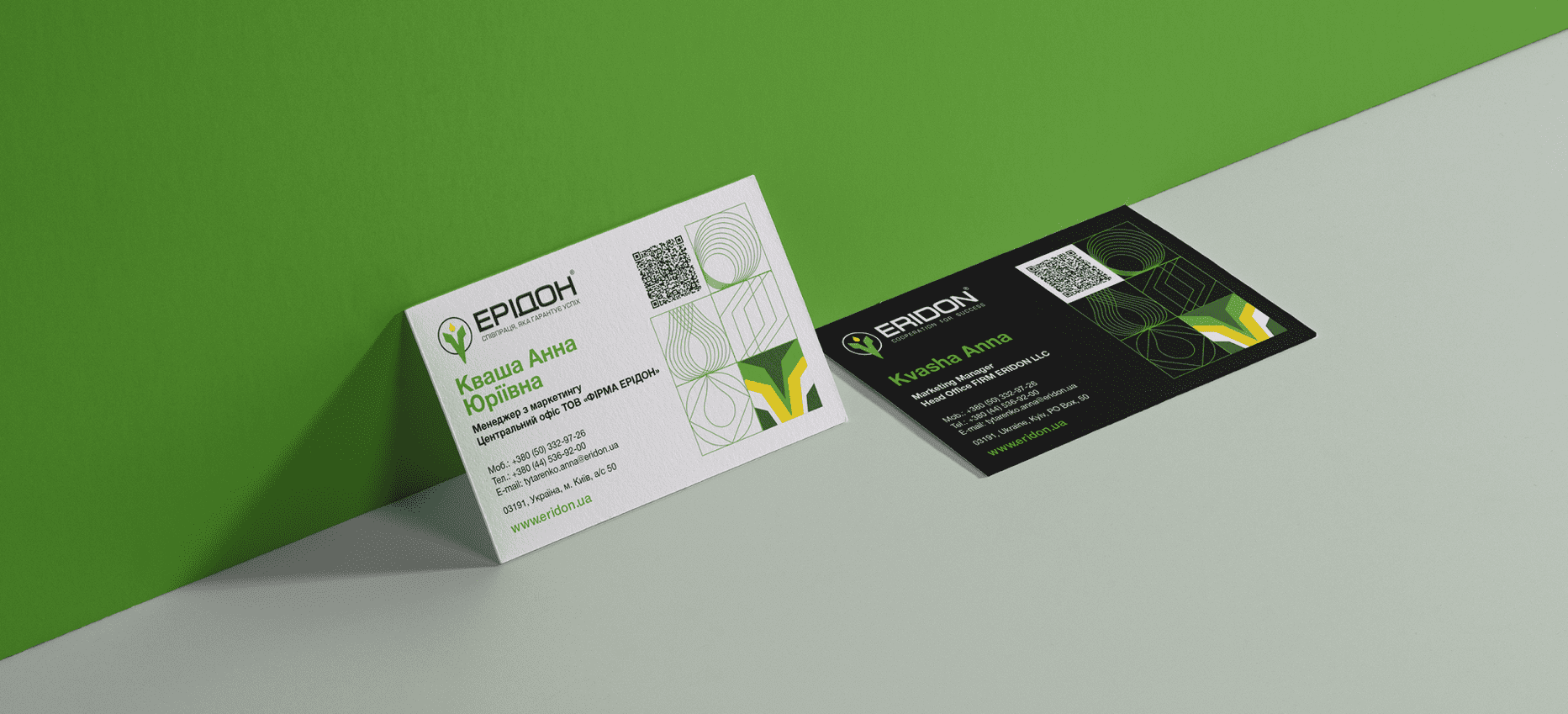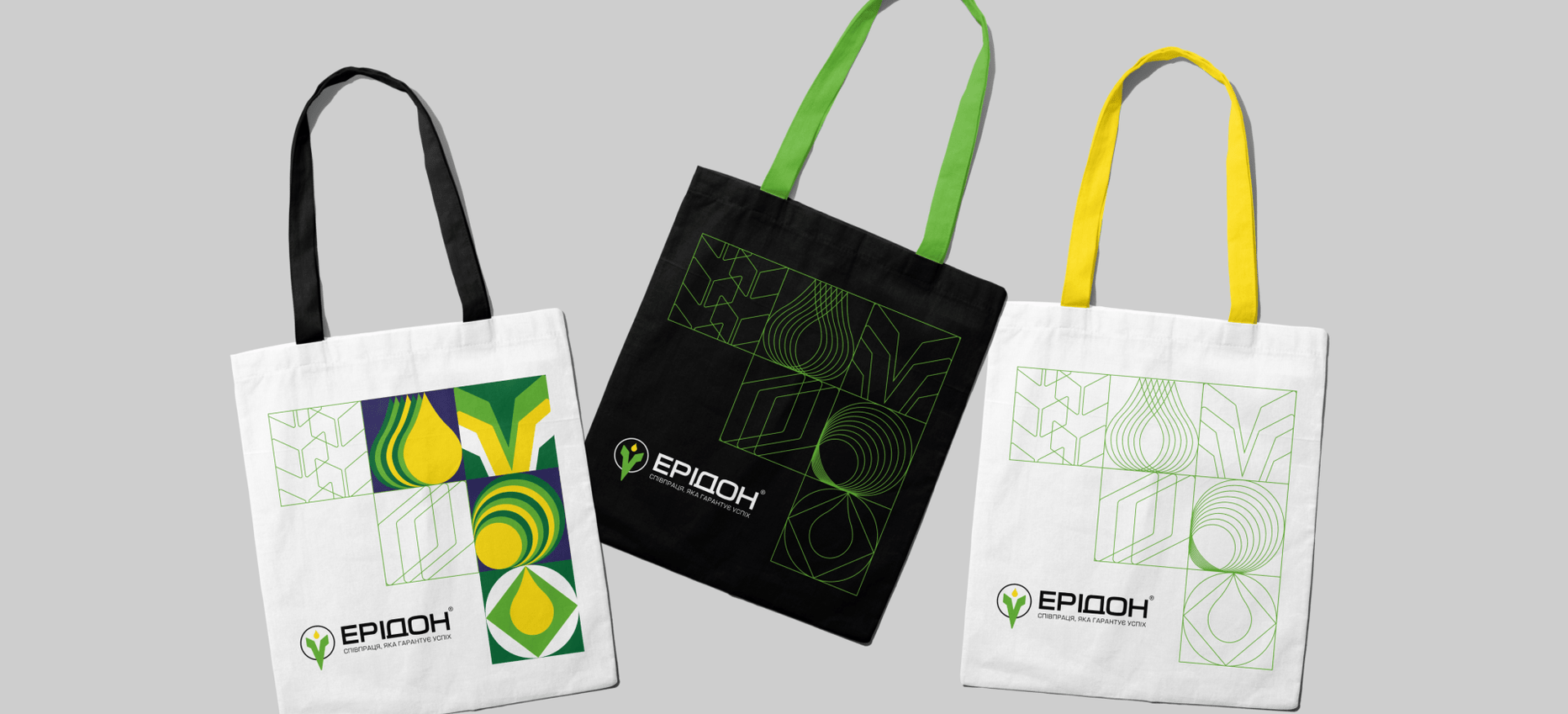 ---
STEP 03.
Booklet development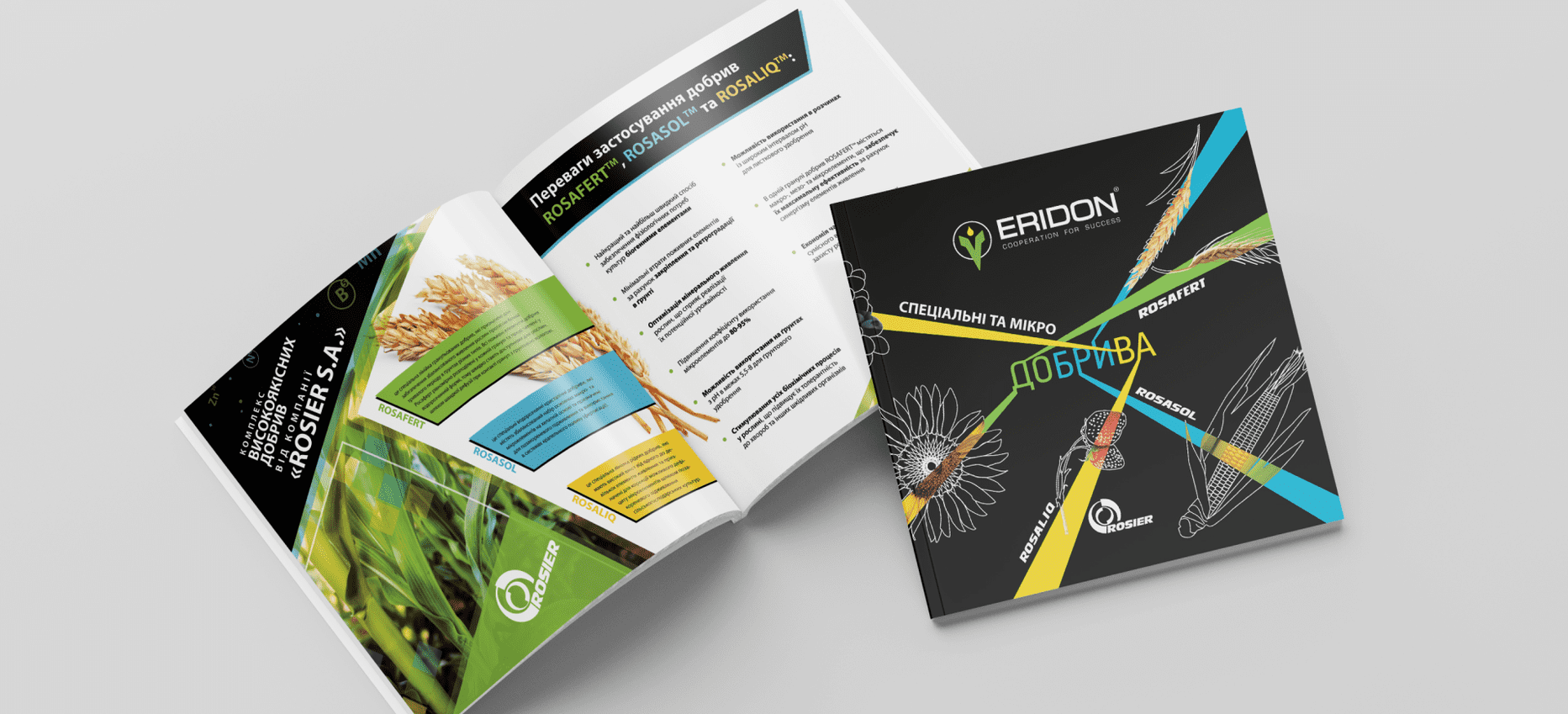 The booklet contains basic information about the products, manufactured by the company "Rosier". It focuses on three products: Rosaliq, Rosasol, Rosafert. In the course of work, we designed a series of charts with the crop growing phases.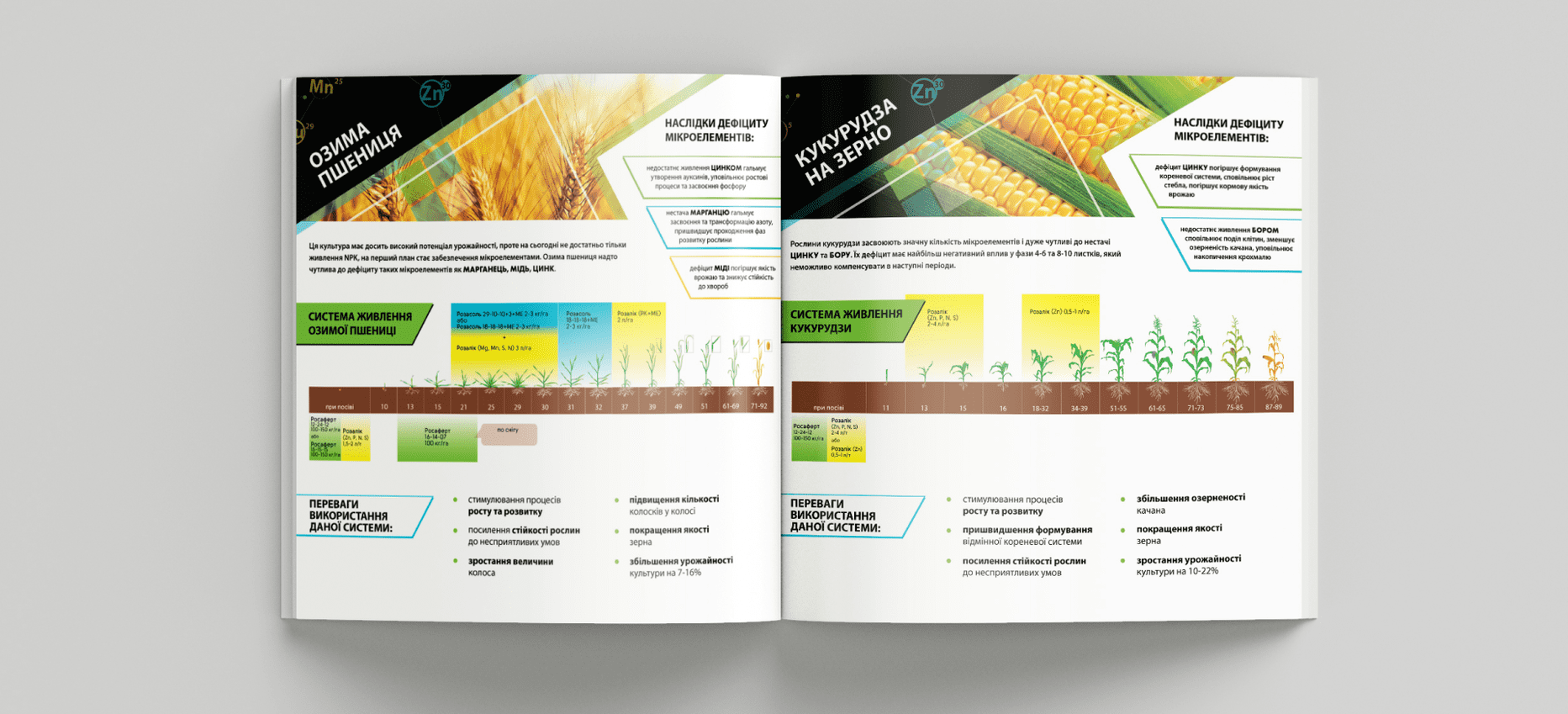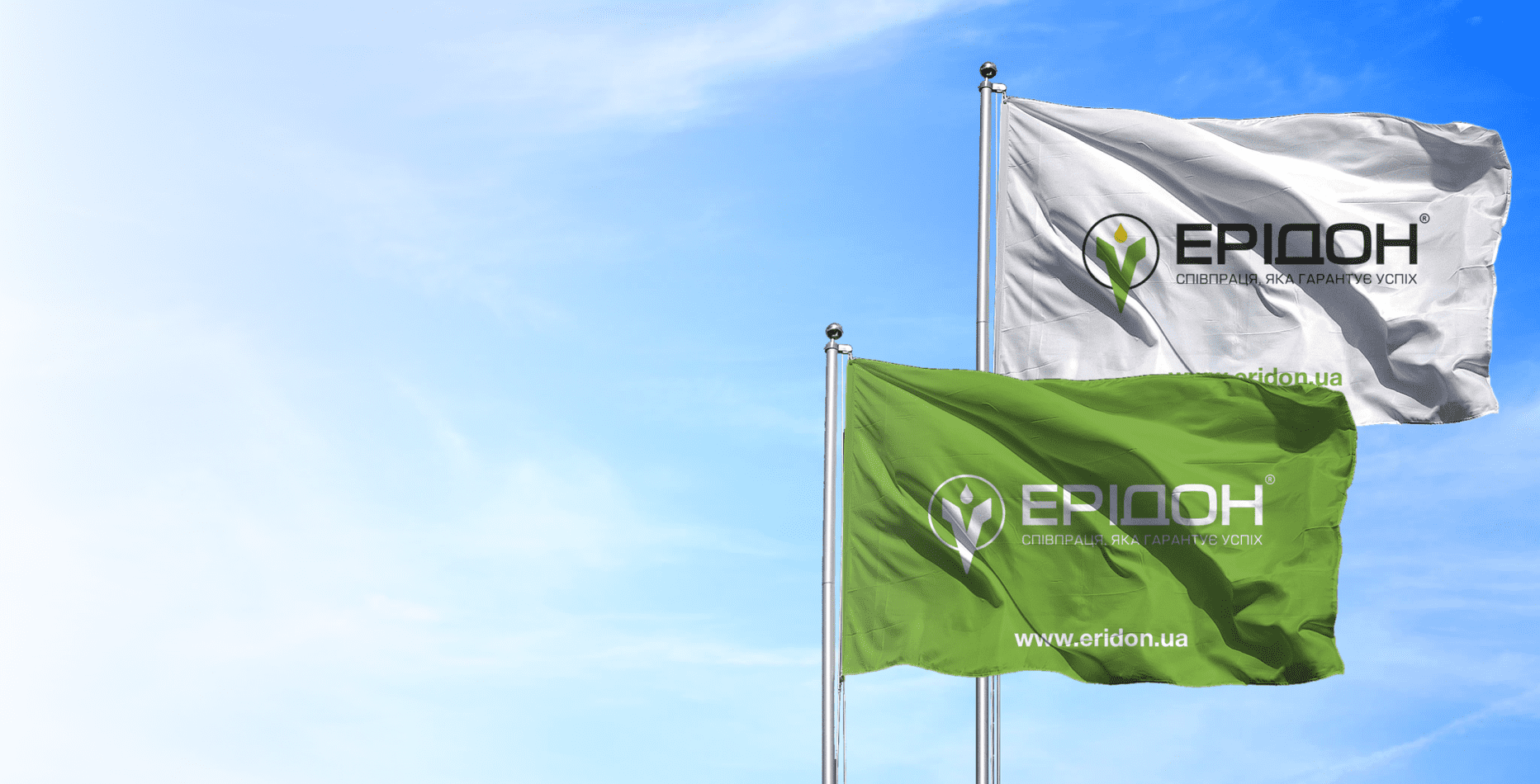 PROJECT OUTCOMES
As a result of close cooperation, we created a logo that maximally reflects the directions of the company's activity.
The elements of identity, in particular – the pattern, have a strong connection with the philosophy of the company.
The booklet design has become a part of an integrated approach to creating a unified corporate identity.
You are interested in this project and want to work with us too?