Case: booklet designing, brochure, 3D video
Client:

What is done:

Booklet
Brochure
3D video
OBJECTIVE
Strategy development for the comprehensive promotion of equipment throughout the CIS and Europe. The attraction of new clients and sales increase.

---
STEP 01.
Designing a booklet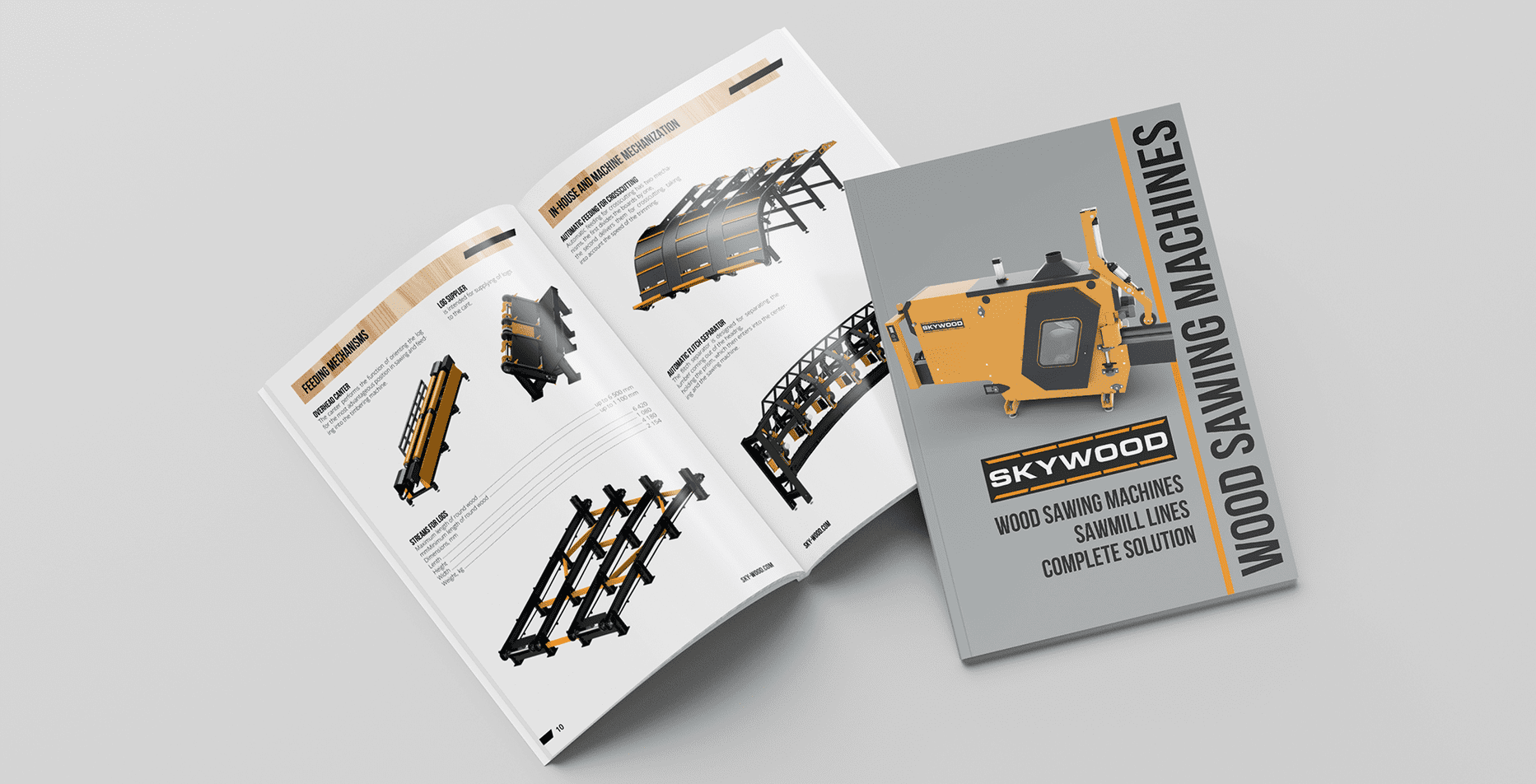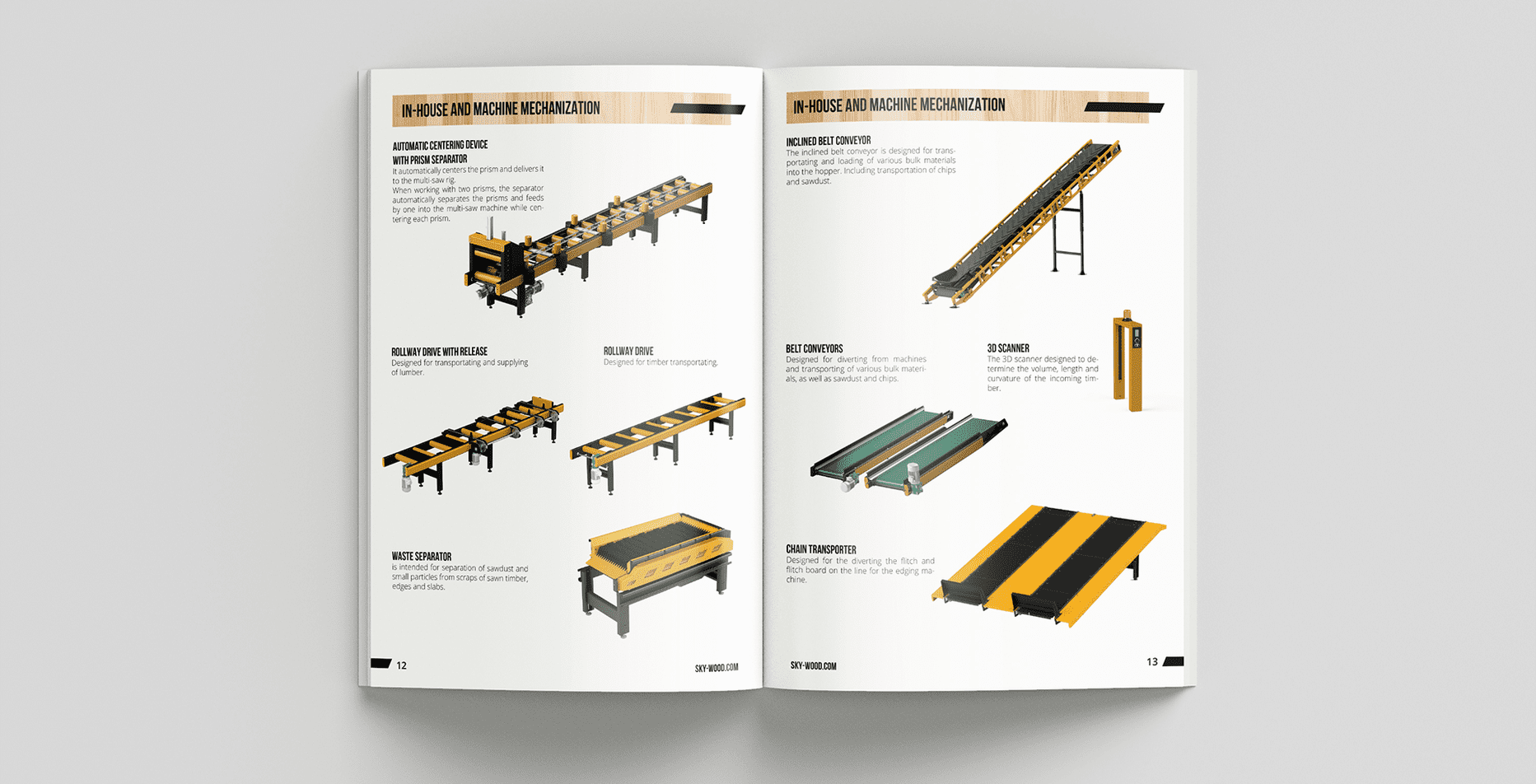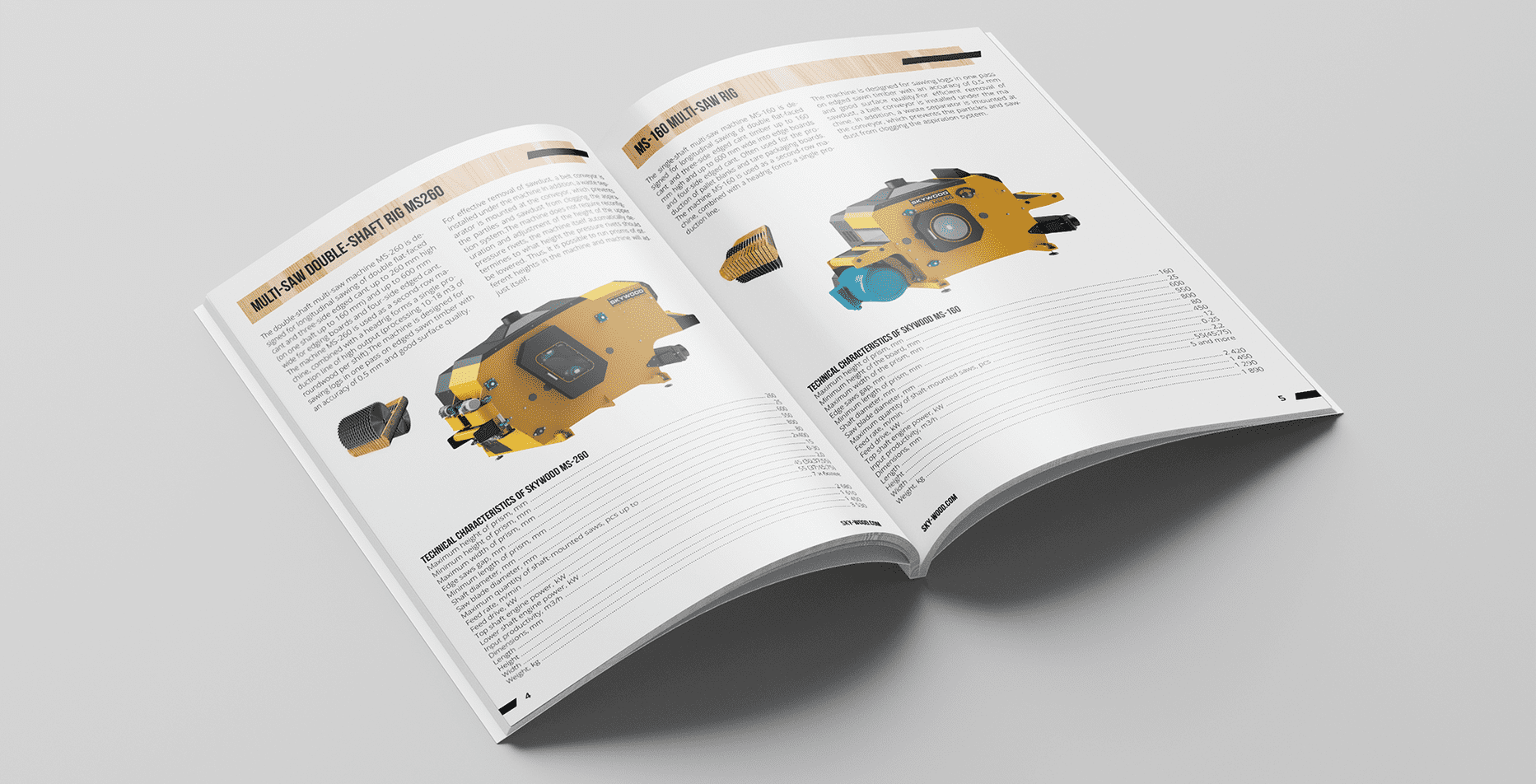 SKYWOOD machinery and equipment are made from high-quality components of well-known manufacturers. Such a booklet with a clear picture of the product and its advantages helps every client to select the currently needed equipment.
---
STEP 02.
Brochure creation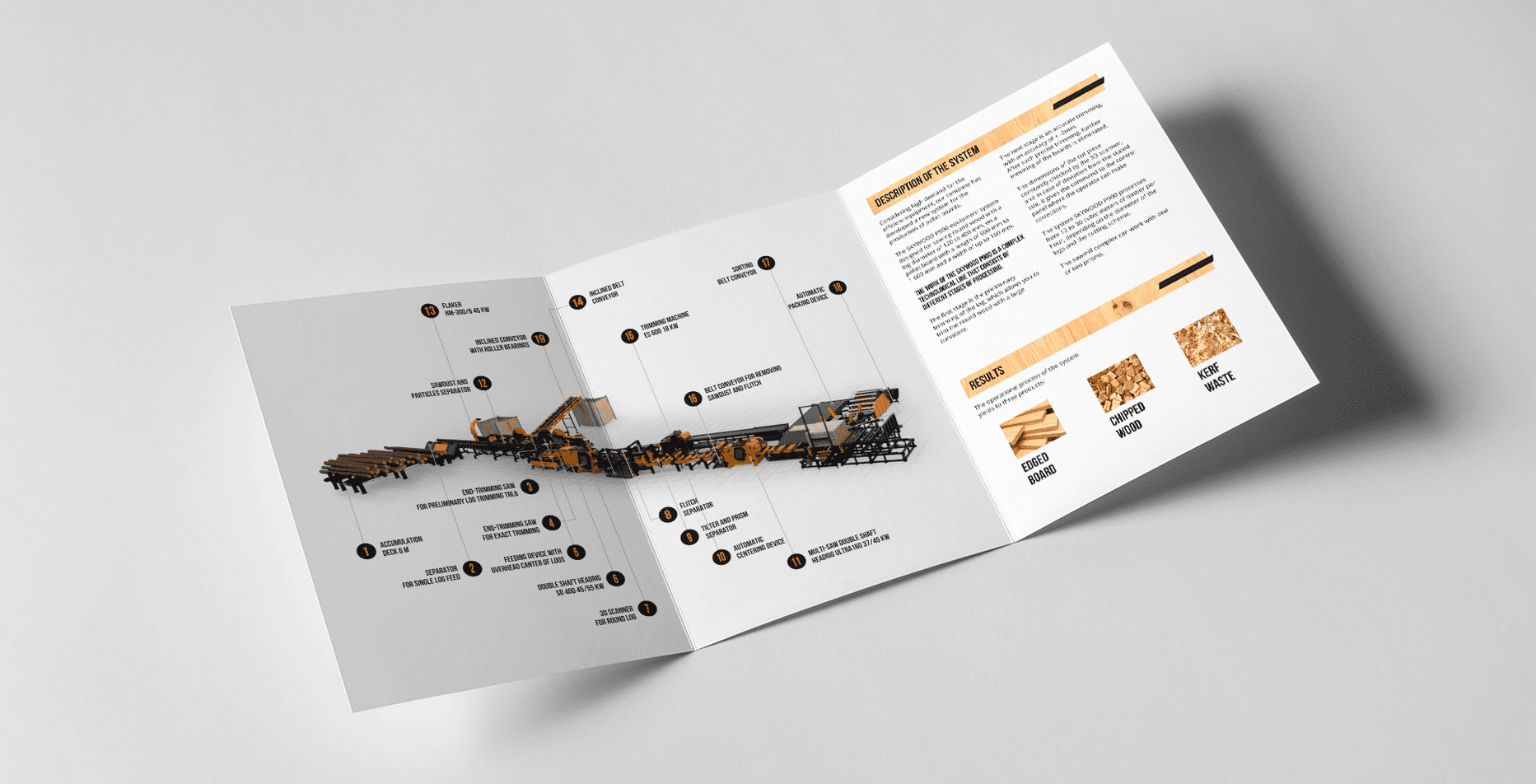 The company annually takes part in woodworking exhibitions. Brochure and 3D animation are actively used to catch customers' attention at specialized events. The pictures of all elements of the sawmill line allows customers to evaluate the proposal comprehensively, without considering the technical characteristics of each equipment individually.
---
STEP 03.
3D video creation
An animated 3D video, developed in 5 languages, makes it possible to present equipment not only in the CIS countries but throughout Europe. It clearly presents the principles of operation of each element of the sawmill line, showing the benefits of choosing Maximer products.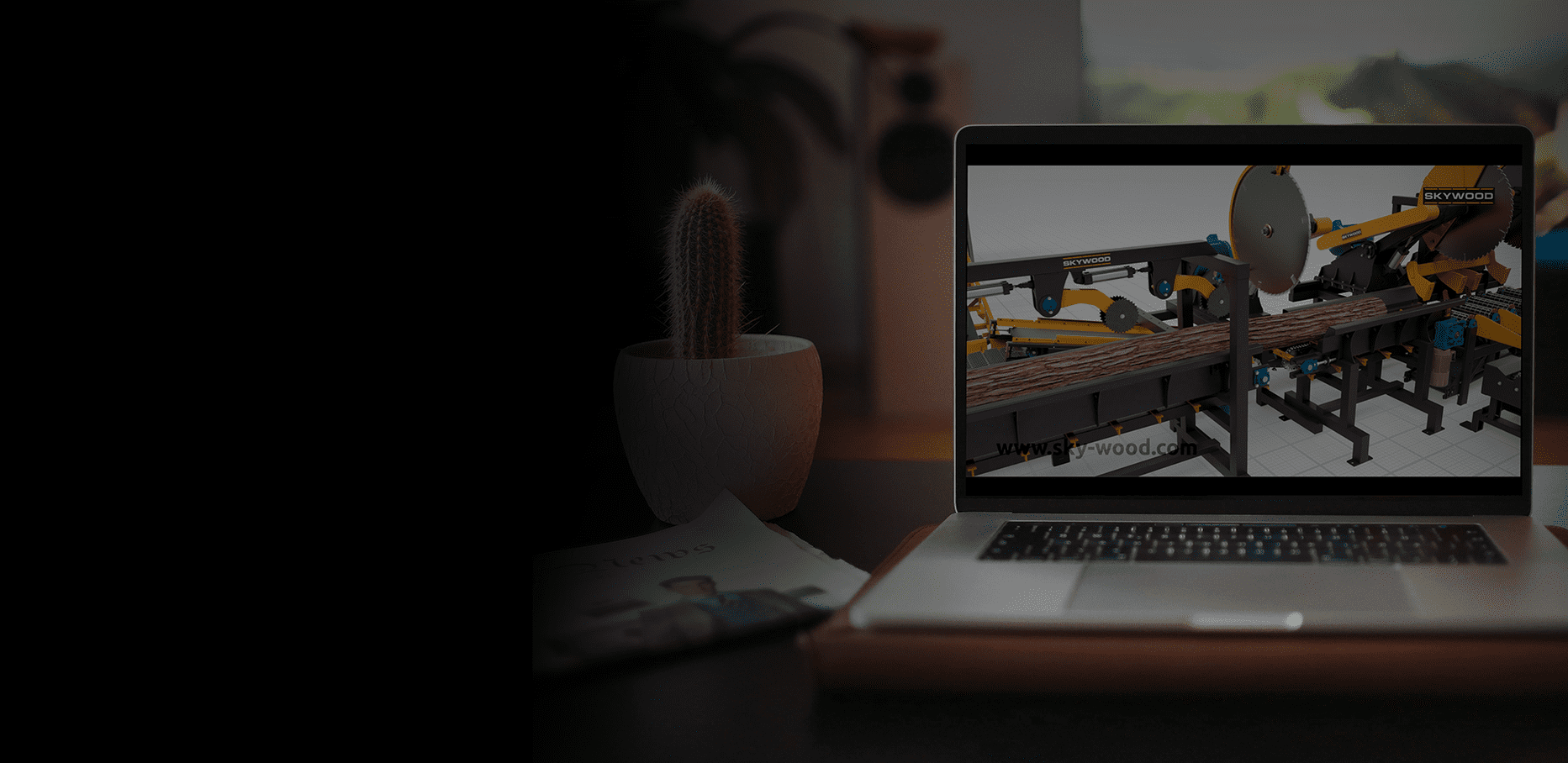 PROJECT RESULTS
The brief presentation of equipment and its advantages in the form of a compact booklet is actively used to introduce Maximer products to new customers.
Created by us brochure provides the necessary information for a quick assessment of the equipment pros and also a bright picture of all the elements.
3D animation of the sawmill line is an easy and affordable way to present the woodworking process that significantly has increased the interest of the target audience, as well as the number of new orders.
You are interested in this project and want to work with us too?