Case: 2D Video Development for Jagonal Client
Client: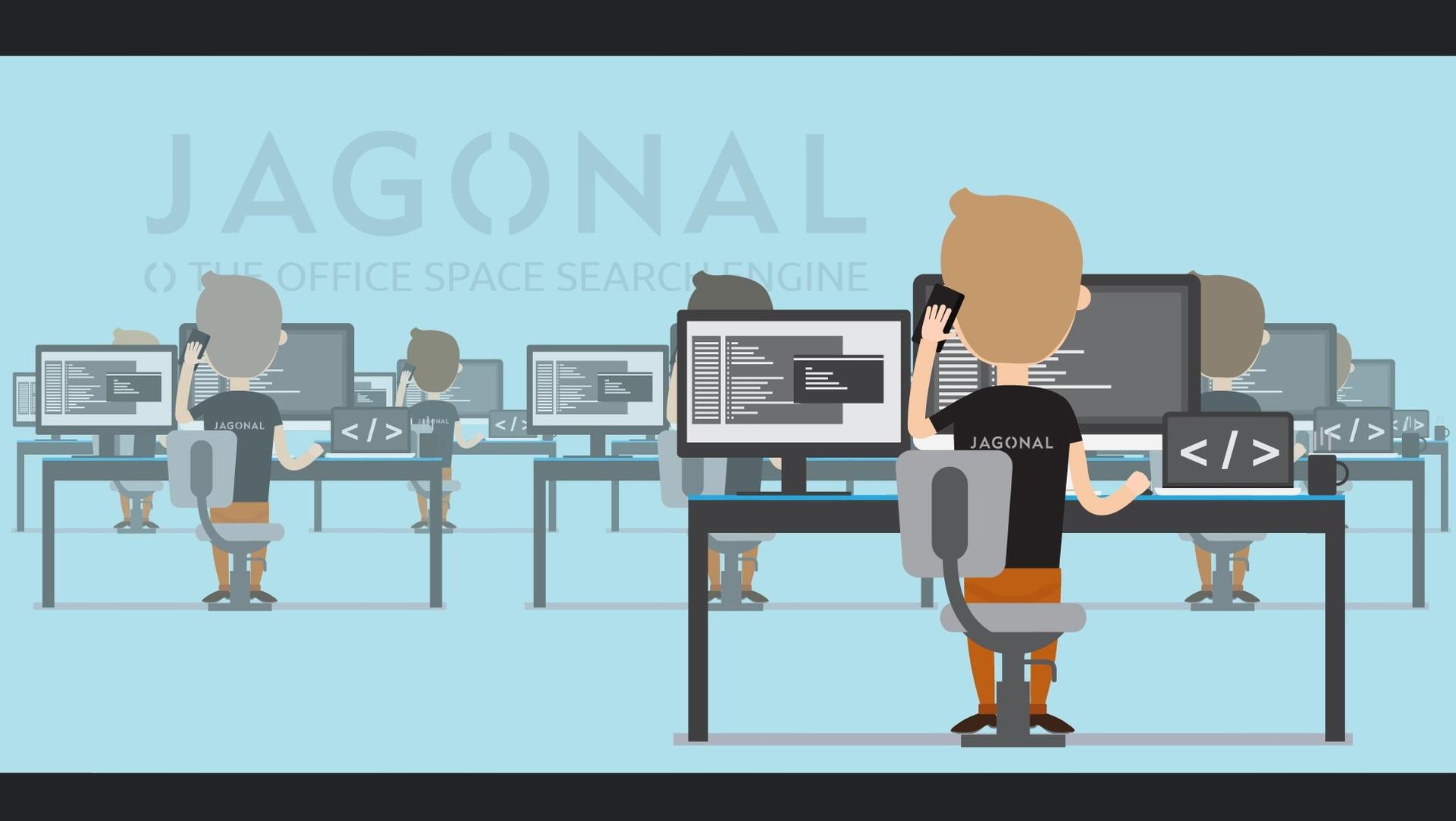 TASK
Create a short video about the benefits of using JAGONAL service focused on 3 target audiences: investors, realtors and owners of commercial real estate. Customer planned to use video as part of the presentation of a startup to investors.
Initial analysis
JAGONAL – Australian startup project that should help businessmen in Australia, Asia and New Zealand in search of the offices for work. Searching for commercial real estate in this area is very challenging: advertising is very expensive and often simply does not pay off. Online service JAGONAL maximally simplifies the search, offering complete information about each object: area (including even very small offices), the availability of showers, parking, infrastructure around the office, you can even see the views opening from the windows of the office on-line. The main advantage of the service – a huge range of facilities offered.
IDEA
Create a video in the style of 2D character animation. Using an interesting visualization interest the target audience, expose its problems and clearly suggest their solution. The story should provide the maximum amount of information about the service so that the user would understand: none of the advertising platforms in the region can offer a better option.
IMPLEMENTATION
The concept and the story of the video were several times adjusted in close cooperation with 3 co-owners of the JAGONAL project. Were drawn unique illustrations. In work was involved the Australian speaker, whose voice sounds in two different variants of voice acting.
You are interested in this project and want to work with us too?