Video infographics development for Naftogaz Digital Technologies
Client: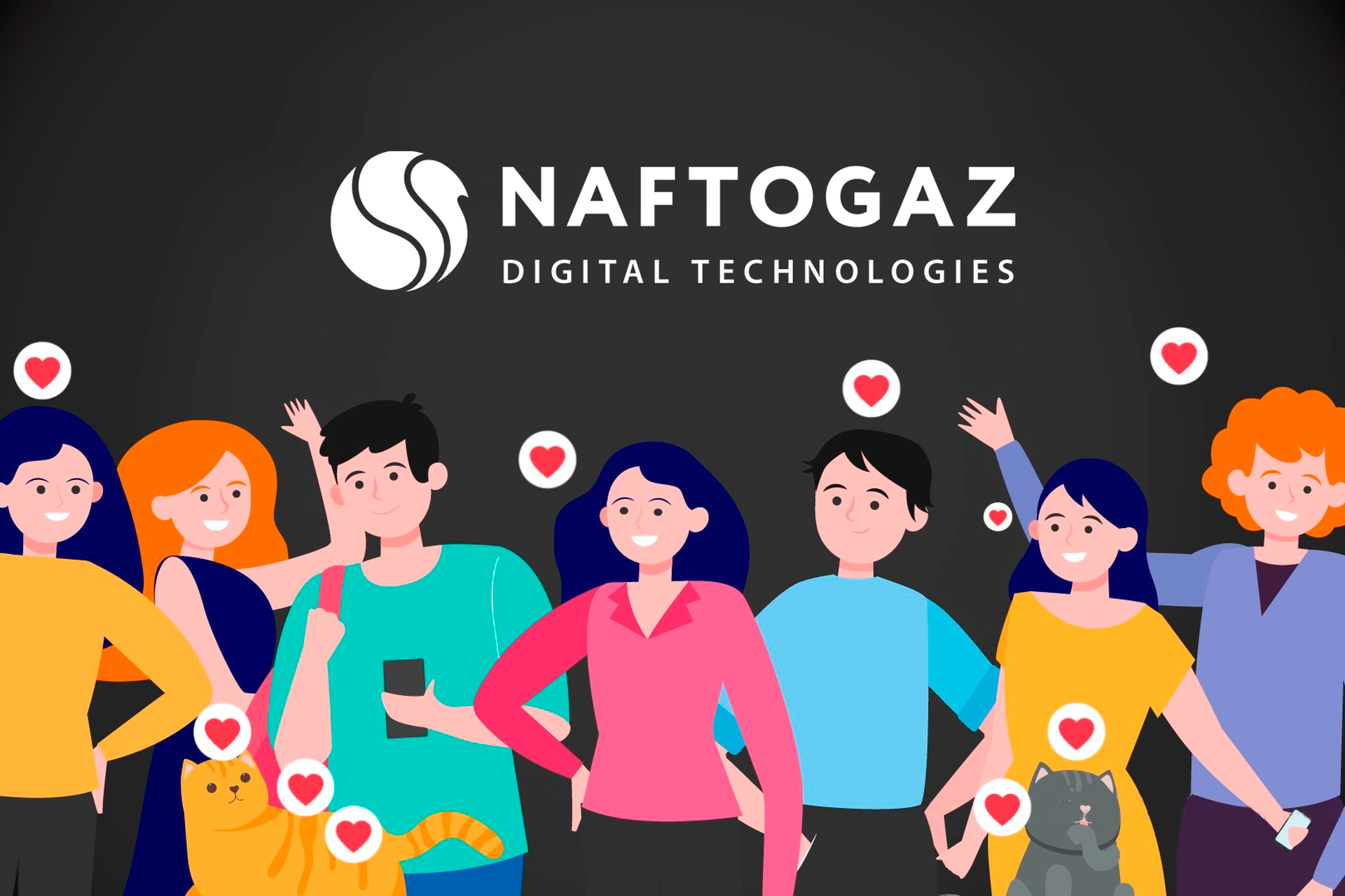 Task
create a video that represents the company's activities for 2020
Preliminary analysis
Naftogaz Digital is a subsidiary of the Naftogaz Group. It was created for digitalizing all of the brand's companies.
Our task was to show that Naftogaz Digital has implemented many projects that have modernized the work of the group companies. Now the Naftogaz companies are working much faster and more efficiently, and activity in general become more transparent.

Taget audience
Employees of the Naftogaz Group, and average Ukrainian who is interested in the activities of the brand.

Idea
Create a 2D video in a modern style of minimalism and lightness in animation.
The main task of the video is to present the work of the company in a format understandable for the target audience, and 2D is exactly what is needed.

Implementation
We have created few scenarios to find out that right TOV for the brand. We wanted to speak in simple terms to make information accessible as much as possible.
But, at the same time, it was necessary not to slip into "playfulness", because the company and its work are very complex and important for the entire brand. Having chosen the optimal format for presenting information, we proceeded to illustrations. We chose modern drawing of characters, throughout cute and funny visualization details so that the video was easy and not overloaded with different icons or graphics. And surely, we added 2020 symbols, where without it.
The final touch: voice and sound design. The voice of the narrator and the correctly selected soundtrack added dynamics and ease of perception to the video. As a result, we got a cool video that consumers liked.

Project results
We created a 2D video for Naftogaz Digital in just 7 days. The tight deadlines were set by the customer, because the company wanted to present its work before the New Year in a creative format, and we gladly helped them with this.
As a result, the video was watched by 4703 thousand viewers on Facebook. (organic)

You are interested in this project and want to work with us too?