Web Design Trends 2023
The Rubarb team always closely monitors the trends in website development and tries to implement the most powerful innovations while working on projects.
Web design is always a look into the future. Thanks to the interconnectedness of technology, the digital realm can showcase something new in animation, user interfaces, and depth of immersion every year. In this regard, 2023 will also be promising, as we will soon see it. We have prepared for you the top 5 trends of modern design that "catch the eye" and will definitely be relevant in the coming year!
Big Titles and Animations

The first page is what site users see right away, so it should "hook" immediately. Web designers in 2023 will implement this idea with the help of massive headers, which is used when creating main banners. In fact, the front pages of websites today use less or completely exclude images, allowing the message itself to take over the role of the first impression. They do not seem empty, but on the contrary - bold in their simplicity, attracting attention, just like a bright news headline. Eventually, such solutions provide space for stylish, creative inscriptions.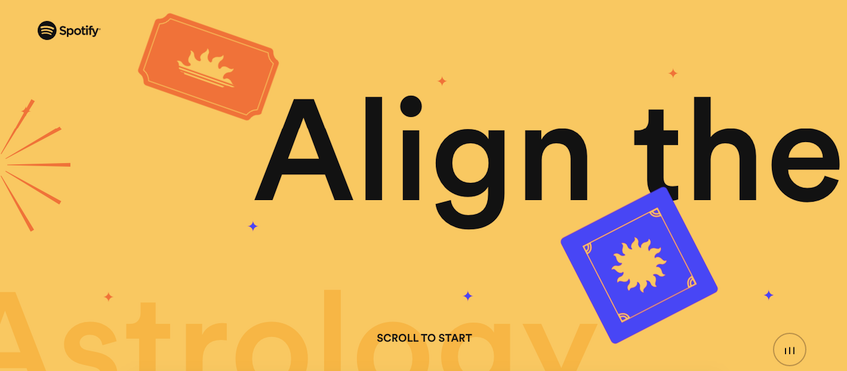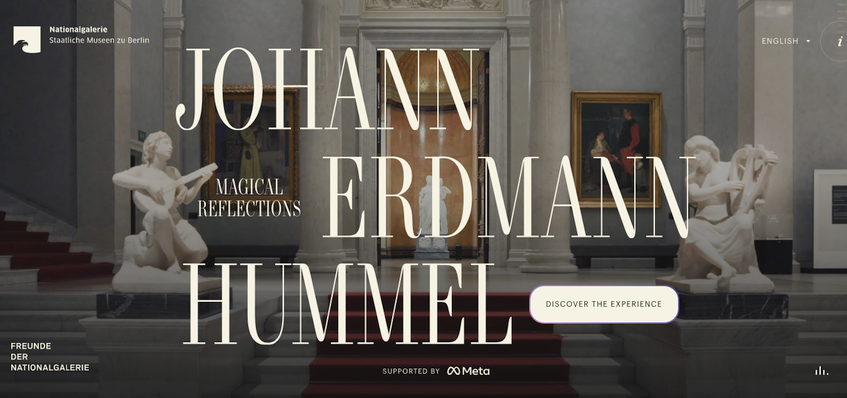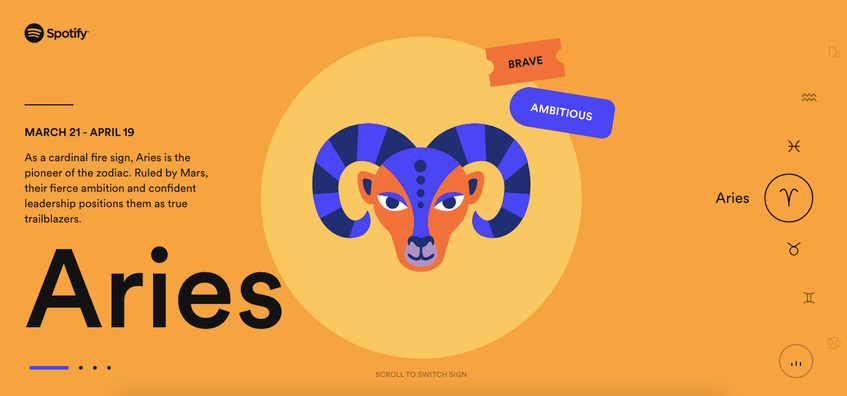 Designers have always known that text can not only convey information, but also be movable. In the coming year, specialists in this field will develop this idea literally with the help of moving the text. Of course, animation is common in web design, but in general it is used for illustrated graphics, user interface elements and transitions between pages. For this reason, text moving can be fresh and unexpected, even if the animation itself is simple - such as a circular rotation or scrolling of a "running" line. These small touches allow large-scale headlines and animations to occupy key positions in 2023 trends.
Volumetric 3D Illustrations
Yes, flat images are concise and clear. They fit well into the interface and do not overload it, and are easy to read for cutomers. However, like any direction in design, flat in its pure form is gradually going out of fashion, and it is being replaced by new trends. Firstly, it is connected with the growth of the quality of 3D images. With the help of modern programs, you can now create a cool picture that will demonstrate the properties of the product better than any photo. And the programs themselves have become more accessible to designers. Secondly, 3D illustrations have become interactive - now they are the easiest to animate. That is, the picture is not just volumetric, it also moves. This allows you to explain the principle of operation of the product in a simple and understandable way, show its internal device, as well as the methods of application.
By Moonbox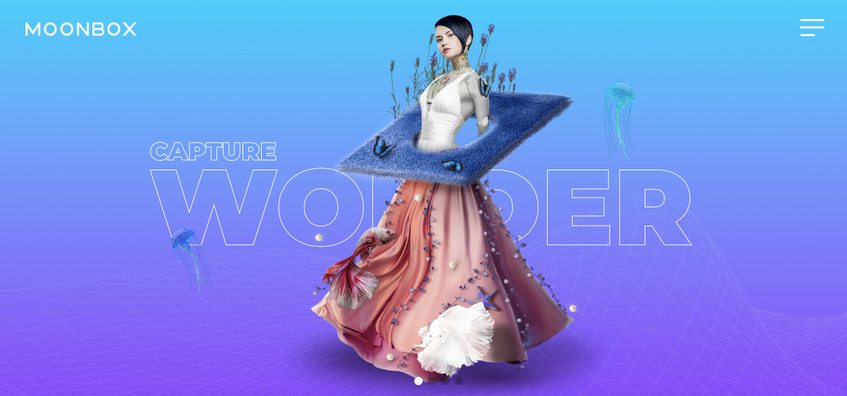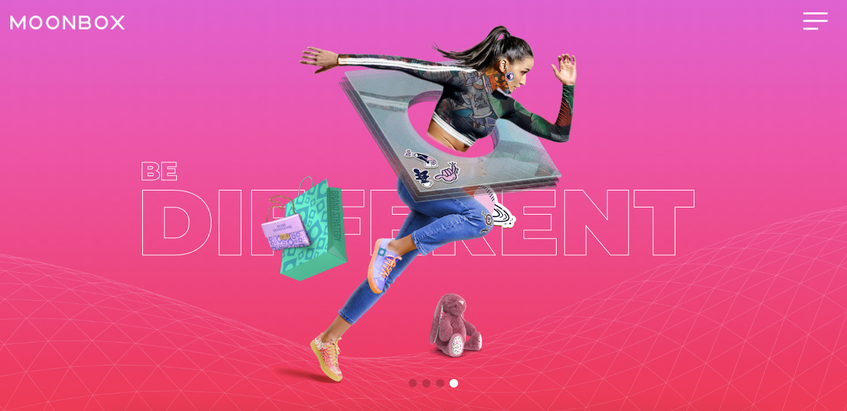 Finally, users love stories. Hence, using animated 3D illustrations is a great opportunity for creative storytelling. In addition, the effect from these pictures will be much stronger than from a static image and even more so from text.
Original approach of content presentatiоn
In recent years, animation effects on websites have reached unprecedented technological heights. If in the past they were used mainly in the design of the first screens and for the modeling of transitions between pages, then in 2023 many specialists will turn to larger-scale animated interactions. These design techniques go beyond simple page scrolling (which can be quite passive) and encourage users to take more meaningful actions such as clicking, flipping or dragging elements. Hence, experts who worked on pages for the Gucci brand created a fabulous animated story for consumers, where they can choose products by navigating the site in the format of a computer game.
By Gucci Flora & Gucci LadyBug

Another original example of a design solution is the presentation of common "taboo" topics in an interesting format (animation, large headlines, clickable cards). It is not only unusual, but also tolerable, which is also relevant now.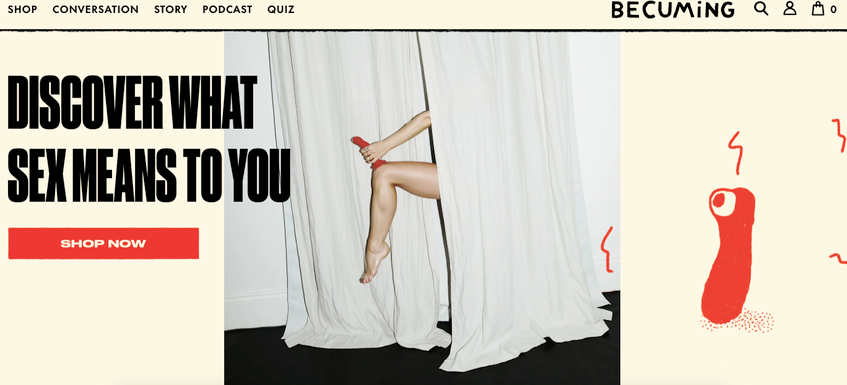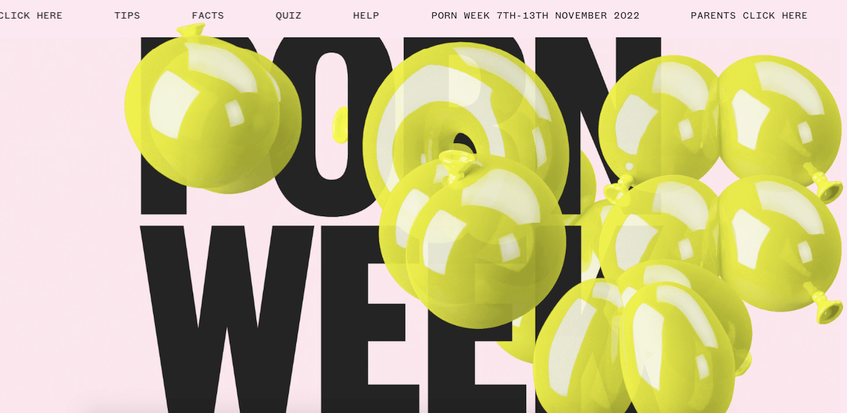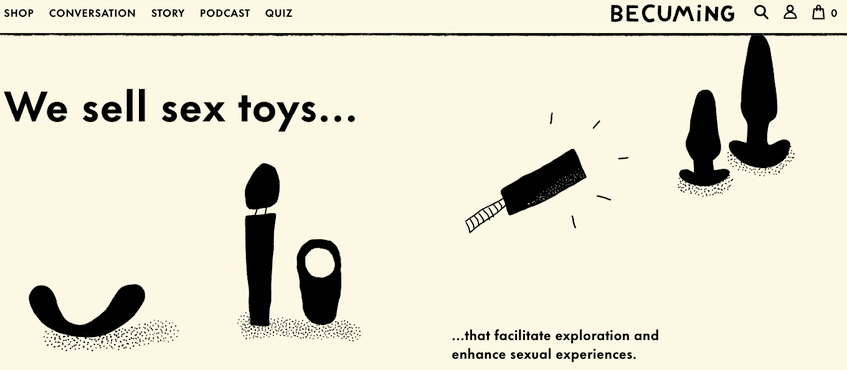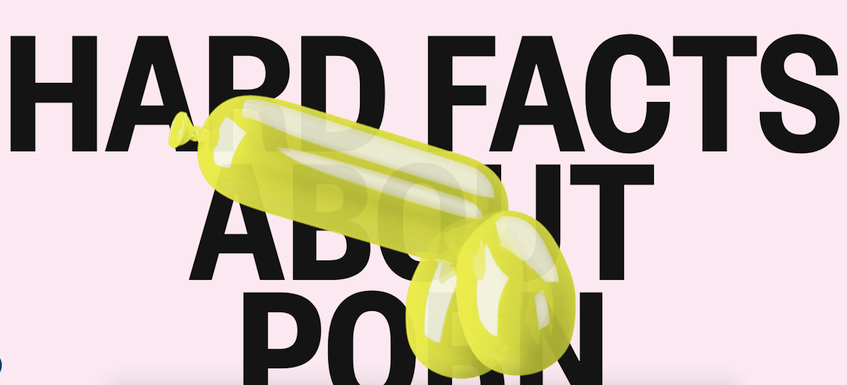 One more important point in original web design is to add some mystery. A great example is the tiny orange "let's play" text that follows your cursor on the Becuming website. The platform offers visitors some form of interaction to understand how the page works. People get a whole new experience that makes them feel like researchers actively exploring the page in an attempt to unlock its secrets.
Customized solutions
Customization is a marketing approach that involves changing a mass product or service to meet the needs of a specific potential client. The main task is to satisfy the personal needs of each buyer with the help of an individual approach.In the era of mass consumption of goods and services, it is very difficult to surprise the target audience. Product customization allows you to focus on the wishes of each client individually. This method is often used by designers in their projects. Below we will show you an example of customization of the Lacoste brand.
By Lacoste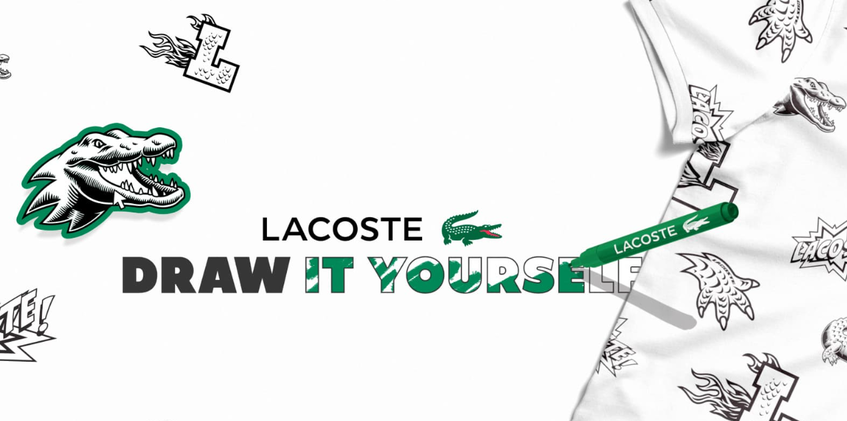 This company needs no introduction, as the brand is known all over the world, and its products are chosen by famous athletes, Hollywood stars and ordinary people who love sports and style. To further expand its influence in the market, the Lacoste brand has given customers the opportunity to emphasize their individuality through customized clothing. Buyers can design their own polo by accessing 3 drawing tools (marker, paint and eraser) and 5 colors to be able to freely customize 8 branded patches with brand logos. Such customization helps the client create an almost exclusive product, just by using the company's website.
Brutalism
Brutalism, or rather neo-brutalism, comes from the classical roots of Brutalism, an architectural movement of the 1950s and 1970s that emphasized raw, untreated materials such as concrete. Brutalism has been gaining momentum in web design since its digital renaissance in 2014. Primitive HTML without the use of styles, simple backgrounds, asymmetrical layouts, standard computer fonts and raw photos - all this characterizes digital brutalism.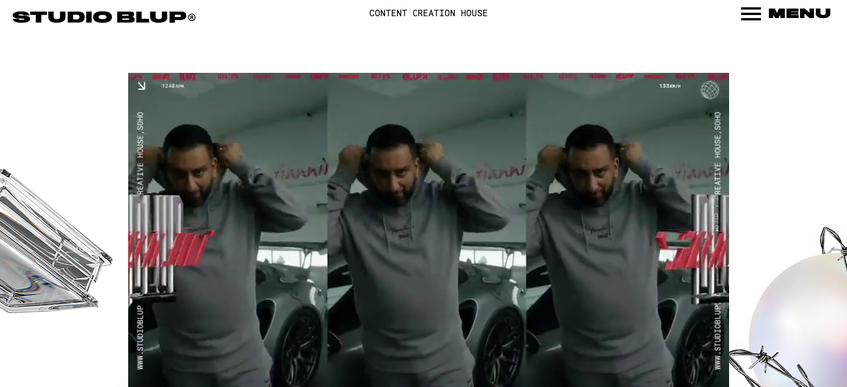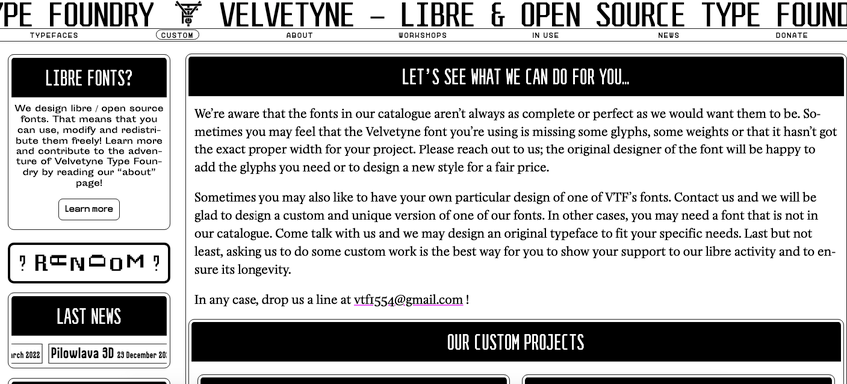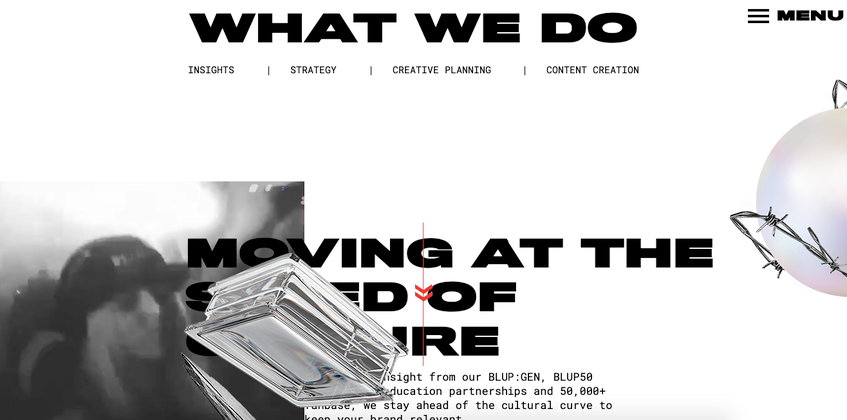 By Velvetyne

This style is designed to be austere, tough, and it often has a striking effect. The key to reach this effect is a conscious openness and honesty, enhanced by its transparency. But in 2023, we expect this style to evolve into a more restrained and less extreme version – essentially neo-brutalism. It combines the rawness of Brutalism with the restrained flavors of Minimalism, allowing websites to be designed for less avant-garde clients and avoiding the pitfalls that eventually led to the decline of architectural Brutalism.
By Studioblup
Why do you need a powerful web design?
Web design trends for 2023 are another step forward. The future is fast becoming a reality and digital designers are often those who lead the way. But what's really important about these trends is that they aim to create a feeling of "excitement" in the customer who has just landed on your website.
Whether they're bringing back a forgotten decade, capturing the user's attention with interaction and animation, or offering something hand-crafted, this year's web design trends aim to evoke an instant sense of wonder, no matter how unconventional the approach is! The Rubarb team has in its arsenal many more web design trends that will be essential in the website development for our clients. So, if your business needs a modern approach and engaging sites, we will gladly turn all your ideas into reality!