Case: development of brand components for a producer of craft beer Floridian
Client: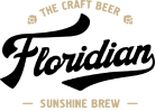 TASK:
Creation of a vibrant brand and visual identity that can compete in the market of craft beer. To fully share the Floridian concept, so that it is clear for consumers and has a strong association with the brand.

INITIAL ANALYSIS
Floridian is a new trademark. The brand idea was born in Florida, where the chief technologist has discovered the culture of local craft and then decided to brew unique beer in Ukraine.
It is crucial to remember that craft brewing is a rather narrow niche, with the production of small beer parties. However, in recent years, products brewed according to old-time recipes and manufacturing processes are gaining more popularity.
It is worth considering that designed branding elements will be used in merchandise and in restaurants.
TARGET AUDIENCE
Young active people who strive to experience the fullness of life. Those who daily fight triviality and routine, lovers of experiments. Aesthetes who find bright notes of life in every sip of craft beer.
---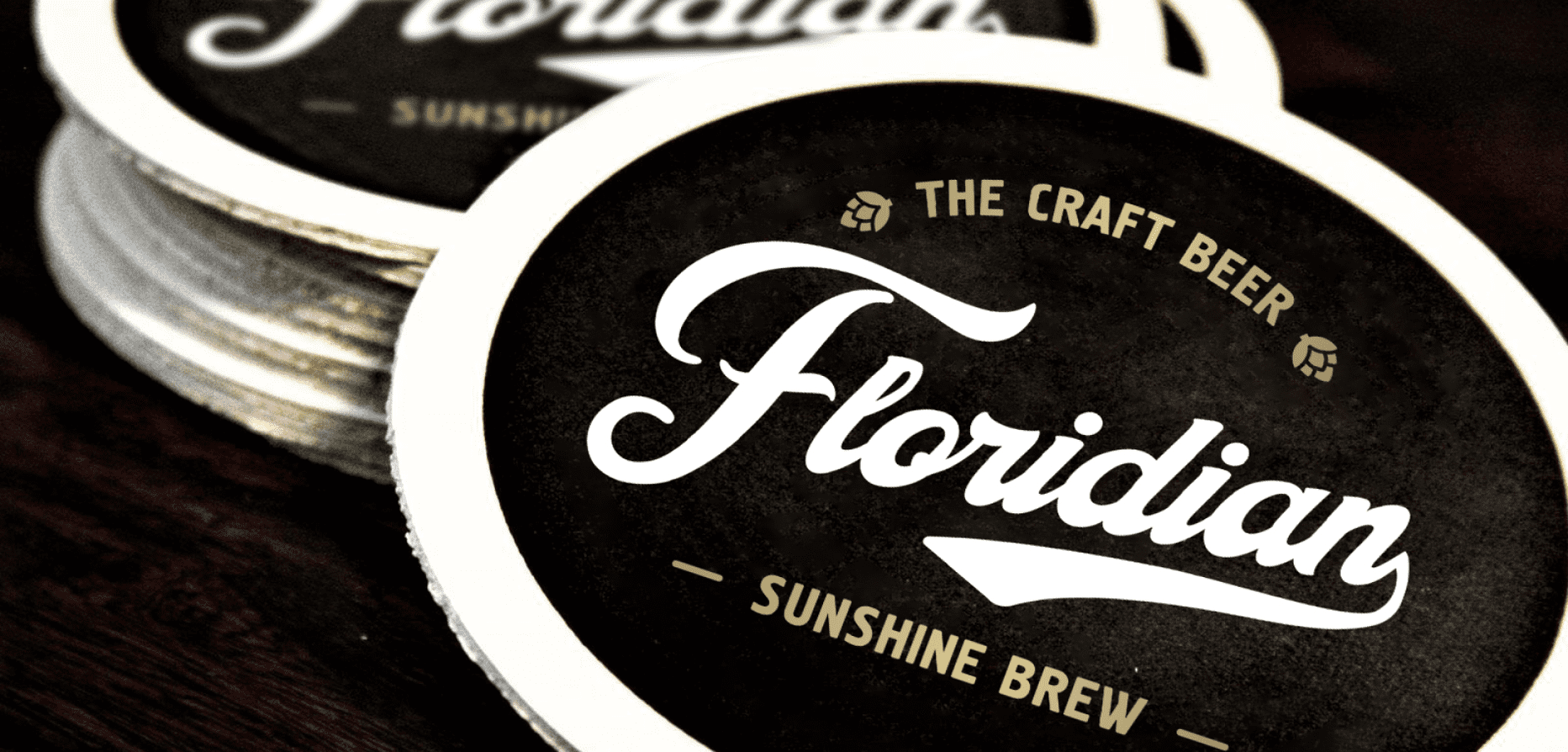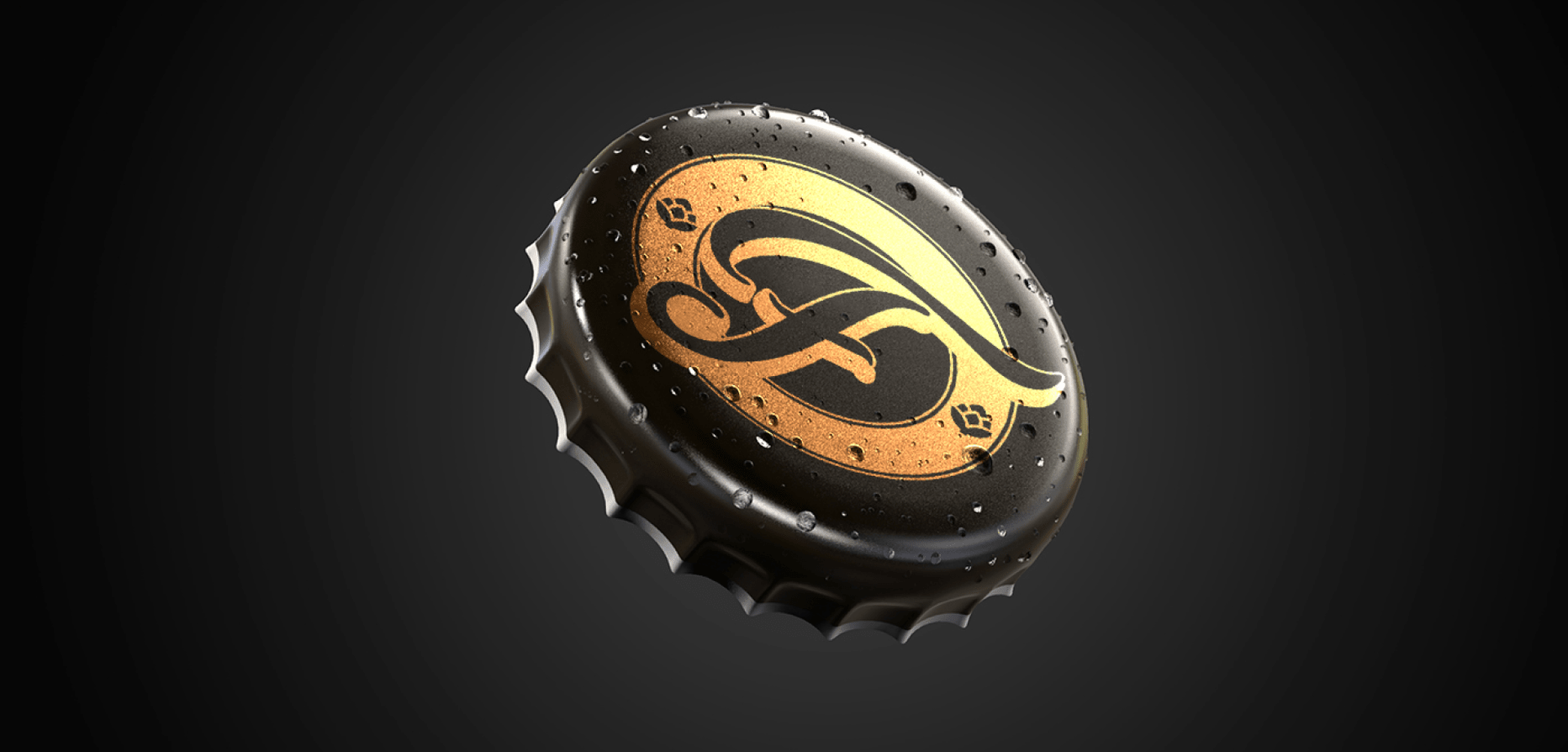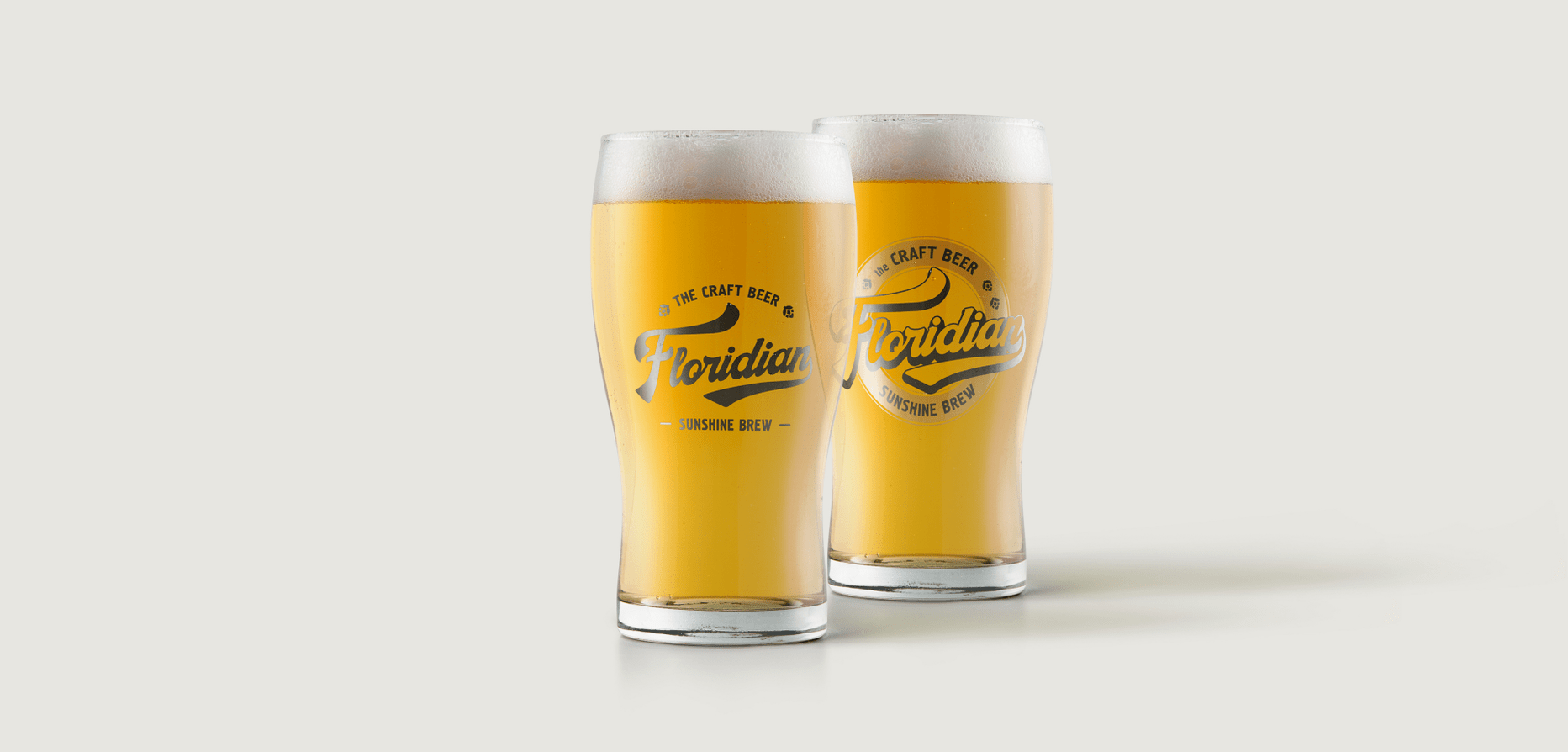 Option 1 – combined colorful logo. Consists of the name Floridian, the font of which is associated with vintage illustrations of Miami city. THE CRAFT BEER and SUNSHINE BREW lettering deliver harmony and lightness to the titles while tiny hop cones add wholeness to the logo.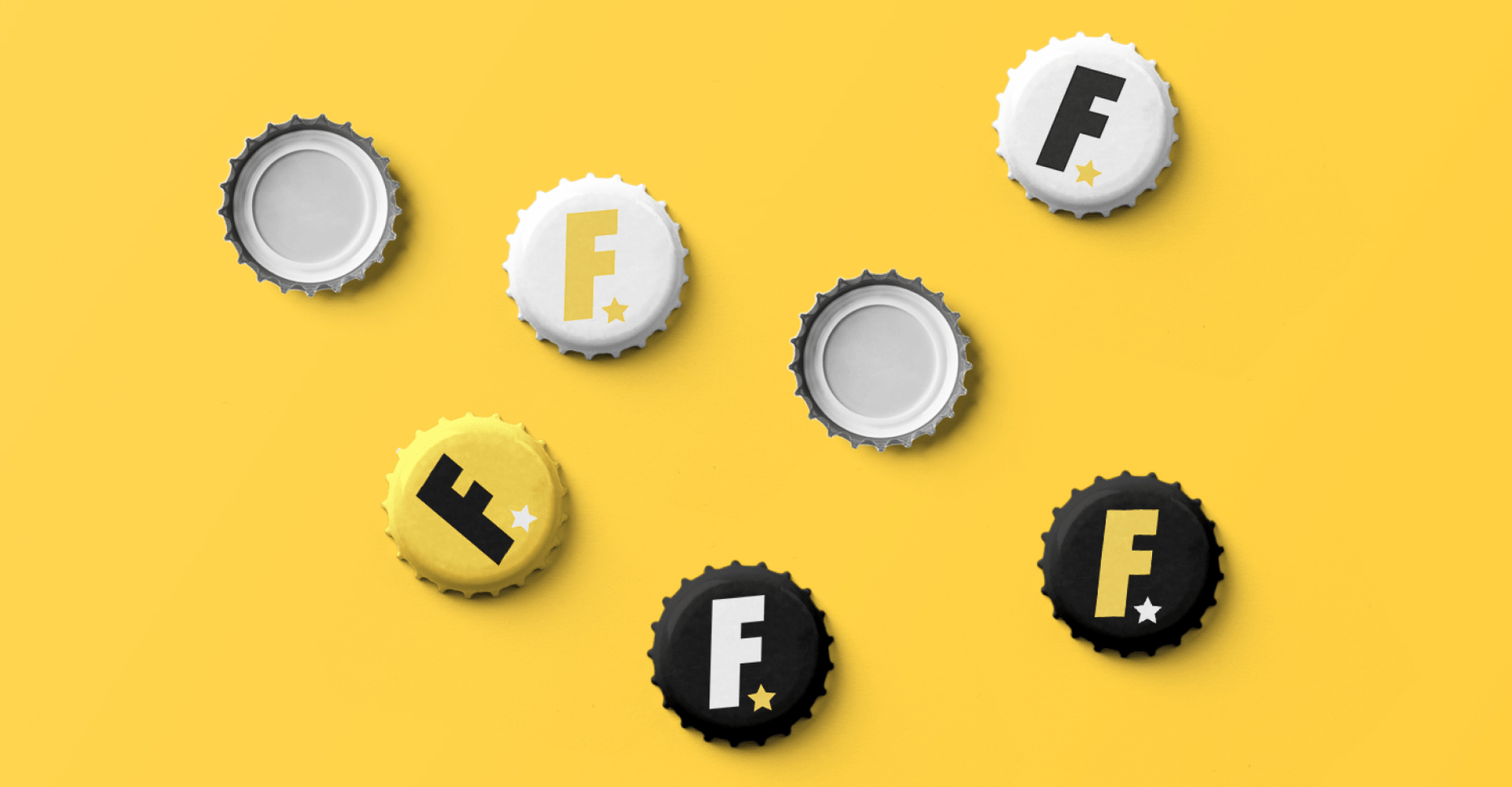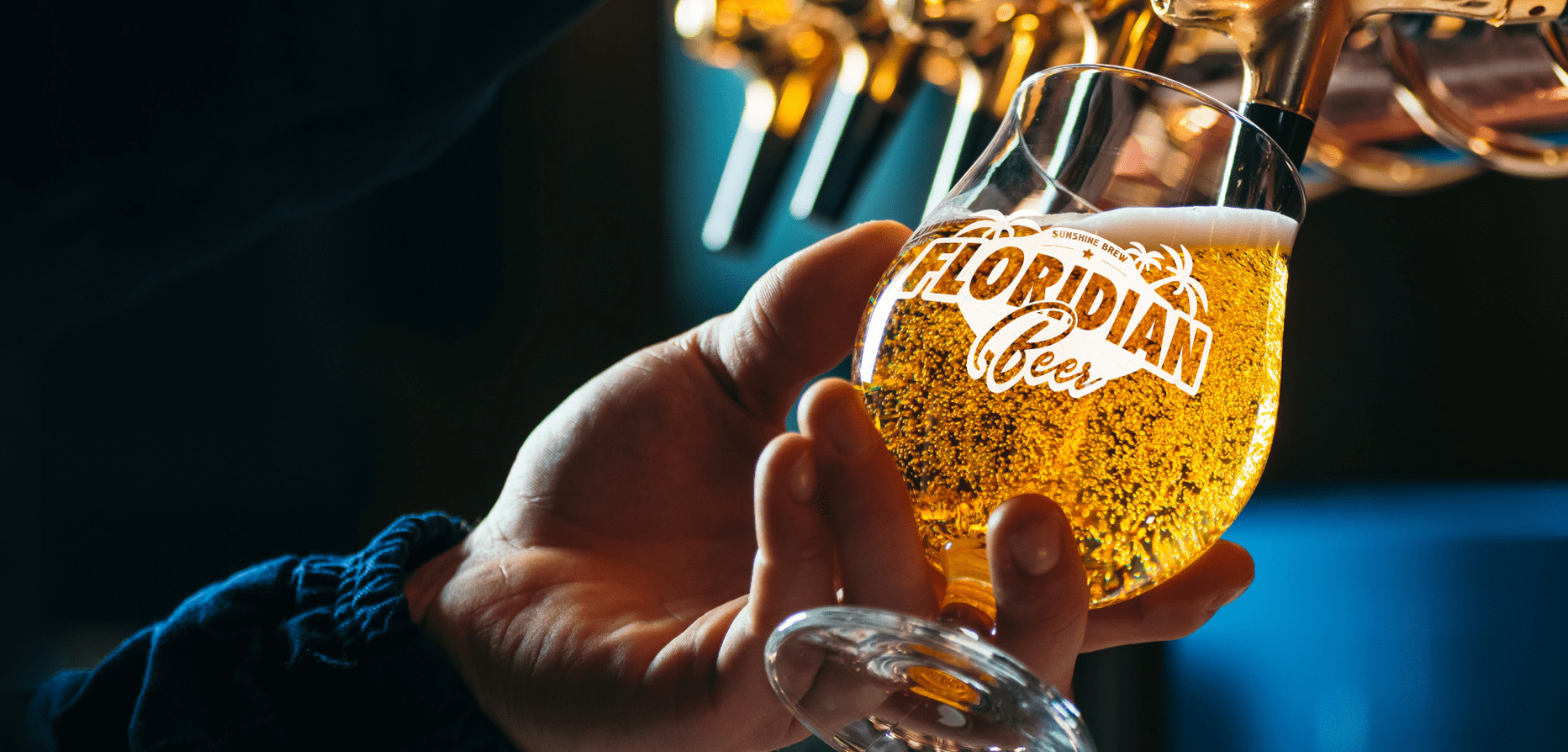 Option 2 is also a combined logo similar to street illustrations and the culture of Florida. The palm trees in the background bring a special atmosphere. The dominance of black color creates associations with the strength of the male character.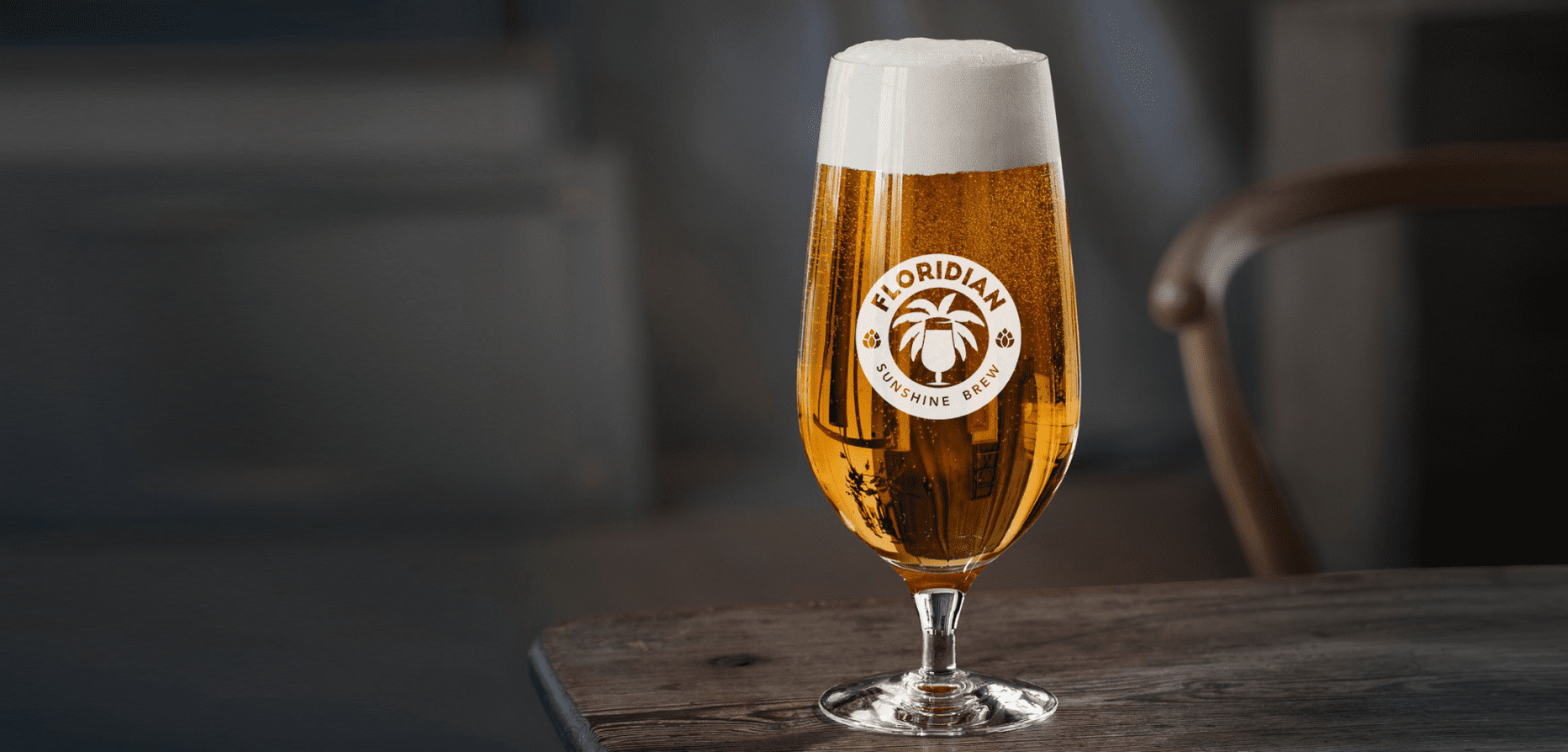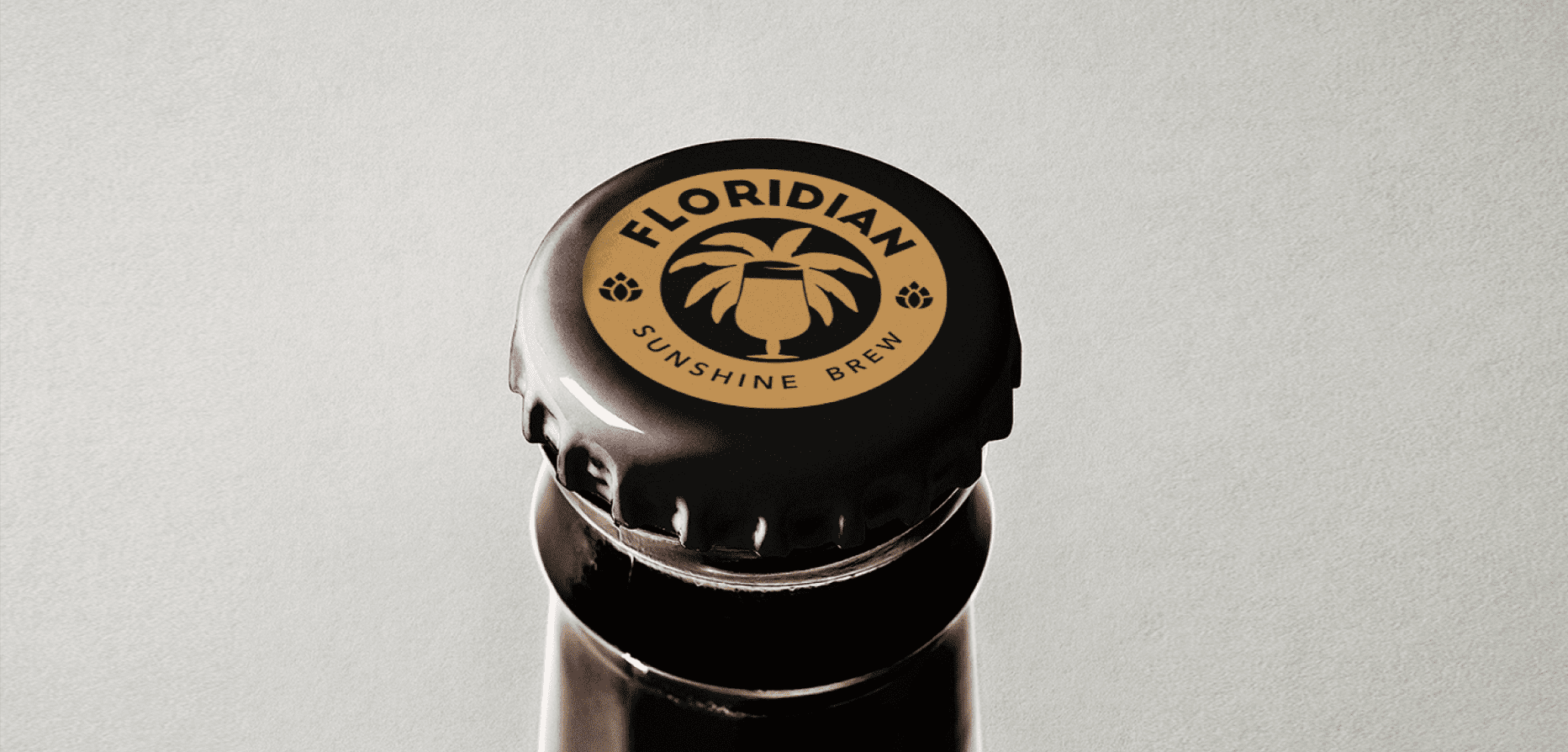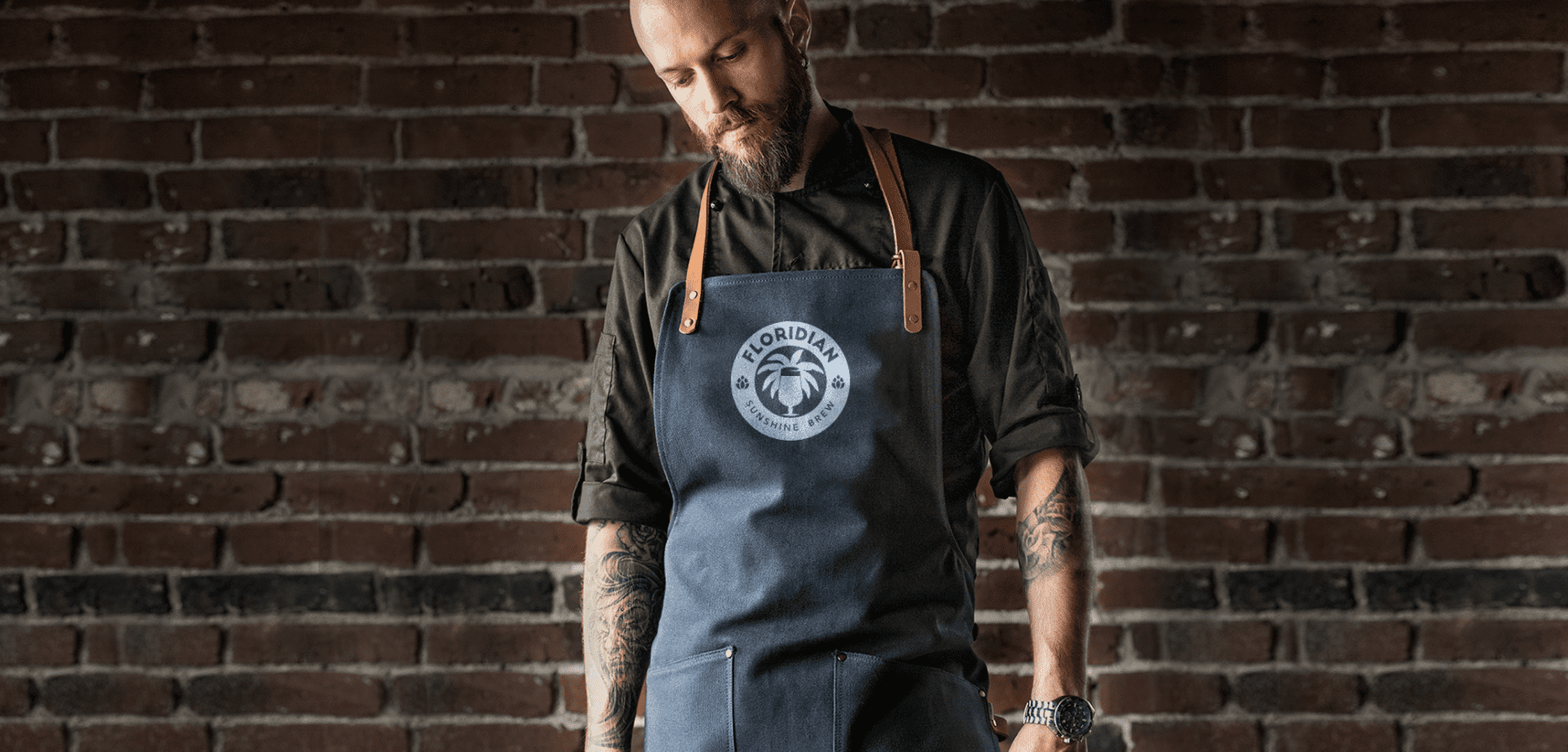 Option 3 – a glass of beer on the background of a palm tree is placed in a circle. The logo concept fully reveals the brand essence; it has a strong connection with the product, promotes the growth of customer loyalty.
---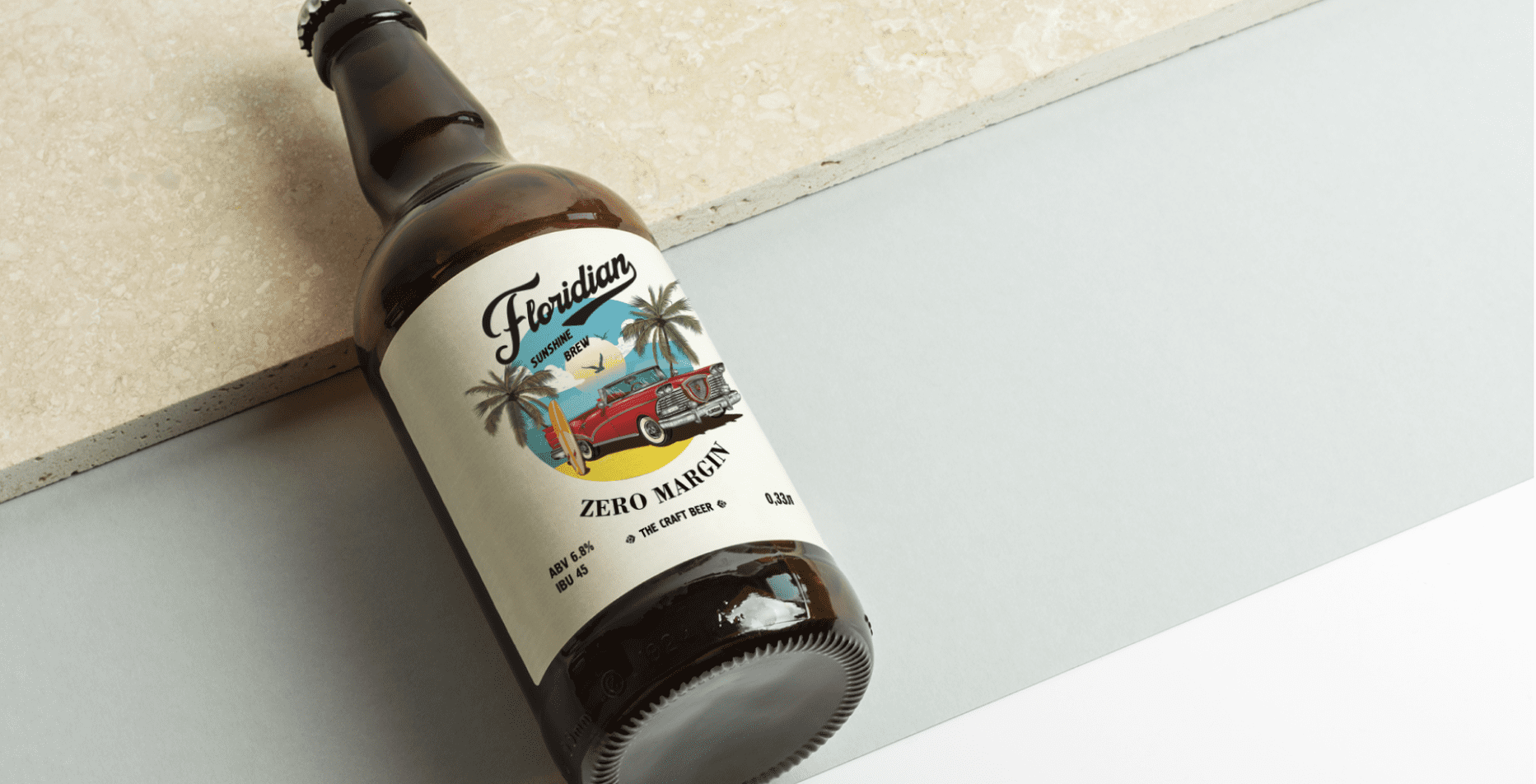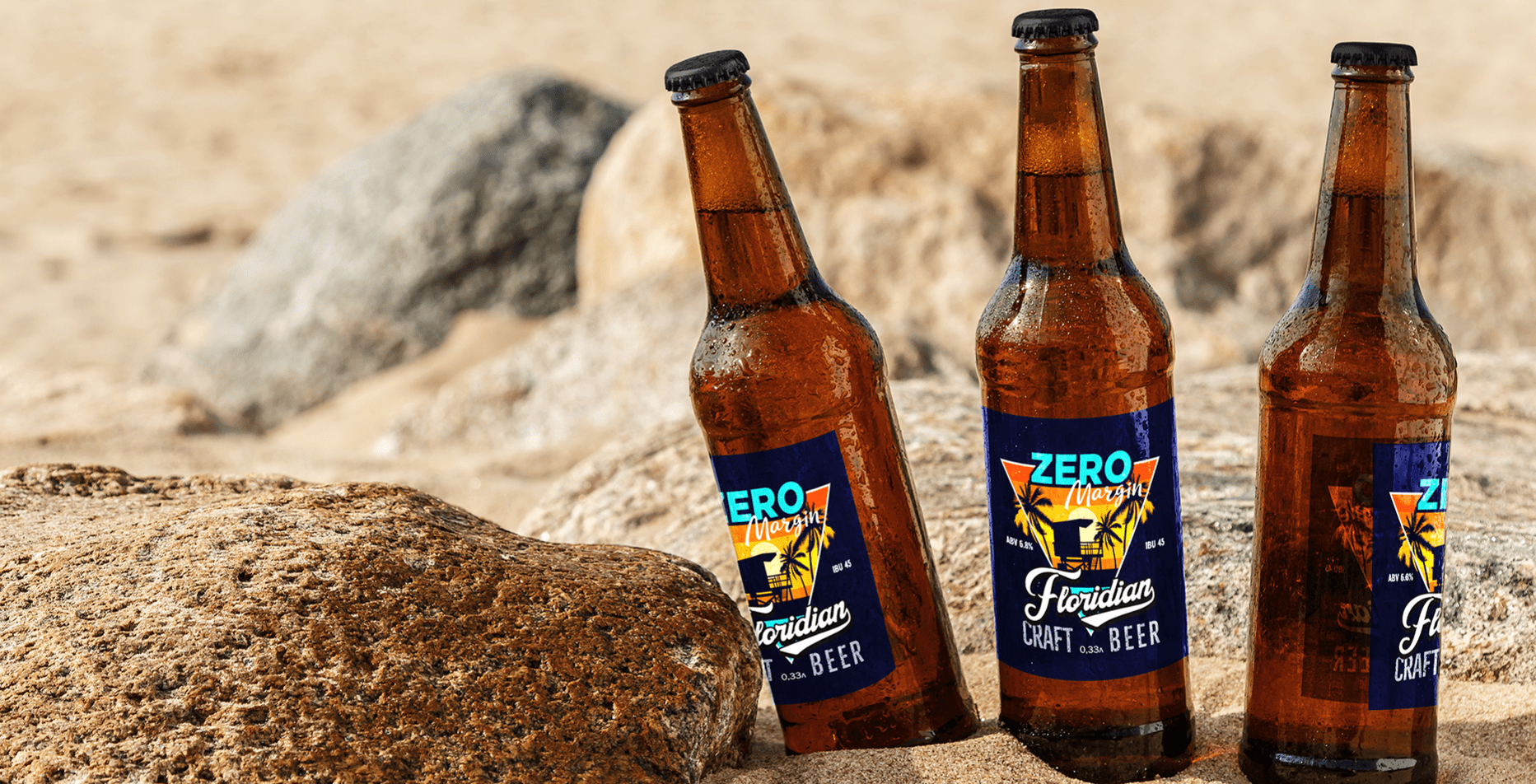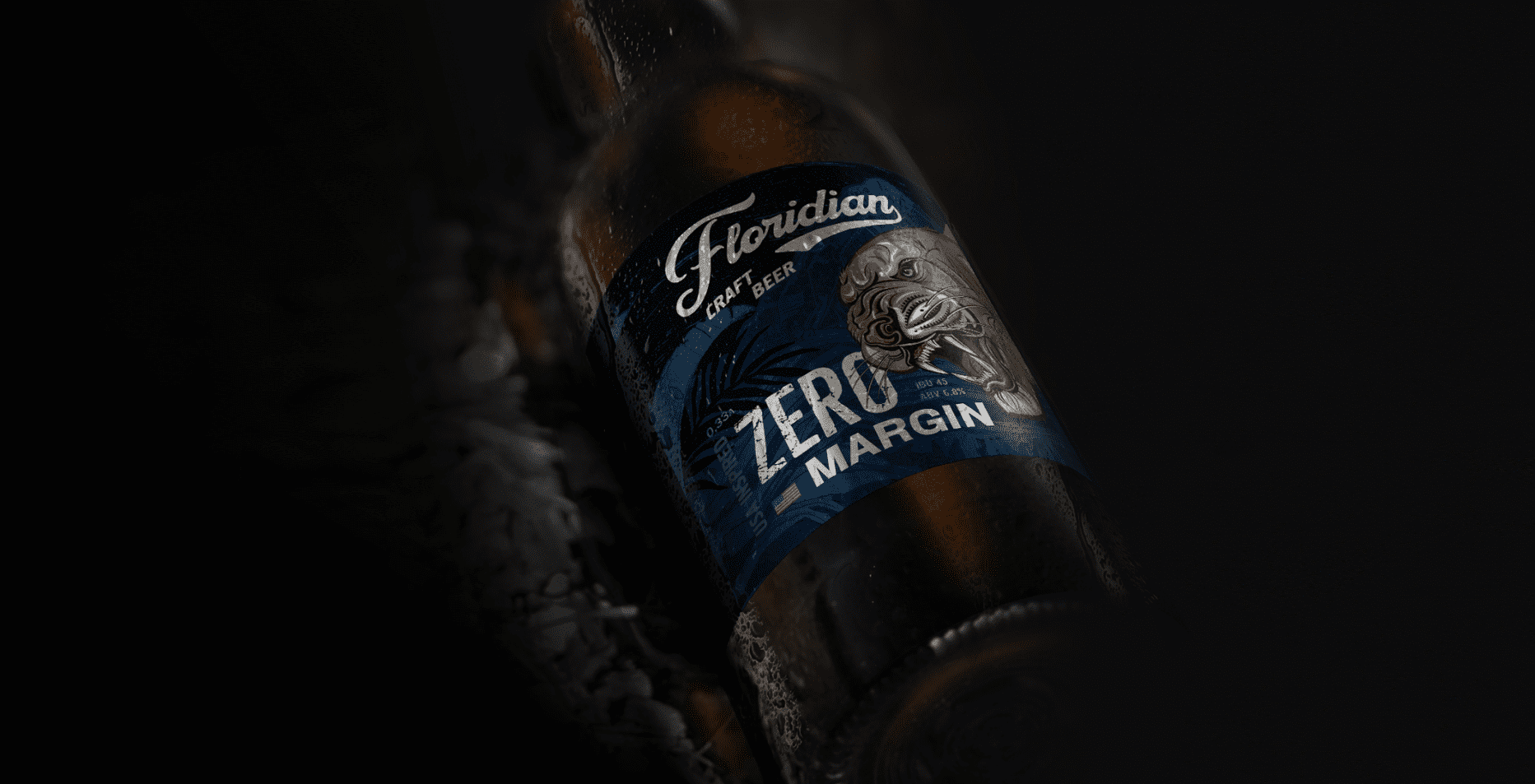 Concept 1 "Illustrations of Florida State landscapes in vintage style". Soft lines outline a sunny beach on the city's shore. Such a label creates a desire to look at it for hours, and it easily wins the competition due to its minimalism.
Concept 2 "Bright colors and minimalistic compositions". The concept of craft beer is shared through stylish laconic illustrations – the traditional American taste.
Concept 3: "Images of animals – Florida State symbols". Focusing on the culture of Florida, we have selected the brightest animal representatives: Atlantic sailfish, Florida panther, American alligator, turtle, and flamingo. The use of the state symbol helps to reveal the craft beer origin, highlight the richness of Floridian taste.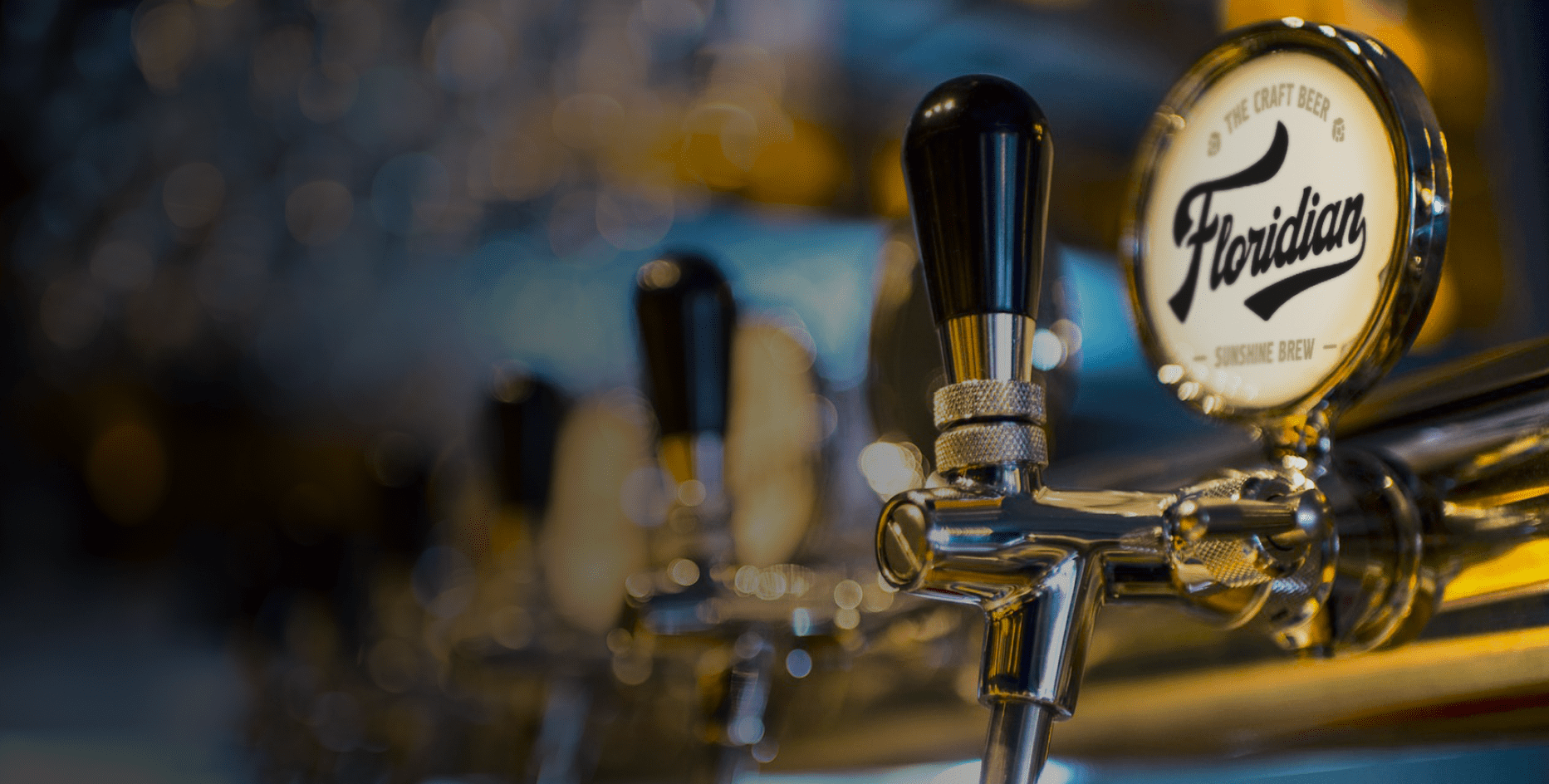 PROJECT OUTCOMES
Using an integrated approach, we have designed an extraordinary brand Floridian.
The logo and label designs are in perfect harmony. Together, they share the uniqueness of the brand – present the Florida atmosphere, emphasize the specifics of craft beer.
Thanks to our approach, the client can confidently present the brand in the craft beer market and compete with others.
You are interested in this project and want to work with us too?