Case: branding development for Cherkasy Zoo
Client: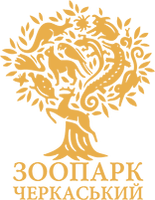 The Cherkasy City Zoo is a true pearl of Cherkasy. It is not just a place, where exotic and domestic animals live, it is a magical world, where it's always interesting and calm. Zoo is the best place for the Cherkasy locals and city guests to rest. It is impossible to leave this place without taking a part from it. So we've helped to create unique zoo gifts for each visitor.
Task
Designing zoo souvenir products adhering to the existing style. Creating a unique, interesting and user-friendly map-scheme of the zoo.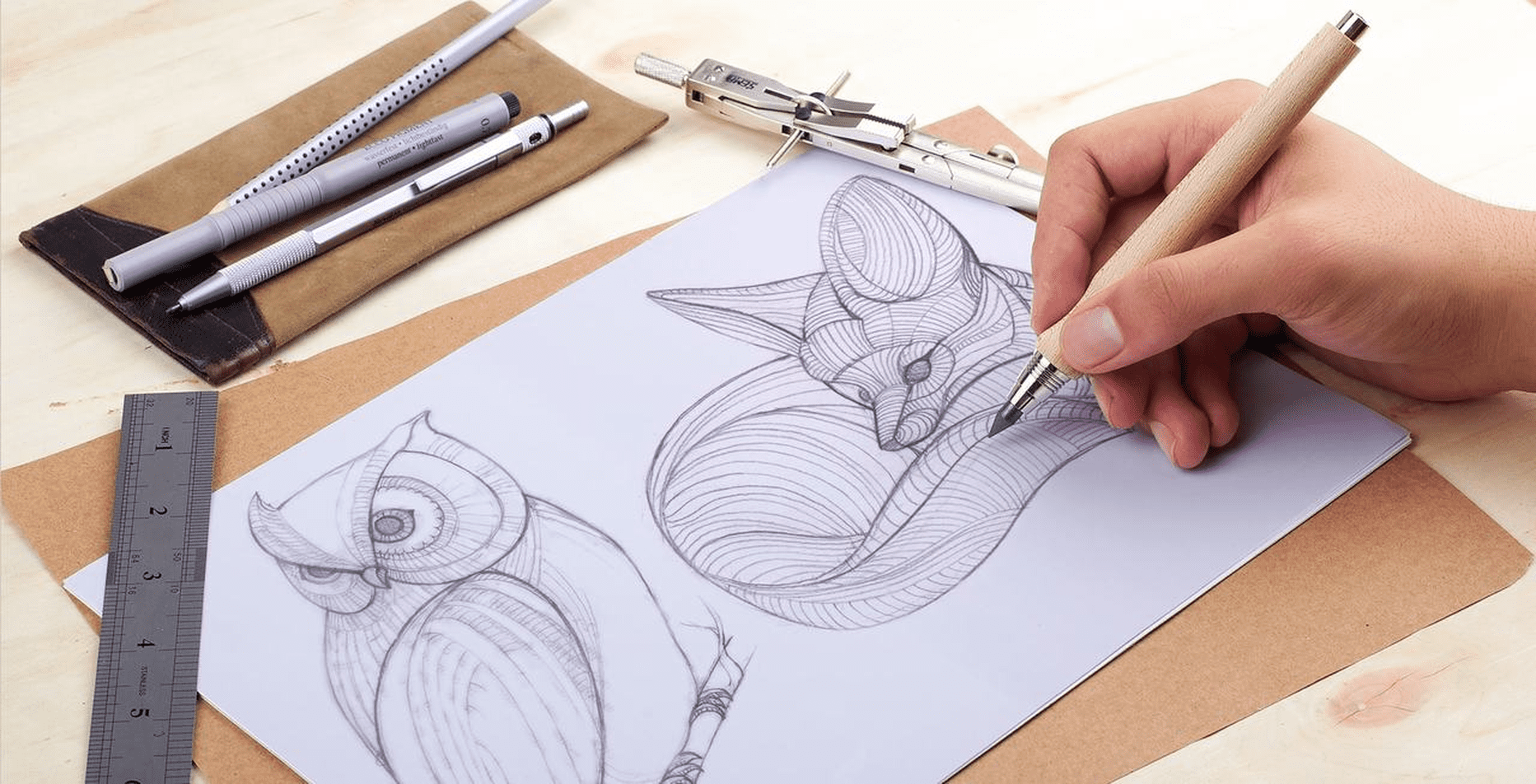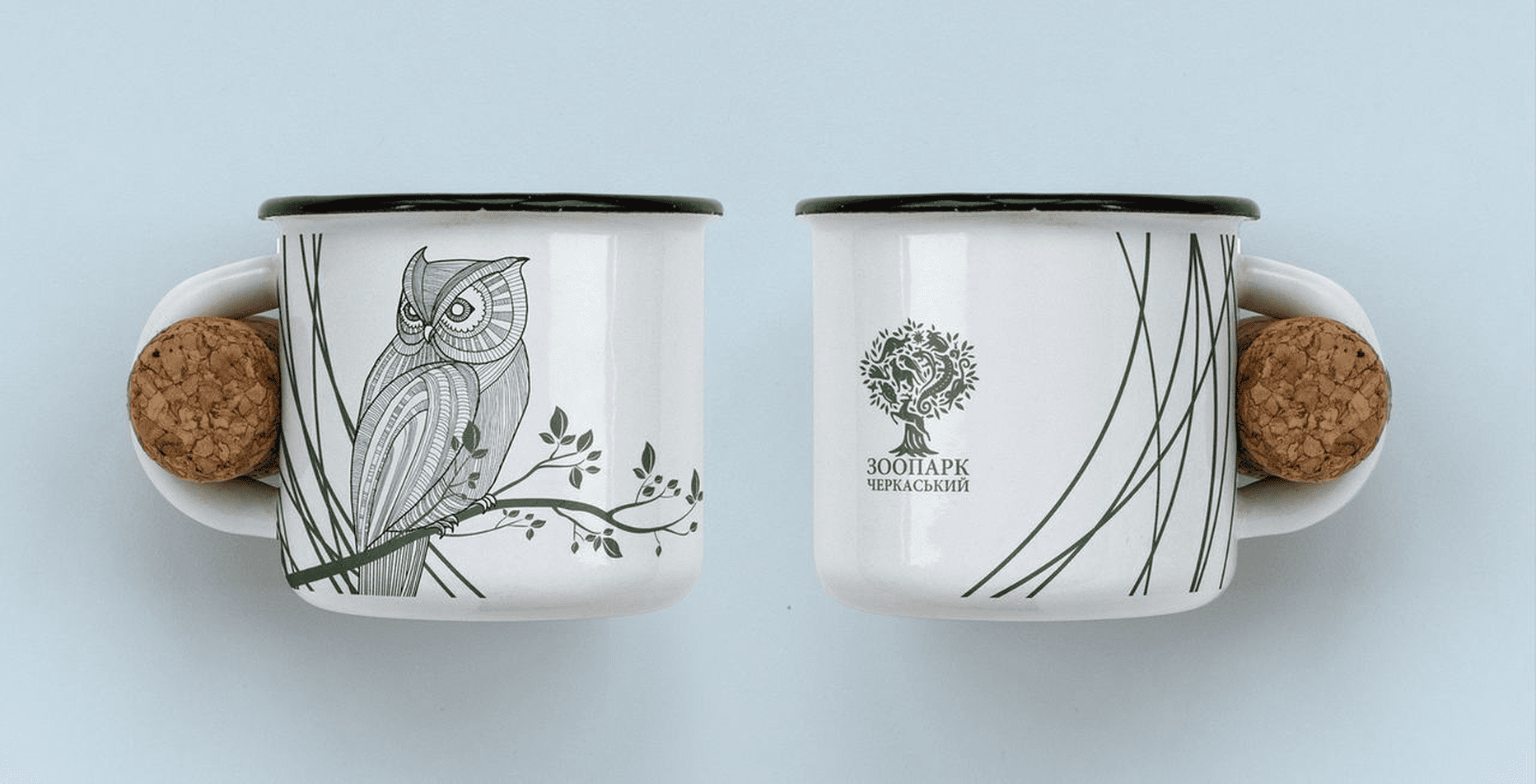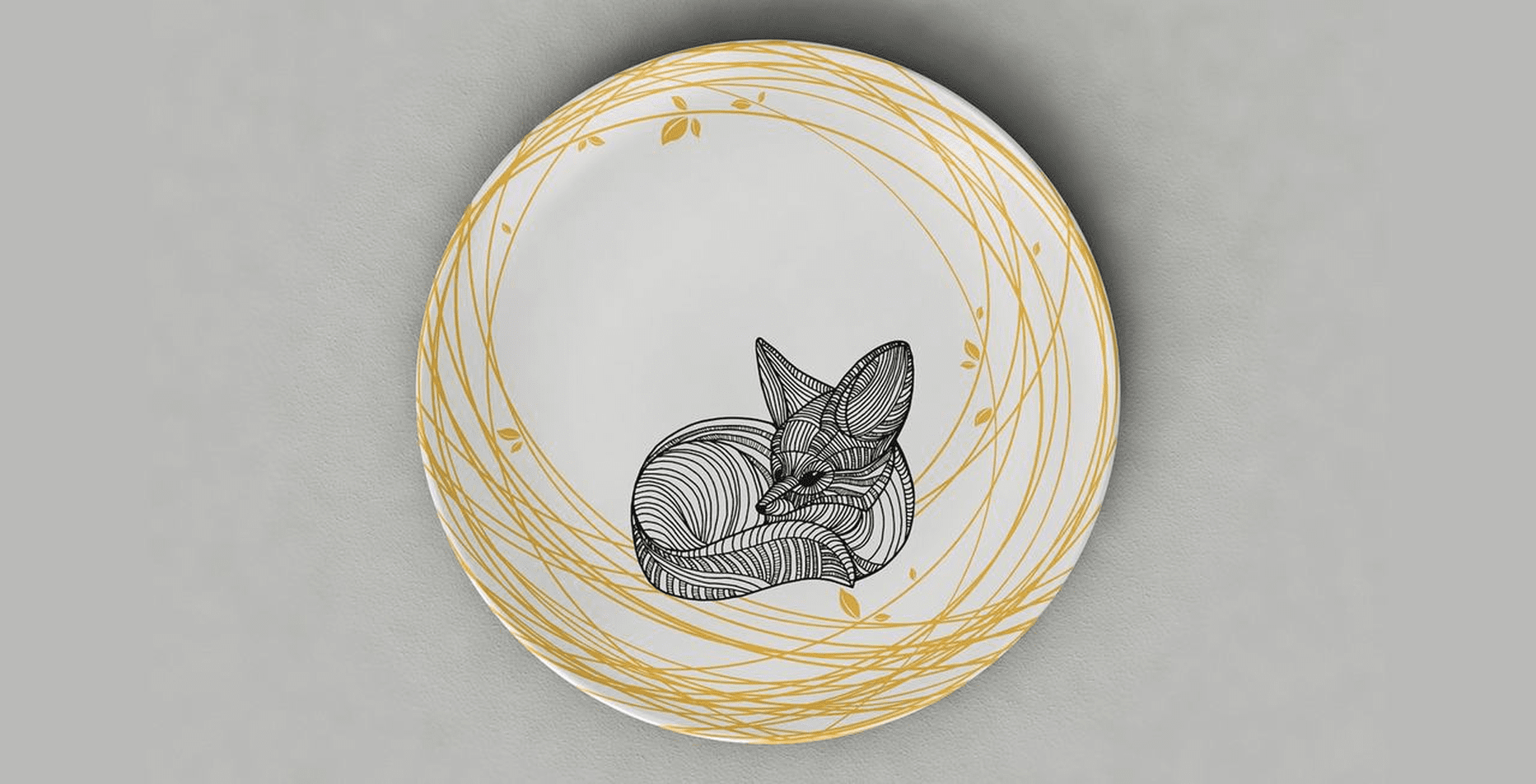 Idea
An owl and a fox-fennec were chosen as the main characters for the souvenir products. Fennec is a new animal recently brought to the Cherkasy Zoo, therefore souvenirs are also a way to attract the attention of visitors to an exotic novelty.
Implementation
An owl and fox-fennec were created in a unique author graphics. Their images decorate cups (by the way, we've diverged from ceramic cups, replacing them with the metal ones), souvenir plates, cardboard coasters (the information about the zoo is on the reverse side), eco-pens. A colorful map-scheme, drawn by our designers - a detailed guide for guests around the fabulous world of animals - is located at the entrance to the zoo and in its separate areas.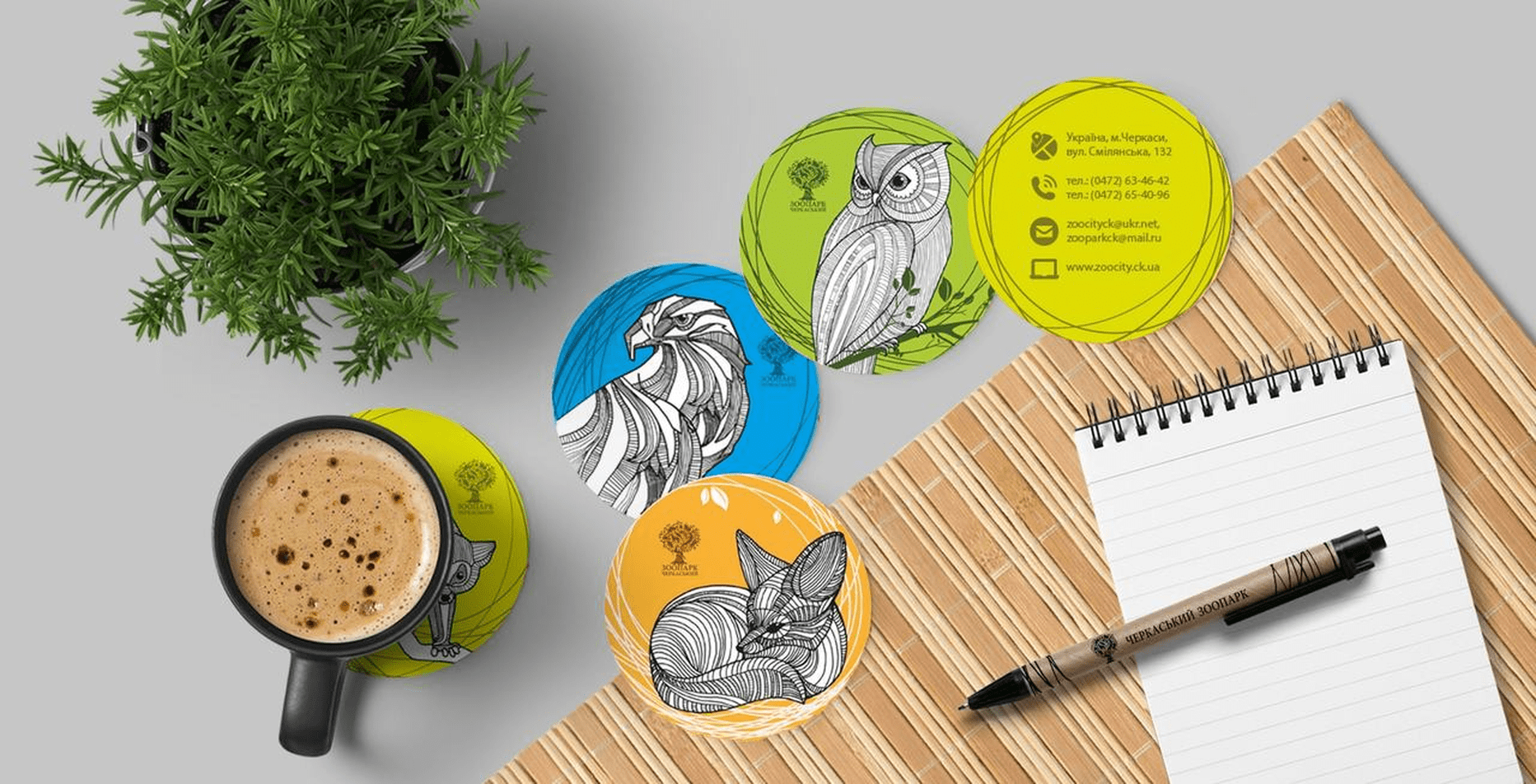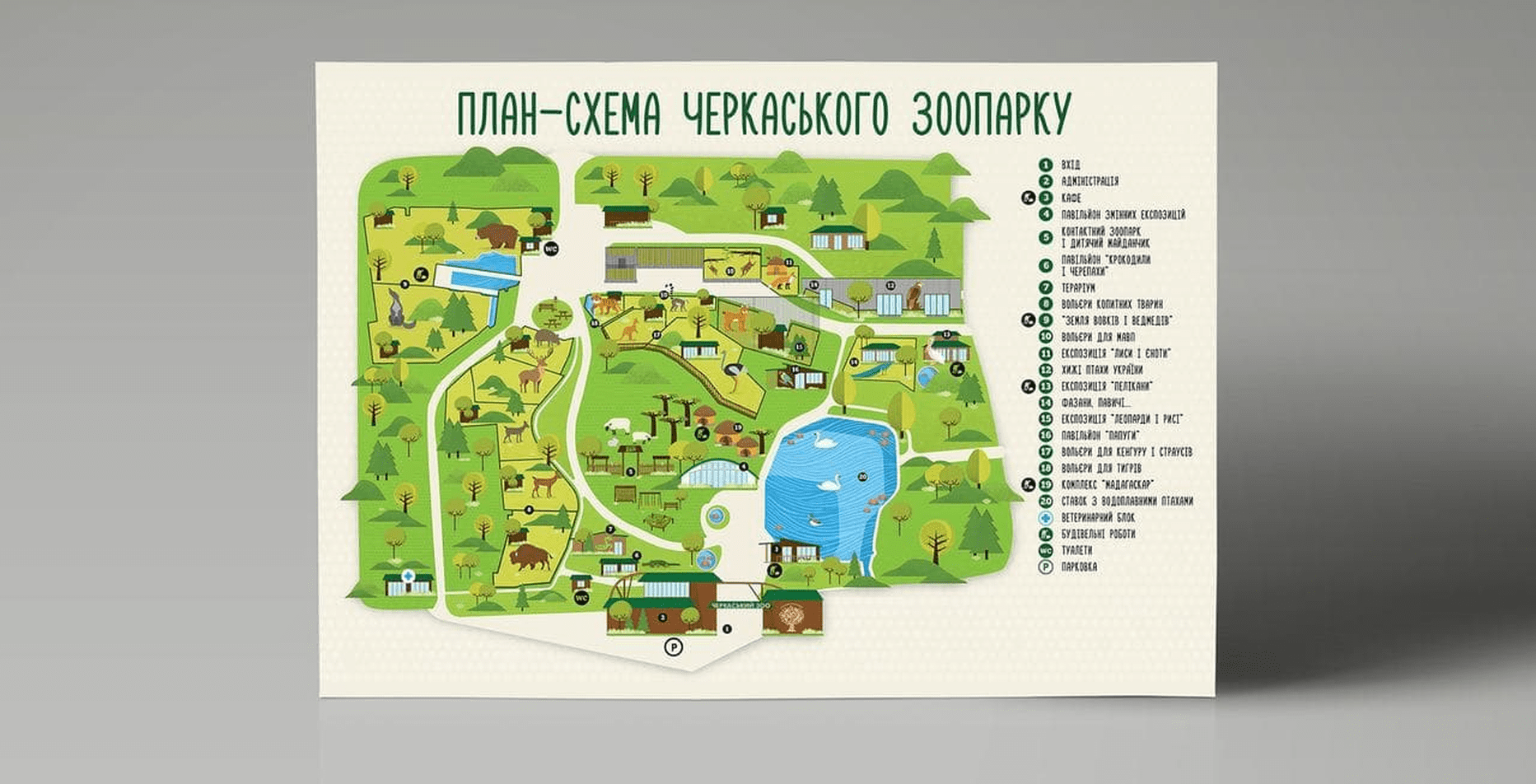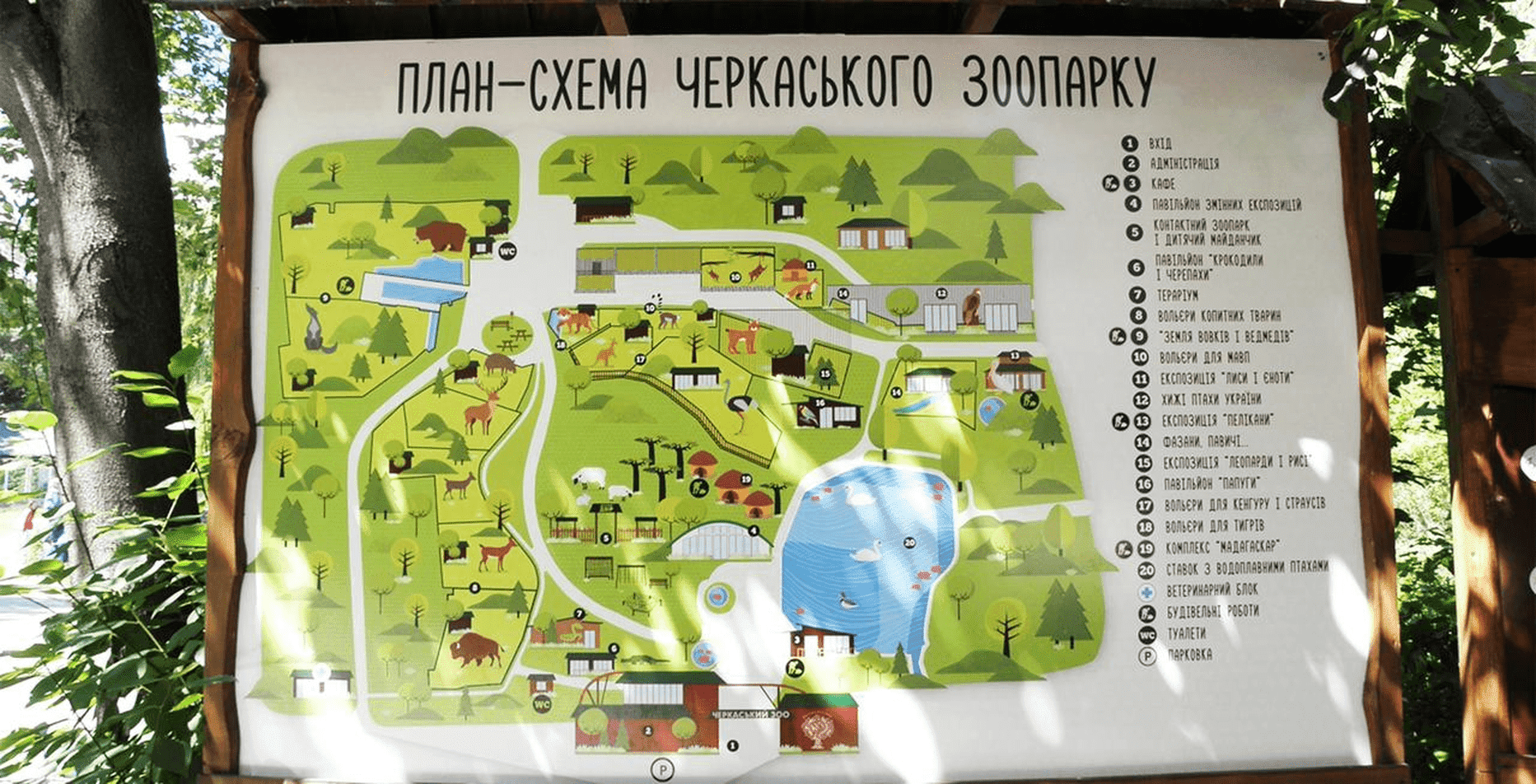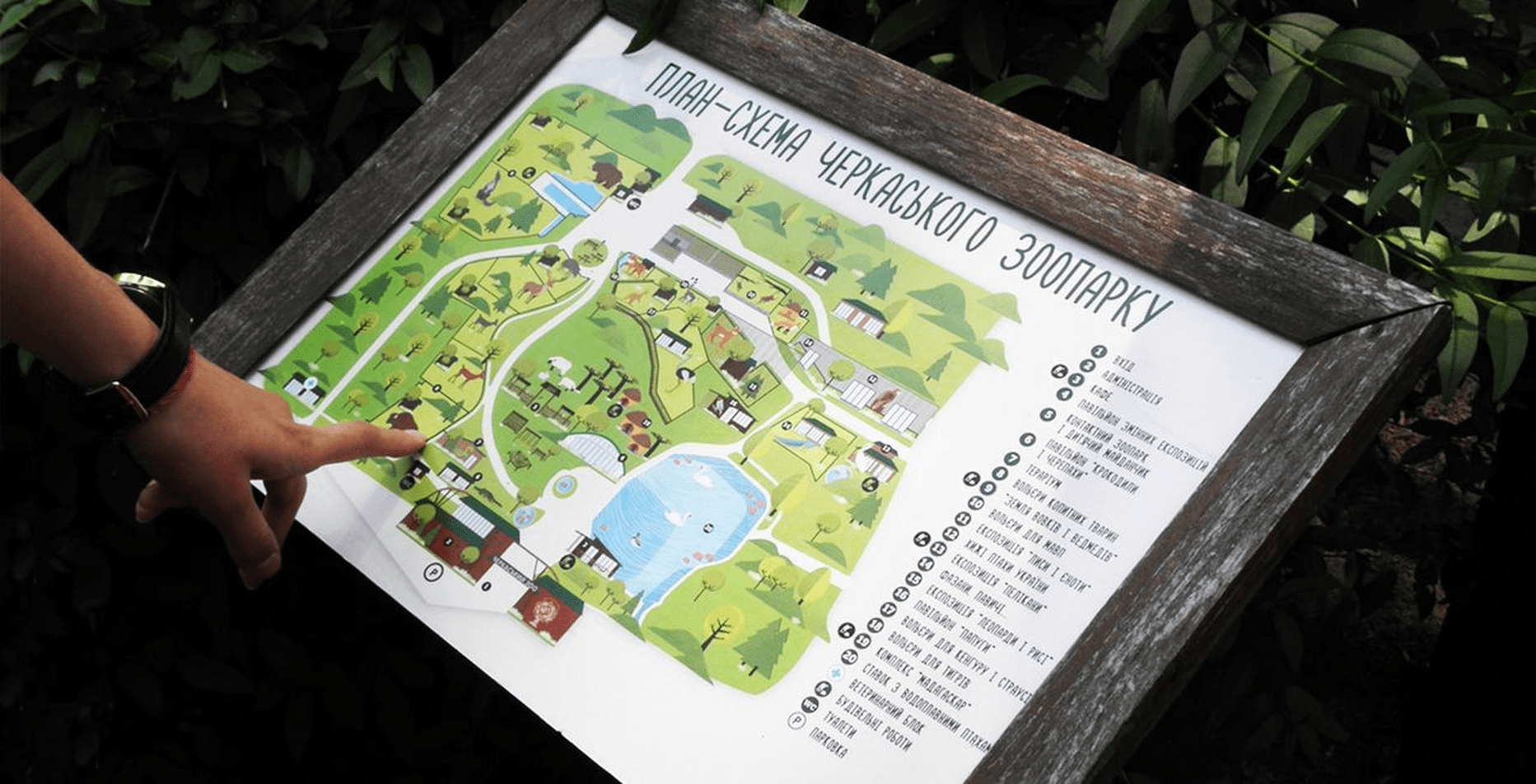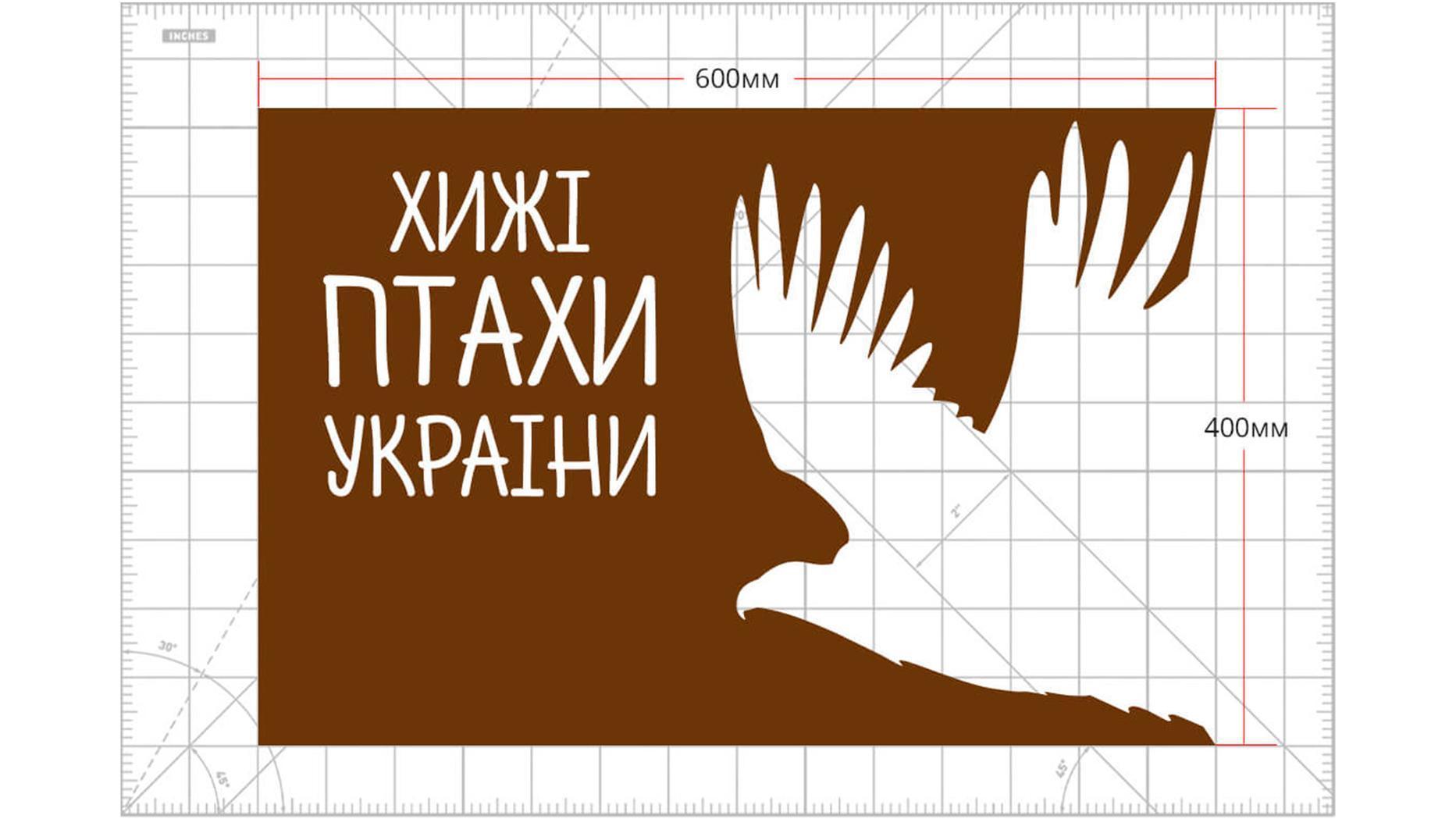 You are interested in this project and want to work with us too?